Last year, Sean 'Diddy' Combs, a man who needs little introduction, decided to launch a music-oriented digital television network, REVOLT TV, dedicated to offering music videos, entertainment, and pop culture news. As the network has gained traction following partnerships with Comcast and Time Warner Cable, Mr. Combs, along with CEO Keith Clinkscale, are looking to revolutionize another field.
As the digital age and social media continually evolve the way we consume content, as well as the way the entertainment industry, and particularly the music business, deliver that content, Sean Combs intends to use his new network as a way to capitalize on this change. However, although the network has established itself as a unique media outlet, it doesn't plan to keep what it's learned a secret.
It is with this that REVOLT TV has announced it will host its first inaugural music conference this October. Titled the Revolt Music Conference (RMC), the conference will take place Thursday, October 16 through Sunday, October 19 at the world famous Fountainbleau in Miami, Florida. The weekend-long event will bring together some of the great minds of the entertainment industry with technology leaders, brand marketers, producers, and artists, in order to speak on how to understand and navigate the constantly evolving music business.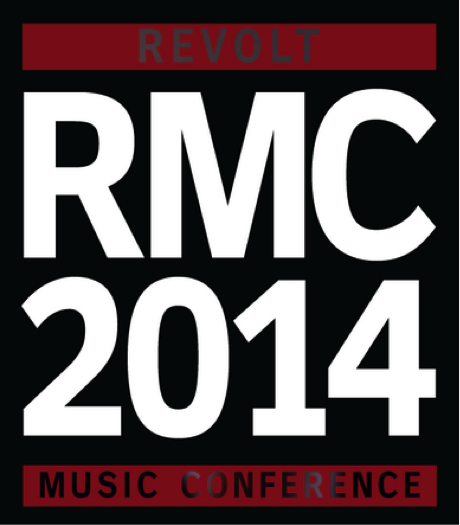 The four-day conference will include eight panels, over 35 speakers, and eight artist showcases as well as two nights of events, will give attendees the chance to immerse themselves in all of these alongside some of the biggest names in music, all while hanging on the shores of Florida's most beautiful beaches.
REVOLT TV Vice Chairman Andre Harrell, who will serve as the official Conference Chair, speaking on the event said,
"It's an honor to have executives from the most influential companies joining us at our inaugural conference to discuss the importance of music to their brands and customers. We look forward to them sharing their insights and expertise with our audience and breaking down topics such as the business of celebrity, the influence of social media and what brands truly want from artists.

The REVOLT Music Conference provides a necessary environment where technology meets influencers, music executives, songwriters, producers, bloggers and music artists. It is a must-attend, one-of-a-kind forum that is designed to help guests do one thing... understand and navigate the evolution of the music business."

From keynote speakers to nightlife events, diverse panels to artist showcases, the three-day series of events is engineered to enable networking among leaders and artists in an organic and exclusive setting.
Some of the topics that will be offered by the panels include: The State of Women in Music, The Business of Music Publishing, Social Media: Influence, Currency, and Monetization, How To Start Your Own Independent Label and much more.
The keynote speakers in Miami this October will include Russell Simmons, Co-founder of Def Jam, LA Reid, Chairman CEO of Epic Records, Bob Pittman, CEO and Co-founder of MTV, Julie Greenwald, COO of Atlantic Records, Sean Combs, and many, many more.



If you are concerned with entertainment, its consumption and distribution, in all forms and platforms, do yourself and make sure to check it out. You'll be missing out otherwise.
Join @RevoltTV on October 16-19 for the REVOLT Music Conference (#RMC2014). For more information and registration details, be sure to head to the official website.