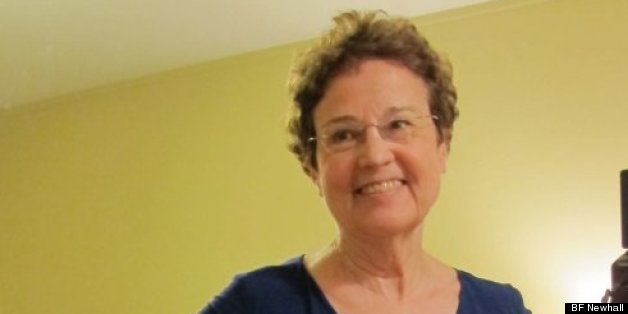 My son is getting married. I'll need a dress. A dress that makes me look terrific.
I like pants. I wear them everywhere. Pull them on and go. But for this occasion I'll need a real dress. A gown. A bona fide, full-length, mother-of-the-groom gown, with lace, maybe. Or sequins. Or pearls. Or all of the above.
Right now I own exactly two dresses. The black linen I bought for my mother's memorial service in 2011. And the cerise silk I bought for my in-laws' 50th wedding anniversary back in 1983. It was a post-partum, nursing mom affair, so it still fits. Sort of.
For a while, there was a third dress in my closet, a ruffly chiffon thing that I'd bought for Peter's high school graduation. But that dress went the way of everything else in the closet that does not conceal wobbly upper arms.
And so... it's time to add another dress to my repertoire, something elegant and pretty for Peter's wedding, coming up in May.
I got started on the project several weeks ago. I put on my best bra and a pair of knee-high nylon stockings and headed off to downtown San Francisco. I don't own any full-fledged pantyhose. The last time I wore them -- at my mother's memorial service -- I learned the hard way that elastic doesn't last the 12 years between your son's high school graduation and your mother's funeral. As I headed up the steps of the church to the service, the waistband on my aging pantyhose gave way and fell down around my knees. I made a quick trip to the ladies' room, threw the pantyhose in the trash, and presented myself bare legged at my mother's funeral. That was it for me and pantyhose.
Since that first gown-shopping trip to downtown San Francisco, I've visited several department stores -- Macy's, Nordstrom, Bloomingdale's, Saks, Nieman Marcus. I've driven to the suburbs to check out the bridal salons. I've shopped online. I've tried on A-line dresses. Mermaid dresses. Beaded, ruched, pleated, embellished, crocheted and scalloped dresses. Dresses made of tulle, charmeuse, tafetta and jersey.
I've struggled into and out of dozens of these confections. Hooks have caught on lace. Glitter has fallen to the floor. Zippers have jammed. What can I say? I looked dreadful in almost all them. Frumpy. Matronly. Old.
I'd known before I started out that my upper arms would be a challenge. I'd have to cover them with sleeves. I also knew there would be some belly fat involved; Spanx might be called for.
But standing in bra and panties in front of all those brightly lit, three-way department store mirrors, I couldn't help noticing that a couple other body parts had bit the dust since I last looked.
There was my upper back for one thing. Years and years at the steering wheel and keyboard had given me a writer's slump. (Rhymes with dowager's hump.)
And what was once a pair of scrawny, size A breastlets that barely filled the padded bras I wore in high school was now, to put it kindly, a generous bustline.
Upper arms, upper back, bust, tummy. I tried on dress after dress, hoping against hope to find one that met all my figure challenges without making me look like somebody's grandmother. Which I'm not. Yet.
Over the weeks, I paid for and took home a total of eight -- count 'em eight -- mother-of-the-groom dresses on the theory that they might look better in the soft light of my own bedroom mirror. They didn't. I took them back to the store. At $200 or so each, eight gowns make for a hefty paper trail on one's credit card. Was I overshopping?
No.
It's the bride's day, yes. All eyes will be on her, including my son's. But it's also my day. This is my son and he's getting married. I want him to be as proud of me as I am of him right now. I want a dress that wraps me and my magnanimous curves into one gorgeous package. I want to look smashing.
Epilogue: One of the eight dresses turned out to be a keeper. It's purple and elegant and shapely and maybe even smashing, all without the help of Spanx. I look so good in it, in fact, that I'm going to buy myself another dress one of these days. Something short to show off my legs, which if all those in-your-face fitting room mirrors are to be believed, still look terrific.
All they'll need is a fresh pair of pantyhose.
Visit Barbara's blog at www.BarbaraFalconerNewhall.com. If you like this post, you might enjoy "Mad Men Encounters the '60s Girdle."
PHOTO GALLERY
My Mother-Of-The-Groom Dress Options