"I don't understand how a woman can leave the house without fixing herself up a little -- if only out of politeness. And then, you never know, maybe that's the day she has a date with destiny. And it's best to be as pretty as possible for destiny."
- Coco Chanel
Great advice, no?
If you're going on a first date -- especially one where kind friends made the introduction, or, thanks to the Internet, you've met only virtually -- you will no doubt want to put your absolute prettiest foot forward and plan a fun and flirty outfit that makes you look and feel fabulous.
But, doesn't your long-term love deserve just as much effort from you as someone you've recently met or just started dating?
Absolutely! Not only will taking a bit of time to, as Coco would say, "fix yourself up a little" make you feel confident, cool and sexy, but your date will be thrilled to know how important the evening is to you.
Eager to get out of my "jeans, black top and black booties" rut recently when my husband of 20 years suggested we go out for dinner (alone!), I asked good friend and fab fashionista Jacqui Stafford to give me a few tips on what to wear to look pretty and very flirty.
Jacqui, an international style guru and best-selling author of The Wow Factor, shared her best style secrets to really wow on date night.
We taped our chat and turned it into the latest episode of "The Best of Everything" series for the the AARP YouTube Channel! Take a quick look to see some of Jacqui's best tips for looking great on date night (and I show off my favorite fashion statement that every woman should own: a black leather jacket):
Here's a "cheat sheet" of what we think makes a woman dazzle on date night:
Sexy shoes: It's okay to wear a higher heel on date night -- it'll make your legs look fab. (Tip: If high heels make you feel unsteady, aim for a wedge, or a chunkier heel, like these fantastic deep red suede shoes I found at Target for under $30!)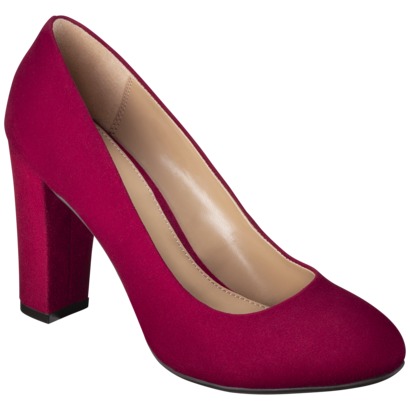 Bold colors on top: You want all eyes (especially your date's) to be on you and your beautiful face, so bring out the bright, bold, happy colors, like raspberry and royal blue. (Tip: Stick with solids, as Jacqui showed us in the video.)
Fun, chunky jewelry: Every savvy fashionista uses bold jewelry to make a strong statement. Wear a chunky necklace close to your collarbone and a big, beautiful ring. (Tip: If you're wearing a big necklace, wear small earrings, such as diamond studs. Don't overdo!.)
Signature bag: Carry a cool clutch or a small structured handbag. Definitely leave the tote or oversized hobo home. (Tip: Go for a metallic clutch in a shade that can be worn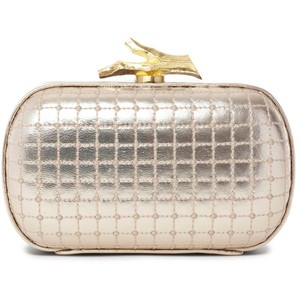 with every color, like this one from Diane von Furstenberg.)
Freshen your breath: Keep your lips kissable all night long by making sure you steer clear of the most obvious culprits: onions, garlic, and the nastiest of all, tobacco. (Tip: keep a little plastic bag filled with parsley or mint and chew on a few sprigs whenever you feel the need. Your mouth--and your date--will thank you.)
The most important tip of all? Have fun! A woman who is confident, cool and who feels sexy and comfortable in her own skin will the the one who lights up the room. And that's what it's all about.
* * *
For more tips on living your best life after 50 (or 60, or 70...) check out The Best of Everything After 50: The Experts' Guide to Style, Sex, Health, Money and More and www.bestofeverythingafter50.com. Keep me posted on how you're doing by subscribing to me on Facebook and "tweeting" me on Twitter at @BGrufferman. Check out the full video series-The Best of Everything-on the AARP YouTube Channel.
Earlier on Huff/Post50:
PHOTO GALLERY
5 Ways Post50s Can Improve Their Sex Life