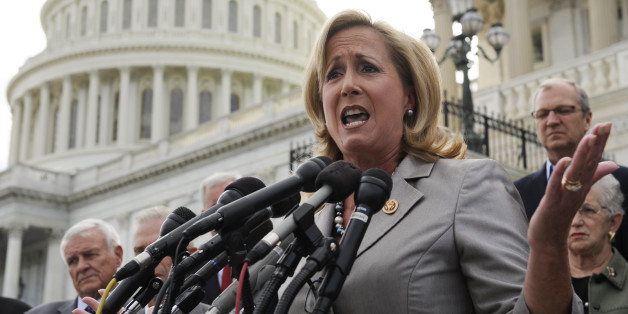 If a contest for the most Orwellian bill title were held, Rep. Ann Wagner's newly reintroduced "Retail Investor Protection Act" would be a serious contender. That's because Rep. Wagner's bill would "protect" retail investors by making it as hard as possible for federal agencies to adopt new rules requiring all financial firms to act in the best interests of their customers when providing investment advice.
With Americans' ability to afford an independent and secure retirement increasingly determined by their ability to invest wisely, they often depend on financial professionals to help them navigate these complex decisions. To help ensure retirement savers get sound advice when they turn to financial professionals, both the Department of Labor (DOL) and the Securities and Exchange Commission (SEC) have spent the last several years considering whether they should require all financial professionals who provide investment advice to make recommendations that put the interests of the customer first.
But only one agency, the DOL, is ready to act. Earlier this week it sent proposed regulations to the Office of Management and Budget for a final review before issuing them for public comment. Far behind, the SEC continues to suggest that this year could be the year that it finally makes a decision about whether to move forward with rulemaking, a process that, if initiated, would then take additional months, or years, to complete.
What Rep. Wagner's bill would do is stop DOL in its tracks while it waits for the SEC to catch up. In addition, it would impose new study requirements on the SEC, which has studied this issue to death, in order to further slow and complicate an already glacial regulatory process.
In reintroducing her bill, Rep. Wagner said it is needed to protect "middle income Americans" and preserve their "freedom to seek sound financial advice." She didn't explain how impeding regulations requiring financial firms to provide sound advice would improve investors' ability to seek such advice.
But, of course, despite its title, this legislation has nothing to do with protecting retail investors. It is all about preserving the freedom of conflicted financial advisers to profit at their customers' expense.