While the big guns were doing battle last week at the British Open, another key tournament was being contested here in San Francisco. The 64th U.S. Girls' Junior Championship was held at Lake Merced Golf Club --technically LMGC is in Daly City, but it's just a mile or so from the Olympic Club, site of the U.S. Open a month before.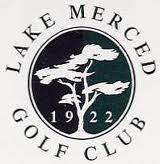 A private club -- and one of the top-ranked courses in California -- Lake Merced G.C. holds a long-standing tradition of having one of the most ethnically diverse memberships -- particularly so among the upper echelon of Bay Area private clubs. Over the years, it has been the site multiple times of Sectional Qualifying for both the U.S. Open and the U.S. Women's Open, as well as serving as host course for the California State Amateur Championship, and numerous other amateur events. Among that mix was the 1990 U.S. Junior Amateur Championship, which marked the national debut of 14-year-old Tiger Woods, who reached the semi-finals playing at Lake Merced.
Over a 1,000 entries were received for this year's U.S. Girls' Junior Championship. And with some variation, it has been a great foreshadow of future LPGA success, serving as the career launching pad for LPGA Hall-of-Famers Mickey Wright, Joanne Carner, Nancy Lopez and Amy Alcott -- all former winners of this event.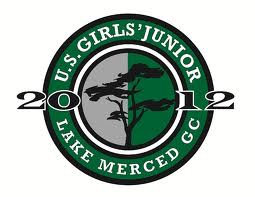 Other LPGA winners, Dorothy Delasin, Grace Park, Pat Hurst, Michelle McGann, Julieta Granada, Christina Kim, In-Bee Park, Lexi Thompson and a host of others, have found success in this tournament.
Local radio reported a figure that some 100 college coaches were in attendance last week to scope out the talent. Certainly, many of the big names had already committed to various college teams, but this was clearly a chance to check out some of the younger players and those without high ranking on the amateur charts. It was at the 2001 U.S. Girls' Junior Championship that Christina Kim first came into prominence with her record low round (which still stands) of 62. And while the foreign contingent that now makes up much of the current LPGA has not been a significant factor in this tournament in the past, the event has nonetheless been a solid predictor for many of those that are going to be somebody someday on the LPGA.
This year, some 13 countries were represented, and two giant-killers -- Australian Minjee Lee, 16, who knocked off defending champion Ariya Jutanugarn; and Alison Lee, 17, of Valencia, California, who eliminated top ranked, Lydia Ko, of New Zealand -- battled against each other in the 36-hole final match. It was Minjee Lee who triumphed, overcoming a significant deficit through the final holes. It was a triumph as well for the U.S. Girls' Junior Championship, which remains as one of the key events in women's golf.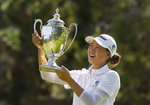 photo courtesy USGA
As for Lake Merced G.C., it too maintains its status as one of the finer courses and top-tier private clubs in California, and a credit once again to its diverse ethnic membership and their contributions to the sport of golf. ###