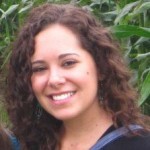 Guest Post by Gabrielle Francesco
Brand development is often the last thing on the mind of an executive director of a grassroots NGOs working in a developing country. This is understandable because with a limited budget and small team, the actual day-to-day of running an NGO takes priority, often leaving little time for strategizing on messaging and communications.
Leaders of small organizations can easily become overwhelmed by the tactics and tools of brand building and may even question if it's necessary. Could branding lead to the over-commercialization of development work and exploit human suffering? Will a slick new website actually drive more online donations? Does tweeting make an impact if we only have 30 followers? Does our image even matter if we're doing meaningful work in local communities?
As Communications Manager of the Segal Family Foundation (SFF), a private foundation that invests in African NGOs and empowers them to achieve their own vision of development, I'd like to make the case that NGOs should invest in their brand. Here are three ways that grassroots organizations can strengthen their brand.
1. Craft a strong mission statement and perfect your elevator pitch
Having read hundreds of grant applications, over time mission statements begin to sound like redundant strings of jargony, development talk. Organizations should strive to craft a clear and concise mission statement that clearly conveys the who, what, where and why of your organization. If you can't answer the question, "What does your organization actually do?" in less than minute, you are missing out on a huge opportunity to inspire and engage others about your organization.
2. Define your organization's values
Defining your organization's external presence often sheds light on your internal values and culture. NGOs should determine how they want outsiders to perceive their work and core values. Your team should ask questions, such as: How do we define our work culture? What sets our organization apart from others? What three attributes do we look for in new staff members? These values will eventually become woven into every way the organization expresses itself to key audiences - from explaining your work to a donor for the first time (they'll notice if staff aren't "on message"), to building partnerships with other NGOs on the ground, to presenting an impromptu elevator pitch at a conference.
3. Determine what success looks like to your organization and leverage the right communications tools.
Small organizations often think they need to be on every social media platform to keep up with larger international NGOs. I would argue that grassroots NGOs should first define their organization's success; and then pick the tool that best tells this success story. This tool may be a monthly newsletter, a slideshow of impactful images on your website, or a blog post or narrative video that can be shared on Twitter and Facebook.
At SFF, we've learned that grassroots organizations need help telling their stories. As a partner of our grantees, we can help provide the appropriate resources. We invest in storytelling training for our grantees through our Active Partnership Open Resources, a range of capacity building opportunities. For example, SFF grantee Africa Heart recently completed a brand messaging project through our partner Catchafire, a service often referred to as the Match.com for pro bono professionals, that matches skilled volunteers with nonprofits and social enterprises. We've also offered peer learning webinars for our grantees on topics like fundraising and nonprofit storytelling through Conceptlink and paid-for professional training at the Foundation Center for nonprofit leaders on brandraising.
Storytelling also informs how we hire. Our public relations consultant, Shanta Bryant Gyan, takes our grantees through brand audits while demystifying the international media process. A new SFF Storyteller recently joined our team. Alyssa Mesich is tasked with the twofold job of managing our own brand while also helping our grantees to effectively articulate their stories. As a foundation, we strive to "sell" outstanding grantees to our donor peers once they've constructed a strong brand message.
This kind of support -- whether it's from a foundation's own capacity building initiative, a pro bono professional seeking to offer their expertise to nonprofits, or otherwise -- is on the rise and grassroots organizations should take advantage of the simple, yet creative ways to tell their stories and build their brands.
Gabrielle Francesco previously served as Communications Manager at the Segal Family Foundation. She will begin a MBA program in brand management and social enterprise this summer at the University of North Carolina in Chapel Hill.