The ruling-party governor of Istanbul banned May Day demonstrations today at central Taksim Square, the traditional and recently revived site of May Day gatherings. Taksim is being massively renovated. The governor claimed security concerns. Labor unions and political groups scoffed and said they'd go ahead.
The result: police lockdown of the whole heavily touristed Taksim area. No citywide transit access -- no ferries crossing the Bosphorus from the Asian side (!); no tiny bystreet approaches. Taksim was made empty.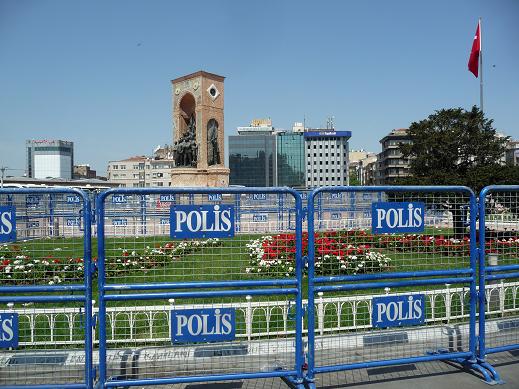 For those who gather around the city to come, from Besiktas (where the prime minister resides) and Sisli (where marches usually gather) the greeting was in volleys of tear gas.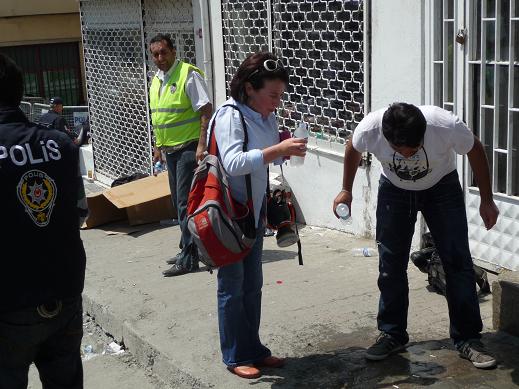 I got my own first whiff of gas right near Taksim. I was saved by a hand towel I'd swiped from the bathroom at the InterContinental Hotel nearby. (A journalist friend recommends Coca-Cola liberally applied).
The main action I saw was in the side streets off Tarlabasi Boulevard by Taksim. Tarlebasi is a long-time impoverished immigrant neighborhood being imperiously renovated by the powers that be. (Istanbul is determined to make itself into Dubai.2).
I heard the blam-blam of tear gas being fired, and then the whiffs gusted along. Bad stuff. A full-on dose would be hellish.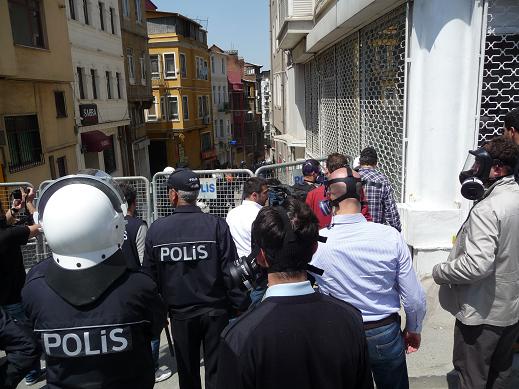 Here are more images, from Istiklal, the pedestrian thoroughfare (cop-heavy and deserted) and its side streets a few minutes walk from Orhan Pamuk's Museum of Innocence.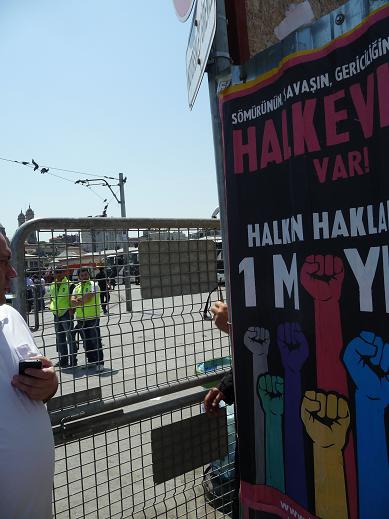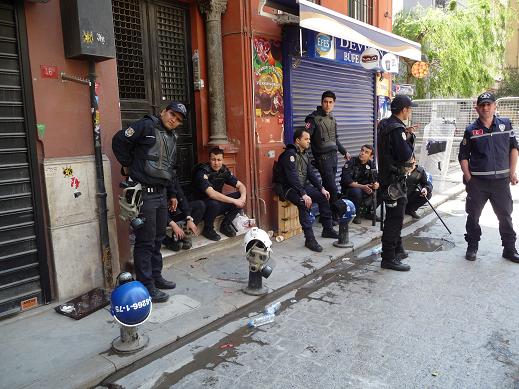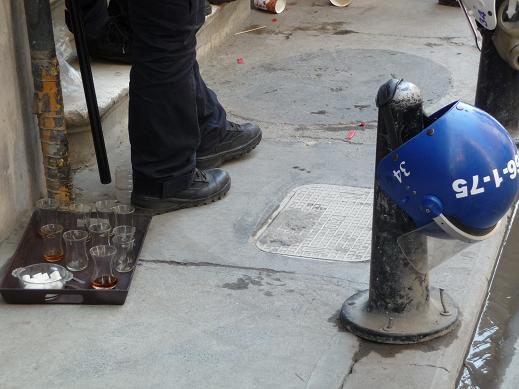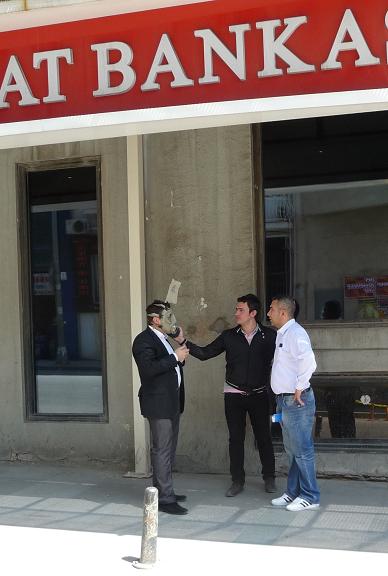 Photos by: Barry Yourgrau