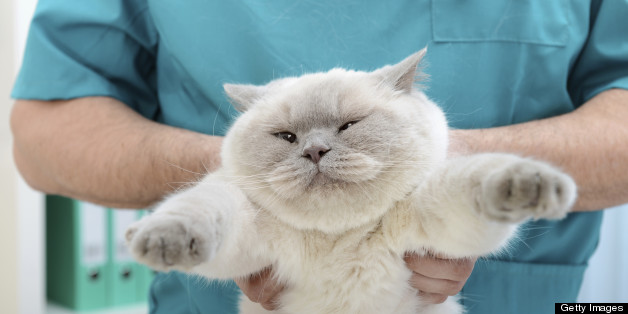 This legislative season brought hope -- and some successes -- for those of us hard at work to change how our communities, pounds, and shelters treat cats.
Let's face it: America's animal pound and shelter system is broken. Each year most animals who enter shelters are killed -- including 70 percent of cats overall and 100 percent of feral cats, also called community cats. In a nation that loves cats -- there are more than 86 million in homes as pets -- this unnecessary killing runs contrary to our core values.
But if this year is any indication, lawmakers are finally beginning to acknowledge what the American public really wants: to end the needless killing and put in place lifesaving solutions that work, like Trap-Neuter-Return. Key legislation introduced this year that would move TNR forward include the Community Cats bill and the Pets' Trust bill in Florida, and bills that create shelter transparency in Alabama, Florida, Illinois, and Maryland.
Trap-Neuter-Return programs coordinate the capture of feral cats who are not socialized to humans and therefore not candidates for adoption, so they can be spayed or neutered, vaccinated, and returned to their outdoor homes. The program ensures no more kittens are born and prevents the cats from being impounded and killed in animal pounds and shelters.
The Florida Community Cats bill would clarify certain terms in Florida law related to Trap-Neuter-Return programs. Also in Florida, the Pets' Trust bill, based on a successful Miami-Dade County ballot measure, would set up the process by which residents of each county could vote to allocate a portion of their property taxes to better fund animal care and control, with the intention of saving animals' lives through programs like low-cost spay/neuter and TNR.
We have heard from thousands of our supporters in Florida who are watching these bills, because they know TNR is humane and because they don't have to look far to see it works: in Florida, Brevard County and Jacksonville already have successful TNR programs. Then there are other, independent efforts, like a TNR program at the University of Central Florida, which reduced the cat population by 66 percent in 11 years. In Tampa Bay, two long-running, privately funded and operated, low-cost spay/neuter clinics have, since 2006, have sterilized and returned over 40,000 cats, which has led to a sharp reduction in the number of cats impounded to Tampa Bay shelters.
You'd think that with so many great examples within Florida these bills would be a shoo-in, and both bills did pass their first committee hearing with little opposition. But unfortunately both the Community Cats and Pets Trust bills have now been bottled up in the Florida legislature by hidden agendas. Groups have stepped forward to mislead and misinform the public, attempting to divert support from TNR. They have even tried -- wrongly-- to associate hoarding, a serious medically recognized mental illness, with TNR in a desperate attempt to garner media attention.
But there is good news. In Florida and Maryland two bills that will soon take effect require pounds and shelters to release information on the numbers and outcomes of animals in their custody. The Florida bill, signed into law by Gov. Rick Scott, confirms TNR's validity under state law, listing it as a valid outcome for feral cats impounded in shelters and pounds. The Maryland bill will ultimately provide an additional $1 million to fund targeted spay/neuter programs that would keep animals out of shelters. This money, collected in the form of a small fee on manufacturers of brands of cat and dog food, will help fund spay/neuter programs across the state.
When Alley Cat Allies started out 23 years ago, no one knew what TNR was. Few, if any, organizations supported it. Today, more than 330 local governments have endorsed or adopted TNR, and two states -- Illinois and Utah -- and the District of Columbia have enacted laws supporting Trap-Neuter-Return.
There's a lot that still remains to be done, but clearly our laws are starting to catch up to the values of the voters.
We've achieved many victories for cats over the past 23 years but we need many more. Americans can add their voice to this movement by asking their lawmakers to support legislation that protects cats and ends the senseless killing in our nation's pounds and shelters.