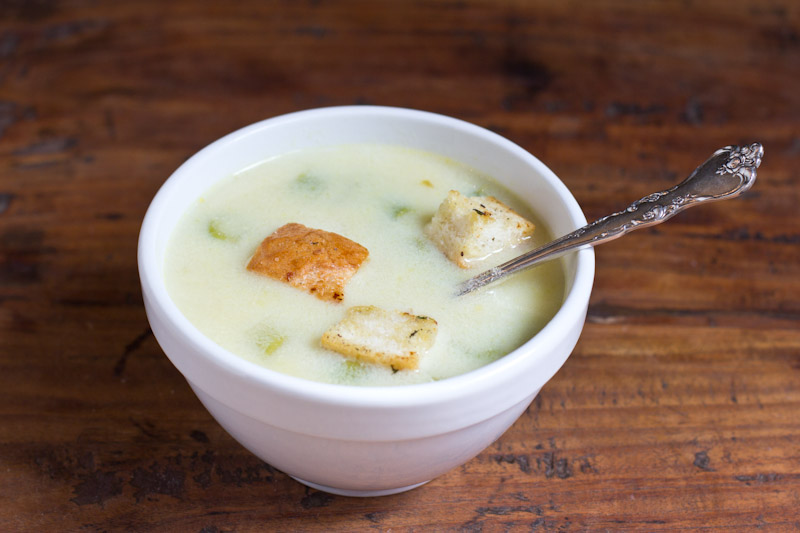 When the fall hits, the air gets crisp, and leaves start to crackle under my feet as I walk around the park, the only food I really crave is soup. We make a lot of soup at our house. Today I'm sharing one of my favorites: Lemon Chicken and Rice Soup with Asparagus, a Greek style soup similar to the Avgolemono Soup in Greece. We make a big batch and eat it for lunch all week long.
Lemon Chicken and Rice Soup Recipe with Asparagus
Prep Time: 20 minutes
Cook Time: 20 minutes
Yield: serves 4-6 people
Ingredients:
6 cups of chicken broth
2 eggs
1 lemon, juice and zest
1.5 cups or rice, cooked
1 tablespoon olive oil
1/2 of a bundle of asparagus (optional)
1-2 chicken breasts, cooked and shredded (optional)
salt and pepper to taste
Instructions:
Cook 1.5 cups of rice according to directions.
Cook chicken and shred or use rotisserie chicken (1-2 cups).
Cut asparagus into 1 1/2 in. pieces. Heat 1 tablespoon of Olive Oil in a skillet, add asparagus and cook for 3-5 minutes. Set asparagus aside.
In a large soup pot bring the 6 cups of chicken broth to a simmer.
In a separate bowl combine the two eggs with the juice and zest of 1 lemon. Whisk to combine.
Add 1/4 cup at a time of hot chicken broth to the egg mixture to temper the eggs without scrambling them. Whisk constantly as you add the broth into the eggs.
Once you've added a cup or so of hot chicken broth the eggs should be hot enough to add into the chicken broth pot.
Simmer the broth for 10-15 minutes until mixture thickens slightly -- whisking every few minutes. Add chicken, rice, and asparagus. Heat for 5 minutes.
Serve with crusty bread.
Here are some more soup recipes to warm you up this fall:
Butternut Squash Soup
Sorrel and Yukon Gold Potato Soup
French Cream of Cauliflower Soup
Split Pea Soup
Spicy Vegetable Soup
If you like these recipes, join the Vintage Mixer Facebook group.