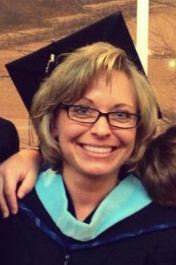 To the Graduating class of 2013:
On a rain-soaked Saturday two weeks ago, I sat in solidarity with graduates everywhere. My course of study was exhilarating despite the challenge of balancing graduate school with professional commitments, life challenges and the needs of my children. I am a different person today as a result. However, my most important lesson came not from a collegiate classroom but from a village on the other side of the world. My most important teacher was a woman without pedigree, pomp or prestige.
Her name is Esperance.
"You remind me I am still human," she said, unfolding the corners of each sentence in the light that filtered through the glass-less windows of the cinder block church. Her name, Esperance, means "hope." She lives in the Democratic Republic of Congo, the poorest country in the world, where a woman is subject to sexual violence every 60 seconds and where rape is cheaper than bullets. We knelt together on the dusty concrete floor. We embraced. We laughed. I lent her my tears as she described her story of suffering. She astonished me with forgiveness. Could I love like her?
Later that summer, I found myself on another floor -- the gray carpet of a college dorm room for summer term. Sociology, philosophy and applied research methods were supposed to be my focus. But Esperance filled my mind; her eyes followed my busy days. Books and classrooms, debates and discussions seemed luxurious now. Not a natural student, I worked hard for each concept, each paper and each class. My experience in the Congo left me wondering, What could my last four years possibly mean for vulnerable, beautiful souls like Esperance? In the face of a broken world, did my learning really matter?
I said a prayer that day on the dorm floor, asking God to remind me of His call and purpose. It was the words of my college chaplain, now retired, that came resounding back to me: "God...calls us to do something about what we know."
I carry an image of Esperance's thumbprint with me everywhere I go -- her signature courageously stamped underneath three words written by her Congelese Pastor at her request: Tell the world. Esperance chose to give her story away -- her pain and her redemption -- for the sake of her sisters. She wants their suffering to stop.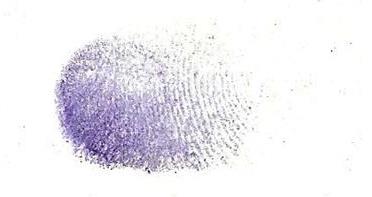 The degree I gratefully received also bears an image, though more eloquent than my sister: a signature that confers merit. But for all the hours, the papers, the credits, the knowledge, even the wisdom, my diploma does not mark completion, or success, but rather a commission to serve, "to do something about what I know," to live out who God is.
What if our pomp and circumstance is not only meant to celebrate our past but also inaugurate our future? What if, like Esperance, our degrees are thumbprints too, mandates to engage the world with something greater, selfless and more essential then our diplomas tell? We have the opportunity to do as Esperance did, to give our stories away for the good of others, to love despite the suffering, and to radiate hope.
Esperance, my degree belongs to you.
Congratulations class of 2013.