"The truth does not change according to our ability to stomach it." -- Flannery O' Connor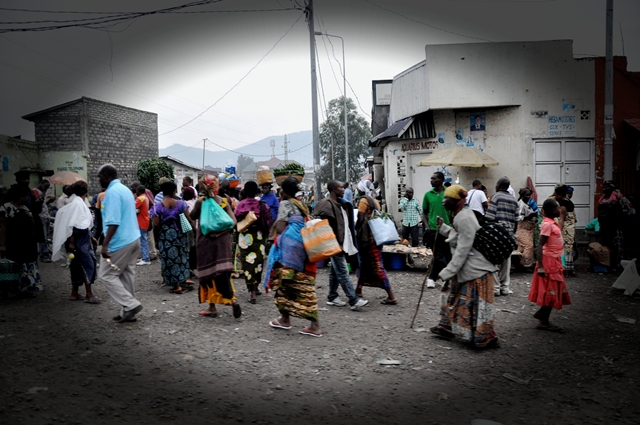 Truth. Sometimes what we read or encounter falls in the category of "fabricated." Experiences created to get our attention. Many times we welcome this because we feel that "sleepiness" in our lives, and being jarred awake is a welcomed change.
This morning I was literally jarred awake. Stephan, my husband, is away, and my email and text is set to "tri-tone" me when contacted. The first notice came at 7 a.m., and by 7:09 I had counted to 14. I knew something was happening, and I knew it was in beloved Congo.
The truth was literally texting me, and I was not sure I had the stomach for it this morning.
I felt that helpless feeling wash over me. I felt the weight of an ocean and miles of separation. Before I looked at a screen, I did something I haven't done for a while. I slipped out of my bed and got down on my knees.
When I stood up, I picked up my phone, steeled my stomach and read the following letter.
Dear Friends and Colleagues of WR DR Congo,

The situation is very grave and we are in real peril now that the city may fall. Rebels have reached the South African compound at the northern gates of the city and all aircraft at the airport have been removed as a precaution. I have just talked with staff and there is heavy fighting at Nyoka Mountain which is right before the entrance to the city. The UN has asked those who are in outlying areas to come to the MONUSCO compound for evacuation. The FARDC troops have folded in the face of very heavy weapons and the organization of M23. The Kanya Rutshinya camp has been abandoned and all the people have fled into the interior of the city itself looking for places wherever they can.

Our staff have all been advised to stay at home behind closed doors. On Friday people were advised to stock up on essential food supplies. I have also advised people to get hold of MTN cards and recharge units as these may become essential for communication if the transmission towers are seized or damaged.

Please pray for the safety of our staff and their families and for all who stand in harm's way.

Charles

Charles Franzén, World Relief Country Director
Goma, Democratic Republic of Congo
"In harm's way..." This was the truth that I feared. This letter was not fabricated for a news feed. It was not spun or tweaked for a campaign. This came from a computer on the road as they were literally fleeing a war. Helicopters and bombs and UN and rebels, and displaced people. Displaced sisters and their children. Displaced pastors and congregations on Sunday morning. Fleeing.
I want to share the truth of what I did next. I cried. I am still crying and can't seem to stop. My sons are looking at me as I make breakfast wondering if they should say something. I will tell them that we need to pray for Mojomba (uncle) Marcel and his eight children and wife. They live in the city. Many of the people we know live in the city. And all of the people we work with are in danger, no matter where they live.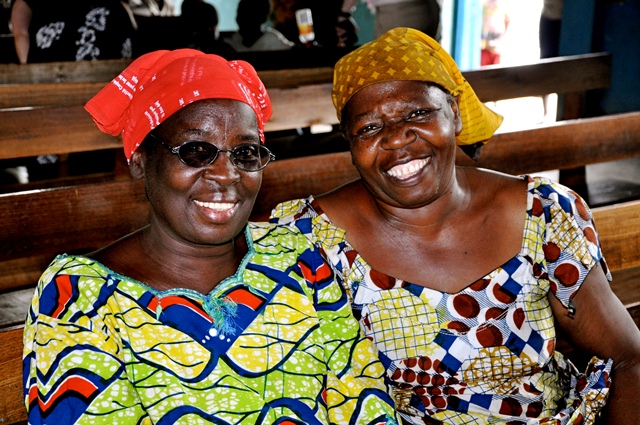 These are strong folk. I cannot forget that these are strong people, who have survived much, and will do everything they can to survive themselves. They will survive for the sake of others... I know this about them. Now I remember...
There is hope in His people at the darkest hours. Hope that as God protects and guides that they will rise up from the ashes and lift others as they stand. This is what the church does.
Will you remember with me today? Pray that those who are there would stand courageously. And that God would give us the stomach to stand with them.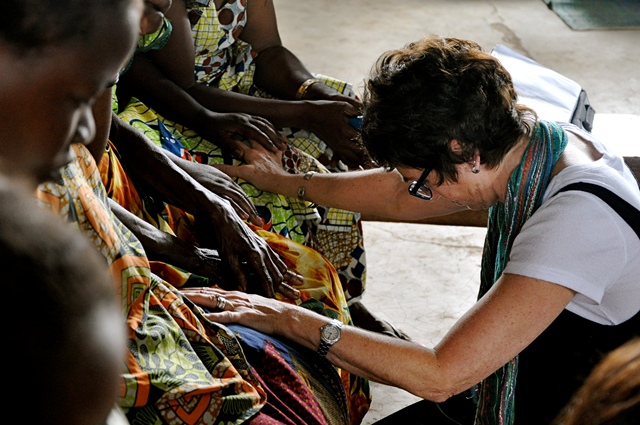 SASANI WAKATI WA AMANI! Now is the time for peace.
See the Associated Press for more information.
Belinda Bauman is teacher, speaker and writer, wife and mother, and advocate. She is currently helping direct the work of Ten For Congo and is writing a book series that helps children understand conflict areas of the world and the hope of peace. Through her life's work, she seeks to bring justice into the dark corners of the world. Belinda and her husband, Stephan, have two children.