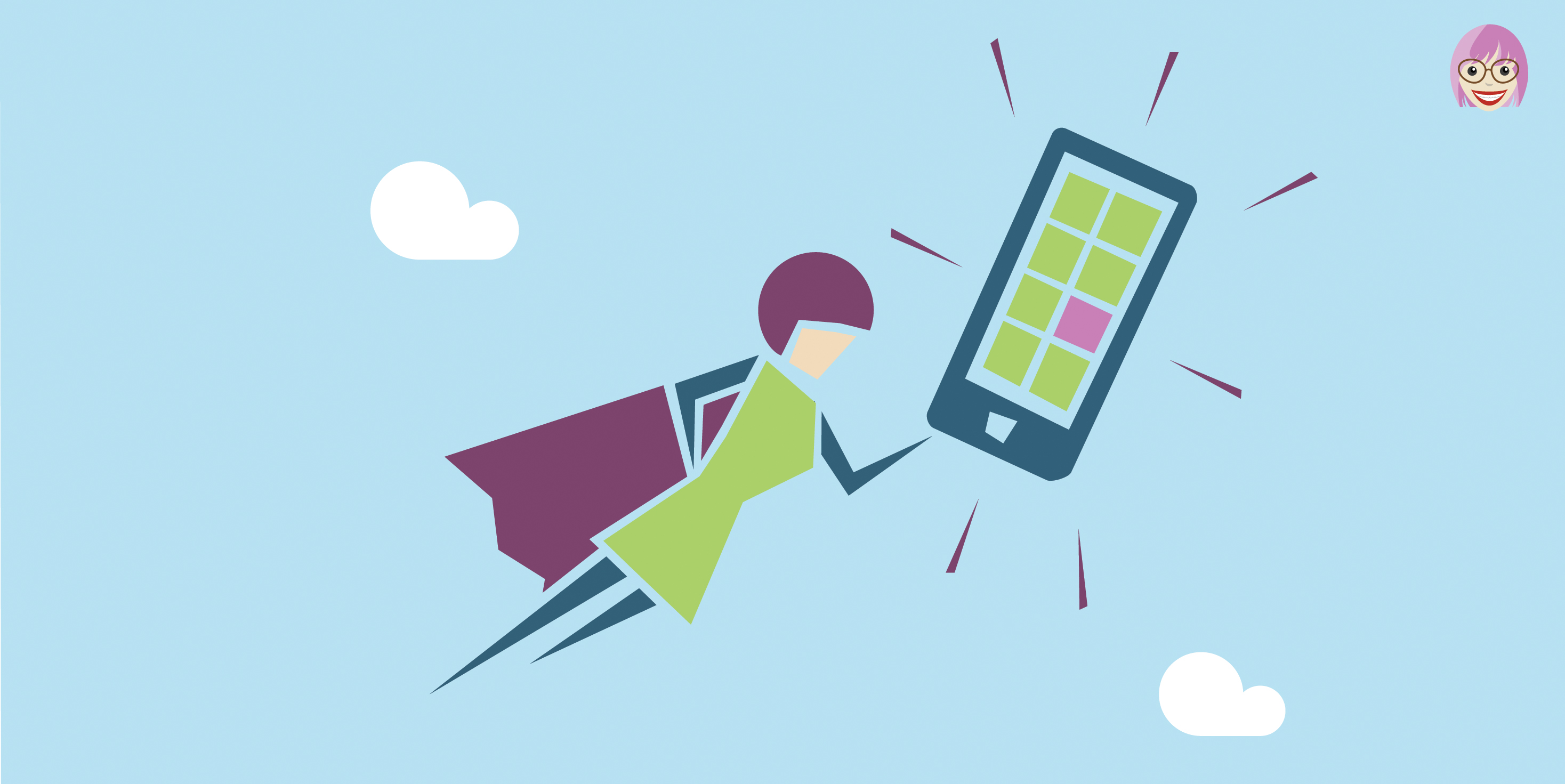 It can be easy to take the technology in our lives for granted. We shrug our shoulders at touchscreens and motion sensors and other things that 10 years ago seemed so sophisticated they were featured in sci-fi films. We moan about too many screens, too many wires, too little privacy. As tablets and smartphones and everything else become more advanced, it can be easy to forget how incredible our 'everyday' technology actually is.

So it's nice, every once in a while, to sit back and reflect on some of the incredible opportunities that the democratisation of modern technology has brought the world.
I've been really touched learning about the work of Lisa Domican, the CEO of Grace App, which uses touchscreen capabilities to help autistic and other special needs children communicate via images. The app has received widespread acclaim and in 2010 won Lisa a UN World Summit Award.
The development of the app came from a very personal place. Lisa is the mother of two autistic children, one of whom -- Grace (after whom the app is named) -- communicates, as Lisa says, with 'few words but a lot of pictures.' For years Grace could only communicate using an A4 size folder with about four hundred pictures that made up her vocabulary. When she wanted to say something, she'd have to point to the appropriate image.
Fed up with having to lug around a bulky set of laminated images everywhere they went, Lisa began to wonder whether Grace's picture system could be transferred into an app. She hooked up with talented young developer Steve Troughton-Smith, she soon found out that this was entirely possible, and the two set about getting the Grace App to market. The app provides the user with categories of pictures that can then be built into sentences. Users are also free to add their own images to the app, allowing them to create their own personalised vocabulary.

"The app only works," says Lisa, "because smartphones and tablets are so intuitive -- something that has proved revolutionary for people with disabilities." When you open the iPad's box and plug it in, there's no loading or passwords -- once you set it up, it's done. We put the iPad in the hands of people who had never used a laptop and they started opening things, they started learning things and when apps like Grace were there they started communicating. The touchscreen interface means that an app like Grace can be operated simply and with little fuss -- making a huge difference to the lives of users and cariers alike.

What I find so inspiring is the thought that ten years ago Lisa's great idea would have remained just that -- an idea. She had neither the developing talent nor the business clout to ever get something like that into the market. But now, with platforms like the App Store, Google Play and Windows Marketplace making it easy for developers to get their concepts out into the open, anyone willing to put in a bit of hard work can -- if the idea is good enough -- make a huge impact.
For Lisa, that's been incredibly liberating. "People like me and Grace would have been digital outcasts. We would have been excluded from that kind of world. I was out of the workforce for ten years before this happened - why would anyone have given me a job?" Now, thanks to the opportunities afforded us by new technology, she is a social entrepreneur with a UN award to her name.

Without smartphones a product like Lisa's would have cost a fortune and been very difficult to get hold of. Now it can be downloaded instantly into the hands of those who need it.
She is quick to insist that it is not a catch-all miracle product -- "I still carry a pen and paper with me everywhere I go," she says -- but nonetheless it is an innovative and inspiring use of a technology that many of us have started to take for granted.

We can be negative about the rise of technology in our lives all we like, but smartphones and tablets have become a fantastic enabler for people like Lisa to improve their lives -- and the lives of countless others -- and that is something that should be celebrated.

So next time you grumble about people spending too much time on their phones, think about Lisa, Grace and all those people out there using 'everyday' technology to make the world a better place.
Lisa Domican -- @graceapp - is part of The Remarkable Women Programme, connected by Nokia #RWbyNokia
Grace App is available on the App Store, £17.49
@belindaparmar is the CEO of Lady Geek and Lady Geek TV