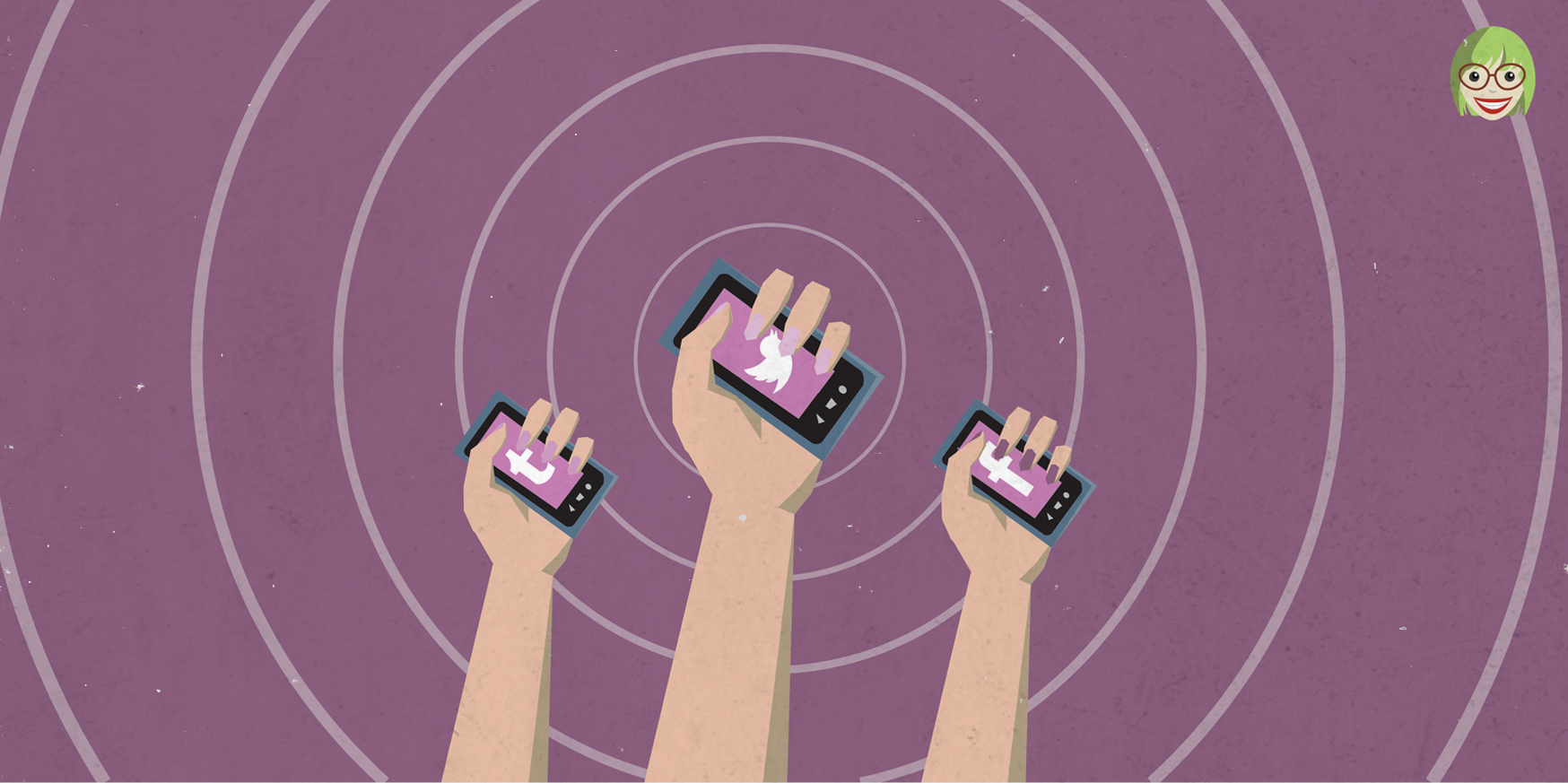 When I launched Lady Geek in 2010 it was an incredibly daunting prospect. I had a cause that I believed in -- making the technology industry more accessible to women -- but when it came to getting our voice heard I had to start completely from scratch. Over the last couple years we've built up a huge following and been able to make a difference -- but only because of our presence on social media. Without it, who knows where we'd be?
Campaigning has been democratised. Over the last few years the Internet has become a bit like Speaker's Corner -- anyone with an opinion can get on a soapbox and have their voice heard. Naturally this means there is a lot of noise to be filtered out, but it has also allowed countless great causes to find an audience and raise awareness across the globe.
Vicky Simister knows exactly how important the Internet is to a new campaign. After being sexually harassed, then assaulted on the street -- and finding the police completely unsupportive -- Vicky decided to take matters into her own hands. She founded Anti-Street Harassment UK, a campaign giving a voice to women who have experienced harassment. The campaign has succeeded in raising awareness of the issue, gaining significant national coverage.
In the past someone like Vicky would have struggled to make an impact, no matter how worthy the cause. "I'm an accountant by background -- I'd never run a campaign before and I didn't have any training or guidance." Now, however, she has the tools to make a difference. "It used to be only people that had access to the national press or already had a public profile could make a difference, whereas all I needed was a free Wordpress blog and I was able to put my message out there."
For obvious reason this has cut the costs of running a campaign dramatically. When social entrepreneur and Founder of City&Style Magazine Justice Williams MBE first started recruiting young people for her new enterprise in 2006, she did so by printing flyers and running radio adverts -- all of which was very expensive. But when she started her second venture -- aspirational magazine Tru Life -- she was able to recruit everybody she needed in a six-week window, all via social media.
This has levelled the playing field -- now anyone who wants to can get their campaign up and running without having huge funds behind them. For the first time in years we don't have to rely on traditional inner circles.
Siobhan Benita caused shockwaves earlier this year when she mounted an independent run at the office of London Mayor, finishing fifth -- within 0.36 percent of the Lib Dem's Brian Paddick. Incredibly Siobhan did this without huge party resources behind her.
"I didn't have hundreds of people dropping leaflets into people's doors, so getting the social media cracked was really important to me. It's there, it's accessible, it's 24/7. Once you've got the kit it's free. All of that makes it fantastic, it's got huge potential for reaching out to people."
Barbara Kasumu is the CEO of Elevation Networks, a company that works tirelessly to help young people become more competitive in the labour market. Barbara believes it's become impossible to launch a successful campaign without engaging with social media -- people simply won't listen to you. "If you're not campaigning with social media you're missing a trick. It's almost like everyone else is chatting outside and you're sitting in a room alone in the dark, thinking if I just switch on the light everything will be fine -- whereas actually, everyone's outside."
The best thing about it, says Justice, is that it opens up channels that would previously have been off-limits: "With social media I get to speak to people that I never would have spoken to before. It's raised awareness of what we're doing, it's attracted interest from other people. A lot of journalists have contacted me that way."
So what advice should you follow if you want to launch a social-media campaign?
"Do your research," says Barbara. "Learn as a result of your initial interactions what has been popular. What has been able to go viral and why. And keep things simple -- it's about having a really clear message that everyone can buy into and everyone can retweet."
For Vicky, it's the personal nature of social media that really helps push a cause into the public consciousness: "I found it easier to get my story told in the more traditional platforms because I was able to tell my story and make it personal... I gave my name and put my face to it, and that was why other victims approached me."
However, Justice warns that this personal touch means that keeping a clear head is important at all times. "Think before you tweet. People get quite passionate on Twitter. It is a platform that is all about personal opinions, but sometimes they can be harmful to your campaign -- especially if you tweet professionally and personally from the same Twitter account."
The hope above all, says Siobhan Benita, is that the open platform will encourage new voices to come forward all the time: "I would love more people to come forward into public life -- everybody's got valid experience and we shouldn't hear from the same people all the time -- especially when they're not doing a very good job.'
One thing's for sure -- it's never been easier to speak up for something you believe in.
@SiobhanBenita, @Vicky_Simister , @BarbaraKasumu and @JusticeMBE are part of The Remarkable Women Programme, connected by Nokia #RWbyNokia
@belindaparmar is the CEO of Lady Geek and Lady Geek TV