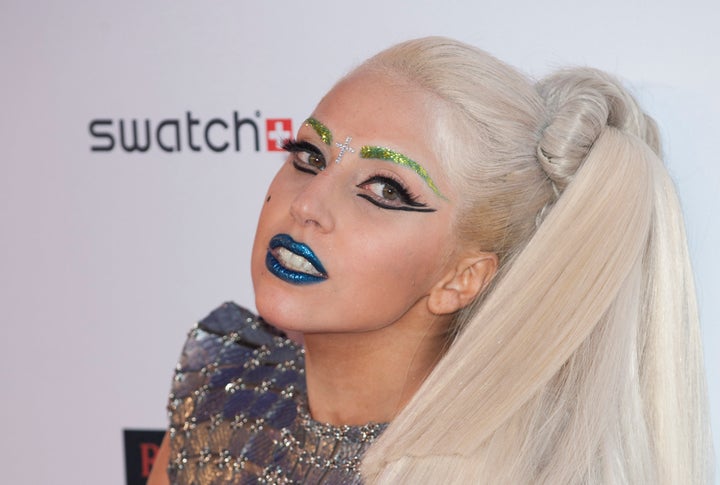 Internet statistics are the new oracle. By tracking the words and phrases people around the world type into the browsers of their computers, search engines gain valuable insights into the things people are thinking about, and the questions they most want answered.
I was recently doing some research on Beyoncé for the latest edition of my eBook, Black Beauty, and I wanted to know just how obsessed her fans are with her hairstyle. I discovered that an incredible 6,600 people around the world Google the phrase, "Beyoncé hair" each and every month. This got me curious, and so I set out to find out who had the world's most Googled hair. As I punched various female celebrity names into Google's keyword tool, I soon realized that Beyoncé was nowhere near the most popular -- that accolade goes to Lady GaGa, with a massive 40,500 Google searches per month. To put this incredible figure into perspective, this is more searches than the number who Google the phrase, "causes of global warming" (33,100).
GaGa's hair popularity wipes the floor with all-comers, including Jennifer Aniston (18,100), Rihanna (12,100) and even Nicki Minaj (4,400). In fact, there are some surprising omissions from the top ten (see below). There is no Angelina, no Gisele, no Naomi Campbell, no Tyra, no Kate Moss and no Madonna. Rihanna is the highest placed black woman, at number four, followed by Beyoncé at number seven. Victoria Beckham is the highest placed Englishwoman with 9,900 searches, beating Kate Middleton (8,100), Cheryl Cole (6,600) and Keira Knightley (5,400).
To make things even more interesting, I cross-referenced the women's list with some famous men. Justin Bieber featured strongly with 8,100 searches, which would put him at number six on the women's list, ahead of Beyoncé. Surprisingly, Donald Trump came in at 5,400, which would put him at number eight, ahead of Nicki Minaj.
So, of the 26 names that make up the top ten, why is Lady GaGa number one? Firstly, she did have a single called 'Hair', which no doubt boosted her rankings, but it is partly due to her overwhelming global popularity as a recording artist. The biggest stars tend to be subject to the biggest number of searches on a wide range of subjects. But also, who has worked harder at her hair than GaGa and her team? Kim Kardashian for example, who features in second place with 22,200 searches, and indeed third-placed Jennifer Aniston, are popular for rocking one basic, unchanging, straight-up-and-down hairstyle, but GaGa deserves the top slot because she burns the most sweat in shape-shifting from one look to another for almost every appearance she makes.
So for now, she sits firmly on the top of the pile -- the queen of hair, as well as the queen of pop.
*THE WOMEN'S WORLD LEAGUE TABLE OF HAIR POPULARITY
1. Lady GaGa -- 40,500
2. Kim Kardashian -- 22,200
3. Jennifer Aniston -- 18,100
4. Rihanna -- 12,100
5. Victoria Beckham -- 9,900
5. Miley Cyrus -- 9,900
6. Kate Middleton -- 8,100
6. Taylor Swift -- 8,100
6. Blake Lively -- 8,100
6. Jessica Alba -- 8,100
7. Beyoncé -- 6,600
7. Jennifer Lopez -- 6,600
7. Reese Witherspoon -- 6,600
7. Cheryl Cole -- 6,600
7. Katy Perry -- 6,600
8. Megan Fox -- 5,400
8. Eva Longoria -- 5,400
8. Jessica Simpson -- 5,400
8. Keira Knightley -- 5,400
9. Nicki Minaj -- 4,400
9. Katie Holmes -- 4,400
9. Nicole Richie -- 4,400
10. Halle Berry -- 3,600
10. Meg Ryan -- 3,600
10. Sienna Miller -- 3,600
10. Eva Mendes -- 3,600
*BLACK WOMEN -- TOP 5
1. Rihanna -- 12,100
2. Beyoncé -- 6,600
3. Nicki Minaj -- 4,400
4. Halle Berry -- 3,600
5. Tyra Banks -- 1,600
*Statistics supplied by Google