College campuses and politically motivated rock and roll are not the most unlikely of bed fellows. In fact, for the past 50+ years, quite the opposite. But if asked to close your eyes and picture the intersection, your mind would likely not travel to Big Sky Country. That's where I am right now -- Missoula, MT.
DISCLAIMER: This is not meant to be an attempt at musical, political, and/or policy criticism. It's not a cop-out, just the truth. The above and below is what happens when one person discovers, for a weekend, the real life intersection of two passions. The intent of this piece is yet unknown. What I do know, however, that the events witnessed this weekend needed chronicling -- or at least, I needed to write down my thoughts. Do not fear, I won't claim that music can heal the world or even win elections. It has, however, on numerous occasions, saved me. And for these purposes, that's more than enough.
The air here is smokey, a concept I didn't understand until I walked out of the airport. For much of my flight, I thought the word was pilot jargon for fog. It's not. The wind carries the distinct aroma of naturally burning wood throughout town. It was there at my hotel, and whirling outside the two record stores, where, given my propensity to spend a little too much time perusing through music in its most glorious physical format, I will likely not soon be forgotten. The proprietor of the second establishment even gave me a considerable discount, because "I look like I shop there often." Given, that this was my first time stepping foot in the Treasure State, he was not correct. I do, however, resemble a person who spends too much time in record stores. I'll give him that much.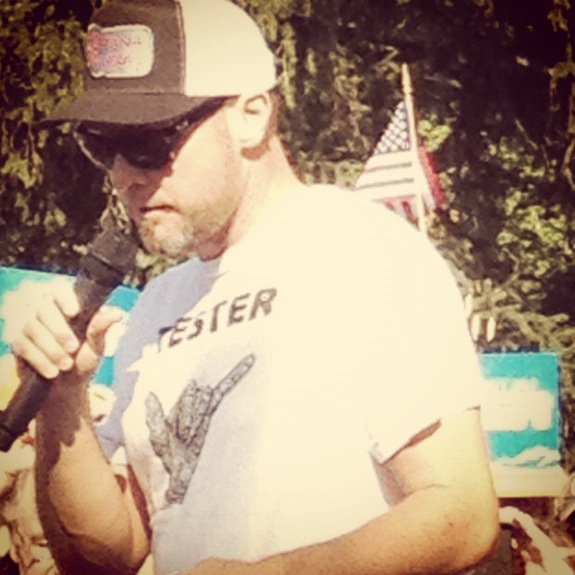 But Missoula wasn't all olfactory sensations and searching for vinyl on a random weekend in September. I, and many others, had made the trip to see Pearl Jam play a concert to benefit the campaign of the junior senator from Montana, Jon Tester (D). So there were VIP events -- into none of which was I able to weasel my way. Heaven knows I tried. So it was early Sunday afternoon, that I pried my self away from the Orioles game to walk over to a rally for the senator on the campus of the University of Montana, separating me from a U.S. senator and a member of Pearl Jam was just a strip mall and a couple small bridges. And so I went; and there they were.
Jeff Ament, Pearl Jam's bass player, and Big Sandy, MT native son, introduced Tester. Jeff told stories of how the future senator would referee his high school basketball games, and how it was his dad, for better or worse, who gave Tester his first, now trademark, flattop. The stories were nice, but what was noteworthy about the event was the affection the two grown men showed each other. Big smiles and long glances were exchanged. Hugs and handshakes abound -- the most heartfelt of which was shared when the pair finally reached the modest makeshift stage after Jeff had elegantly walked through a cowardly young Republican stooge with a camcorder. If there was no rock and roll show that night, it would have been the moment of the weekend.
When in Montana, and no offense to Montanans, it's easy to lose track of why you're here in the first place. Even Mark Arm, from the legendary Mudhoney, pondered the question. But with each doubting second, there was a reassuring response. It came from a senator who told a couple hundred people about the importance of ensuring women are able to make their own health care decisions or a rock star from Seattle, by way of simple means in Chicago and San Diego, reminding an audience of thousands that not a single person in this country enjoys using food stamps when he or she arrives at the supermarket. Suggesting that there are many in this country that could do so very much with just a small amount of assistance, Eddie Vedder addressed a man only identified by his disdain for just under half the country, saying that this presidential hopeful must clearly not have ever felt the "terror of walking the tight rope without a safety net."
And that was it for me. When anyone without the smokiest notion asks whether my long travels were, indeed, "worth it," this will be the moment to which I turn. If you ever have the opportunity to witness your greatest musical hero herald the importance of one of the primary reasons you self-identify as a Democrat, do not pass up the chance. It will always be worth the connecting flights.