Working with bands and songwriters from Portland over the past year I've discovered what a vibrant musical haven the city has become. Bands practice on front lawns, shows are well attended, everyone knows everyone and collaboration is abundant. I've also noticed a common element in the records coming out of Portland -- they are, with rare exception, good. Relying little on gimmick or flash, the Portland sound comes across as unassuming, disciplined and organic. Loch Lomond, Justin Power, Nick Jaina, The Portland Cello Project, and perhaps the city's best-known act, The Decemberists, serve as examples.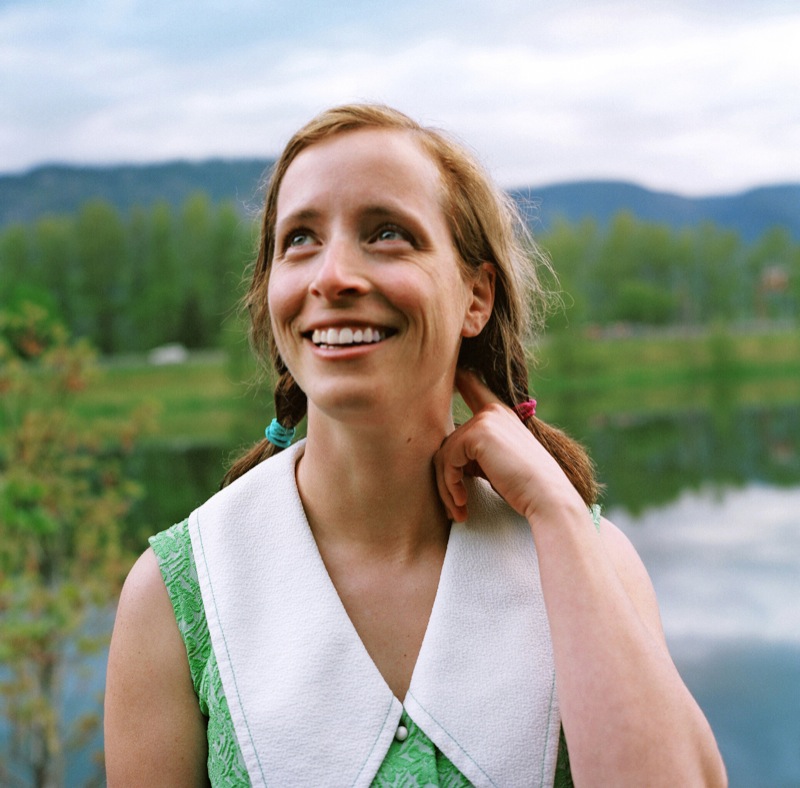 A week ago, I spoke with yet another talented Portland musician, songwriter Laura Veirs. Veirs has been putting out smartly arranged, lyrically cogent records for over ten years, but only recently gained the listenership she warrants with the release of this year's July Flame. Veirs' seventh studio full-length; July Flame is a thoughtful, candid portrait of love, summer jubilation, and the nostalgia both can birth.
The songwriter's own setup is characteristic of the Portland scene's quaint wonder. Veirs writes and records in a small studio behind her home where she lives with partner and well-known producer Tucker Martine. Veirs talks about working with Martine:
Tucker has a huge role in all my records, I write the songs, words and melodies, and then he has pretty free reign over instrumentation. I trust him implicitly, and because of that I think he really likes making records with me.
With
July Flame
-the sixth record the two have collaborated on-Veirs and Martine sought to recapture the folk-driven intimacy of their early work together.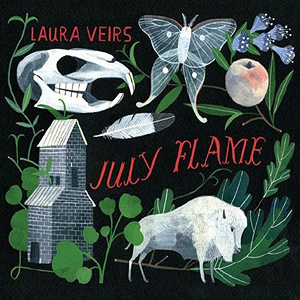 Veirs explains:
It is more stripped back, there are lush arrangements here and there, but overall it is less of a band-sounding record. It has more of the feeling of someone sitting down with a guitar or banjo and playing a song.
One might find it constricting living with one's producer, but Veirs points out that the songwriting itself is done in strict solitude. She calls the writing process "very personal and private." As for the lyrics themselves, their resonance often lies in simplicity, an easy conveyance of subtle feeling through pastoral imagery, as in "July Flame": July Flame/I'm seeing fireworks/There so beautiful/Tell me why it hurts, or "When You Give Your Heart": Since you turned your light/Upon my darkened dale/The pollinators flex their wings/And take into the air/Spin their emeraldine webs/ Across the swells and prairies.
Last week Veirs took the time to record an exclusive studio session for foggedclarity.com. You can listen to the first track, "Life is Good Blues," here. The session will be available in its entirety in the October issue of Fogged Clarity, available October 1st.