When it comes to technology, I am not an early adopter. Until it washed ashore in Detroit, I thought the Huffington Post was a mail service for medical marijuana. I will forever associate FourSquare with scarring playground memories of skyscraper serves and double ricochets. And let's not forget wuphf. So, when I heard about Stamped (stamped.com), "a platform for friends to help each other discover the best parts of their world," I was dubious.
Full disclosure: My friend's brother's wife's brother is one of the seven gents behind Stamped. Fuller disclosure: At his sister's wedding to my friend's brother, I ordered a Jack and Coke for my then-20-year-old brother.
Another upstart start-up? Another app? Isn't that just short for "application"? Another way to publicly "like" things I like and likely like the likes of "likes" typically typed by other likable types? Just when I was finished mourning Friendster, you expect me to share my location and my not-so-innermost desires with the a universe of anyone who, in real reality, is probably no one? "This better finally be a service that offers a new coupon each day," I thought, only to be left wishing in the worldwide wilderness.
But my thumbs have a mind of their own these days, so I downloaded Stamped and gave it a whirl. I first noticed and remain impressed by how handsome and hearty the interface is. From the debonair Titling Gothic font to the distressed logo, Stamped calls into question the need for tweeting birds or the gone-but-not-forgotten header head of Zuckerberg to guide us through the looking glass of social media. This is not an accident -- the founders take real pride in streamlining (without Spartanizing) Stamped's structure and style.
What then (aside from aesthetically Adonic) is Stamped? Reasonable question, though the simplicity almost makes it hard to explain. You "stamp" things that you like -- restaurants, songs, movies, whatever -- that are then visible/searchable/mappable/digestible to anyone seeking your personal stamp of approval. It's easy hitch just about any wagon to your star. If that doesn't make sense -- it doesn't, does it? -- just watch the video at stamped.com.
Resolved: Detroit is Stampworthy. But it's up us to stamp out the East Coast Liberal Elite and Hollywood Paparazzo, who seek to usurp our local tastemaking. Stamped is a perfect platform for us endorse for ourselves what we love best about Detroit. It's democratic: whether your hard core for Hard Rock or starstruck at Astro, stamp away. Sure, we can't seem to agree who qualifies as a Detroiter, and, for that matter, Stamped might be the next Google Buzz. But that shouldn't stop us from stamping Detroit's arsenal of authentic attractions.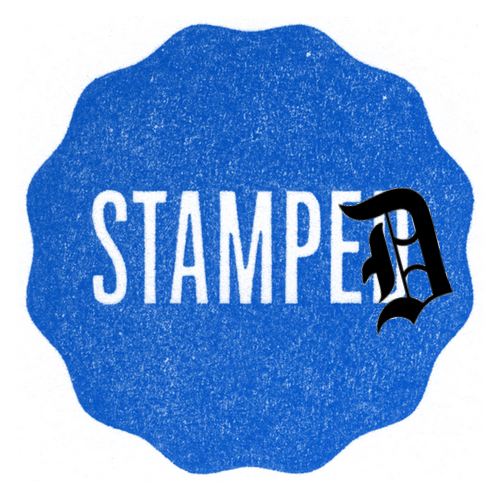 Here, on an empty stomach, is my first batch of stamps (my handle is wassify).
● Good Girls Go to Paris Crepes. Admittedly Detroit's worst-kept secret, but Torya is one of Summer in the City's most distinguished alumni and the crepes are, how the French say, "I do not know what." I'm just glad she ignored me when I told her it would be crazy to quit her teaching job and cash out her 401k to sell crepes. Try "the Ben" if you're feeling adventurous.
● Cafe Con Leche. Perched at the corner of Clark Park, CCL is a can't-miss rendezvous point or "Southwest branch office" for anyone contrary to cubicles. The Mexican Mocha is the perfect compliment to a visit to the park's ice rink.
● Hygrade Deli. Detroit's last Jewish Deli soldiers on -- to the delight of diverse diners on Michigan Avenue. Taste the soup.
● Motor City Java House and Sweet Potato Sensations. Both great neighborhood neighbors, both overly overlooked at Grand River and Lahser. Come for the Redford Theatre -- stay for the pie.
● Lafayette Coney Island. There are two kinds of people in the world: those who swear allegiance to Lafayette Coney and those I swear at.
● Louisiana Creole Gumbo. Ragin' Cajun, just a stone's throw from Eastern Market.
● Checker Bar & Grill. Kathy and Karen have long been the hardest working women in Detroit -- well before Compuware and Quicken infused lotsa lunchers into Campus Martius and adjacent Cadillac Square. Damn fine burger. Nice mural too.
● Maria's Comida. Hamtramck Mexican-Asian Fusion pretty much speaks for itself.
● Value World. Neither edible nor urban (Oak Park), Value World remains my second-to-none destination for second-hand clothes. Just don't ask to use the bathroom.
Right now, Stamped is only available for the iPhone -- ironic, as it was created by Google alums, but appropriate since paying for an iPhone means you have good taste. The Stamped team assures me the web and alternative smart phone platforms are in the pipeline.
So, to paraphrase former Councilwoman Barbara Rose-Collins, onward stamping soldiers.