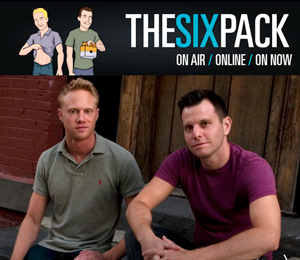 The Six Pack is a new-school, cutting-edge radio show hosted by DJ Ben Harvey and comedian Dave Rubin. Distributed online and on SiriusXM, the show gives you a weekly dose of hot topics, celebrity guests, and brand new music, all packaged in six convenient parts. Ben and Dave take you on a journey through what's trending now, from news to views to dudes. Previous guests include Joy Behar, Andy Cohen, Fran Drescher, Steve-O, Congressman Barney Frank and many more.
Currently in its third year, The Six Pack is one of the top comedy podcasts on iTunes, with listenership in over 70 countries. Huffington Post Gay Voices will regularly feature episodes of The Six Pack.
Episode #92: The SHTF Episode
LISTEN: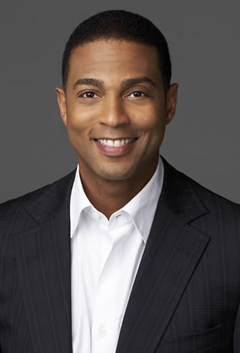 In this week's episode of The Six Pack we sat down for the second time with CNN's Don Lemon. Last time we spoke to Don, it was in Joy Behar's office (so what, who cares?), but this time he swung by our SiriusXM studio to talk about everything from Carson Daly to the shifting trends in media to what that ring is on his finger. Lemon opened up about being a "black and gay" voice on television. He also expressed his feelings about what he referred to as a the "PC police."
"I think we should stop apologizing about every single thing. Aren't we about freedom of speech?" he said. Don did not hold back when asked about Carson Daly's remarks toward the gay community last week: "Listen, can we just have a sense of humor here? Can we get the PC police and stop it, because if you really want to be, as they say, 'tolerated' or accepted, then you have to be able to take a joke. Because the larger culture takes a joke. White men take jokes about them... or when people make jokes about black people, you don't always go, 'Oh, my gosh, it's so offensive!'"
On the subject of Don being an openly gay, African-American voice on television, Don says, "I think that it's great, I think someone has to be that. I think, when you have someone who's in the position I'm in -- and it's very tenuous -- that you have to be careful about certain things, especially when you're among the first, that sometimes people should be a bit more respectful and understand that you're in many ways walking a tight rope and putting your career on the line to step out and do something rather than just attacking you..."
Catch The Six Pack Saturdays on SiriusXM OutQ channel 108 from 1 to 3 p.m. EST and as a weekly podcast on iTunes, sixpackradio.com, and now... Huffington Post Gay Voices! Listen to the entire podcast episode here.