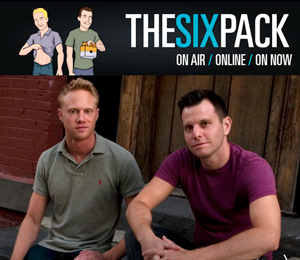 The Six Pack is a new-school, cutting-edge radio show hosted by DJ Ben Harvey and comedian Dave Rubin. Distributed online and on SiriusXM, the show gives you a weekly dose of hot topics, celebrity guests, and brand new music, all packaged in six convenient parts. Ben and Dave take you on a journey through what's trending now, from news to views to dudes. Previous guests include Joy Behar, Andy Cohen, Fran Drescher, Steve-O, Congressman Barney Frank and many more.
Currently in its third year, The Six Pack is one of the top comedy podcasts on iTunes, with listenership in over 70 countries. Huffington Post Gay Voices will regularly feature episodes of The Six Pack.
Episode #88: "Live and Let Live"
LISTEN: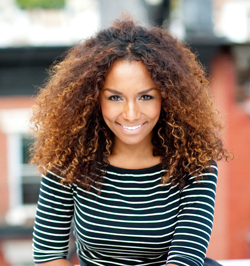 On this week's very girly episode of The Six Pack, we're joined by comedienne Wendy Liebman, queen of one-liners and the old comedy switcheroo, and People magazine's staff editor, Janet Mock. Janet dishes on the latest celebrity gossip, makes Oscar predictions, and, oh, shares what it was like to grow up being seen as a boy and then transition to a woman. No big deal.
Janet shares her thoughts on where she feels she and other transgender people fit into the bigger LGBT community: "I don't think any of us can speak with one voice, right? I think the issue with a lot of trans people is we're a community that kind of communicates in whispers."
Mock explains that she has the privilege of "passing," which means that her gender is never really questioned. "For me, I'm fine with being out, but a lot of people are not. So a part of my advocacy, since no one really challenges my gender identity, is always saying that I'm a trans woman. It gets people who may not understand this whole trans thing to kind of be like, 'Really?!' And that's my place in the LGBT community."
Catch The Six Pack Saturdays on SiriusXM OutQ channel 108 from 1 to 3 p.m. EST and as a weekly podcast on iTunes, sixpackage.com, and now... Huffington Post Gay Voices! Listen to the entire podcast episode here.