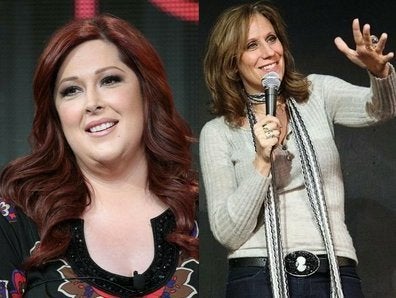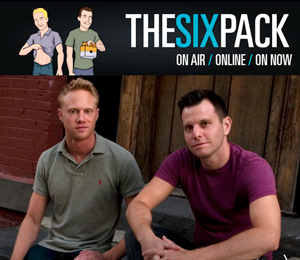 The Six Pack is a new-school, cutting-edge radio show hosted by DJ Ben Harvey and comedian Dave Rubin. Distributed online and on SiriusXM, the show gives you a weekly dose of hot topics, celebrity guests, and brand new music, all packaged in six convenient parts. Ben and Dave take you on a journey through what's trending now, from news to views to dudes. Previous guests include Joy Behar, Andy Cohen, Fran Drescher, Steve-O, Congressman Barney Frank and many more.
Currently in its third year, The Six Pack is one of the top comedy podcasts on iTunes, with listenership in over 70 countries. Huffington Post Gay Voices will regularly feature episodes of The Six Pack.
Episode #95: "Pulling a Biden"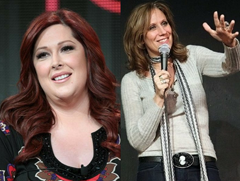 Carnie Wilson and Lizz Winstead join us for a very girly edition of The Six Pack. First, Carnie tells us what it was like finding success so early in life, and about the insecurities that still stick with her. She also opens up about her born-again Christian bandmate Chyna Phillips and reveals how she feels about her reality show, Wilson Phillips: Still Holding On.
"There are things I don't like about [the show], but it's the way it is. It's reality TV," Carnie says of her reality TV show. "I hate that they have to make it where people don't want to change the channel. And unfortunately that takes either watching a train wreck or watching somebody get hurt feelings, and that sucks."
Next up, Daily Show co-creator Lizz Winstead gives us her thoughts on that bully Mitt Romney, and she ain't messing around. Her new book, Lizz Free or Die, also gives us some personal insight into Lizz's own life, including her childhood ambition to be a priest!
Catch The Six Pack Saturdays on SiriusXM OutQ channel 108 from 1 to 3 p.m. EST and as a weekly podcast on iTunes, sixpackradio.com, and now... Huffington Post Gay Voices! Listen to the entire podcast episode here.