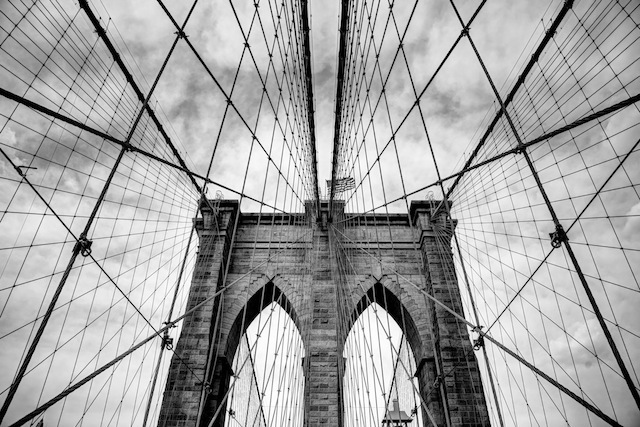 Unless he makes some terrible gaffe in the next few weeks, Bill de Blasio will most likely be the next mayor of New York City. He's leading his Republican opponent Joe Lhota by 50 points in the polls. All the media commentary on the election is about how it's already over. Nothing to see here, folks. A few minutes might be left on the game clock, but you can start driving home now.
Because the mayor's race isn't very competitive, a lot of voters will probably just stay home. Election Day is on a Tuesday. New Yorkers are busy. And there isn't much point to going out of your way if the result seems predetermined anyway.
But a recent development has brought new importance to the race for Brooklyn district attorney. Charles Hynes, who has been the borough's DA for 23 years, lost the September 10 Democratic primary to challenger Ken Thompson by a substantial margin. Hynes initially said that he would step aside and allow Thompson to transition smoothly into office. But a few weeks later, Hynes has changed his tune. He announced Tuesday that he will run in the general election as a Republican, having previously secured the nomination from GOP leaders.
Hynes' official rationale for reviving his campaign involves disgraced Brooklyn powerbroker Clarence Norman Jr., who spent four years in prison for larceny, extortion and violating election laws. Shortly after the primary was decided, a New York Post story came out alleging that Norman had been working the phones to get out the vote for Thompson. It's unclear whether the allegation is true. Thompson has flat out denied any relationship. It's entirely possible that Norman was trying to unseat Hynes on his own accord, seeing as Hynes is the prosecutor who put him behind bars.
Regardless, Hynes probably is just using the Post story as a flimsy excuse. The more likely reason that he's challenging Thompson again is that he expects turnout to he low in the general election. Hynes has a core of loyal supporters in South Brooklyn and ultra-Orthodox Hasidic communities. Even though many of them are Democrats, there is a possibility that they will still vote for Hynes.
That's why it's so important for Brooklynites to go vote on Election Day this year. Hynes' core supporters couldn't help him win a contentious primary, but they might just be enough to secure a victory in a general election where most of Brooklyn stays home. He is counting on the low turnout on November 5 to undo the result of a race that he lost to Thompson fair and square.
And it would he a real shame if Hynes remained in the DA's office. Although he's done some good throughout his career, he's engaged in some pretty shady behavior in recent years. Hynes is accused of granting leeway to Orthodox Jewish criminals to curry favor with politically powerful rabbis, even going so far as to protect child molesters. Additionally, a federal judge in November criticized Hynes for being indifferent to misconduct that caused a man to spend 16 years in prison for a crime he didn't commit. There's a reason the voters ousted him.
What's more, Ken Thompson isn't just some generic candidate who benefitted from all of Hynes' bad press over the past year. He has a genuine vision for how to use the DA's powers to improve the criminal justice system. Thompson, who would be Brooklyn's first black DA, wants to ease the impact of stop-and-frisk on the lives of young African-American and Latino men. He has proposed ways to ensure that people who are improperly arrested in the borough don't get processed at central booking and held for a few days before being let go.
If you want to know more, here's a fascinating conversation that Thompson had with two Hot 97 DJs in which he talks about his agenda, as well as his personal history growing up in the projects:
Stop-and-frisk was one of the main issues that helped Bill de Blasio win the Democratic nomination for mayor. And as mayor, he will have a mandate to end the unnecessary harassment of ordinary New Yorkers while keeping the city safe. Ken Thompson should be part of making that happen. He is a true advocate of stop-and-frisk reform and civil rights. After winning the Democratic primary, he deserves to be Brooklyn's next DA.
It would be perversion of democracy if Thompson was kept out of office because de Blasio's all-but-certain victory depressed turnout. So if you're a Brooklyn voter, please consider taking the time to got to the polls on November 5. It's a small thing, but it will help make sure that the borough has a district attorney committed to real justice.