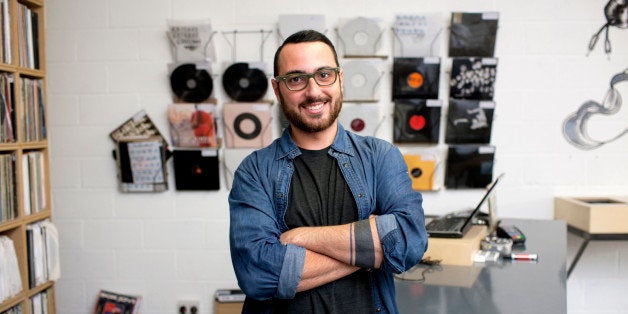 How creating the "'One Stop Collaboration Shop' for European Startups" (per Forbes Magazine, August 2015) at ESMT promotes Berlin as Europe's leading startup hub
Professor Jörg Rocholl is a member of the economic advisory board of the German Federal Ministry of Finance. He has been the president of the ESMT European School of Management and Technology since July 2011. Professor Rocholl holds both his PhD in Finance and Economics and his MPhil from Columbia Business School and received his Economics degree from the Universität of Witten/Herdecke in Germany.
I interviewed Professor Rocholl to find out more about the role that ESMT, through the creation of GTEC, hopes to play in promoting tech entrepreneurship in Europe and beyond.
The success of GTEC - the German Tech Entrepreneurship Center, Professor Jörg Rocholl says, will be measured by the success of the startups it hosts, as well as by the number and impact of ideas its founding and executive partners acquire to transform their businesses. He should know. Professor Rocholl is the president of top international business school and GTEC founding partner ESMT. But GTEC's role is bigger than that, as Professor Rocholl set out in conversation with GTEC earlier this month. As a center for entrepreneurship in the heart of Berlin, connecting academia, startups, big industry, and venture capitalists, GTEC is a fundamental building block that contributes to making Berlin the number one spot for startups in Europe.
"When I get asked how to stimulate the startup scene in Germany, I always focus on exits," he explains. "If you have exits, you will have venture capitalists willing to invest in startups." But it is not just about the money. "Venture capitalists also bring expertise - they can help improve processes, help a high-potential company structure itself better, ultimately making it a startup more likely to achieve big results."
Venture capitalists and subsequent exits will not come unless the ideas and people are good enough. Enter GTEC. In October 2013, McKinsey wrote a report stating that Berlin has the potential to become Europe's leading startup hub, but only if it fully exploits this potential. An essential part of that process is having a center where startups, academics, established companies, and venture capitalists can come together to exchange ideas, networking, and support. It is no coincidence that in July 2015, less than 2 years and many positive conversations later, ESMT along with five other prestigious founding partners - RWE, Henkel, Noerr, Sigmund Kiener Stiftung and Globumbus - launched German Tech Entrepreneurship Center (GTEC).
Professor Rocholl's own experience of entrepreneurship comes both from teaching it in the US and Germany, as well first-hand in banking, working on IPOs. What company would he found, if he were ever to try being an entrepreneur himself? "Good question: it would have to do with something where I would see myself having a competitive advantage; so something to do with finance or investments."
Following this logic that ESMT should play such an elemental role in founding GTEC and host it on its Berlin campus is obvious. "Entrepreneurial spirit has been intrinsic to ESMT from the beginning. Since foundation in 2002, our mission has been to educate entrepreneurial leaders - whether they enter the corporate or startup world. And, we're a young and ambitious business school, which allows us the flexibility to seize the opportunity in the Berlin startup ecosystem and set up a center like GTEC."
Closeness to academia is one of GTEC's competitive advantages - as similar models, such as the entrepreneurship center at IDC Herzliya in Tel Aviv, have shown. ESMT's international connections also contribute. The other part is Berlin, "When we look at the global map we can see a number of places these days that seem to be the driving force. Silicon Valley, Tel Aviv, Berlin. Berlin is mentioned more and more often, so it's the right space to get involved."
The main players set to benefit from GTEC, through its entrepreneurship education, its GTEC Lab for startups from around the world, and as a physical space and community for cutting-edge meetups in areas such as new energy, agtech, bitcoin, and edtech, are those directly connected to the European-wide potential for innovation and entrepreneurship. ESMT's founding companies, the companies partnered with ESMT to create GTEC, and those from industry and the Mittelstand still to join the ecosystem all have "a strong interest in entrepreneurship because they can drive internal innovation by investing in external startups - direct access to GTEC startups is very efficient." ESMT's students, and those from other Berlin institutions, are increasingly seeing entrepreneurship or working for a startup as a viable career. "GTEC is an ideal platform for them to first observe what it means to be an entrepreneur, and longer-term to create their own businesses via GTEC." Finally, the professors: "We have a number of professors who are active in entrepreneurship. It's good to have that transfer between theory and practice." Above all, Professor Rocholl says, "you can feel how important it is to bring together academia, business, and policy-makers to share their ideas."
This cross-pollination and cross-industry disruption is already in action at GTEC. GTEC's founding partners now have direct access to the nine high-potential startups, representing the broad spectrum of technology innovation across Europe, which have been accepted into the GTEC Lab. Through these startups, and the others coming over the next 12 months (GTEC will host up to 30 by early 2016), GTEC gives established companies early exposure to the ideas that might revolutionize their business. Startups founders benefitting from this free support, office space, and expertise have a far greater chance of finding investors, and, crucially, pilot-partners, corporate partners, distributors, as well as critical expert support in the early days of setting up and growing their businesses.
From state visits by the Norwegian Prime Minister, to 800 guests at the GTEC Opening in July, to articles across major publications, the level of international attention GTEC has attracted is a positive signal. This is just the beginning. As Professor Rocholl concludes, "In the long term, I see GTEC as the central point in active exchange between the various stakeholders - the startups, the students, the professors, the founding companies, the broader society. In doing so, it will create more incentives for others to say, maybe it's a good idea to found my own business - and that business could be the next one to achieve big results, to go global."