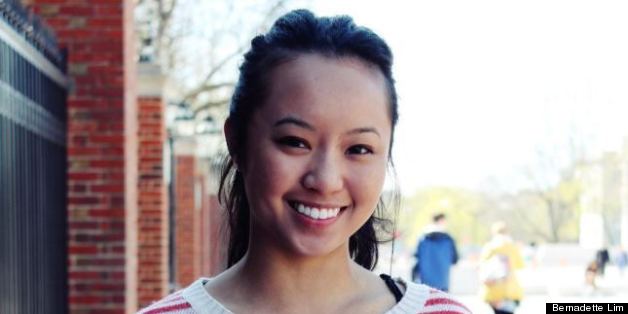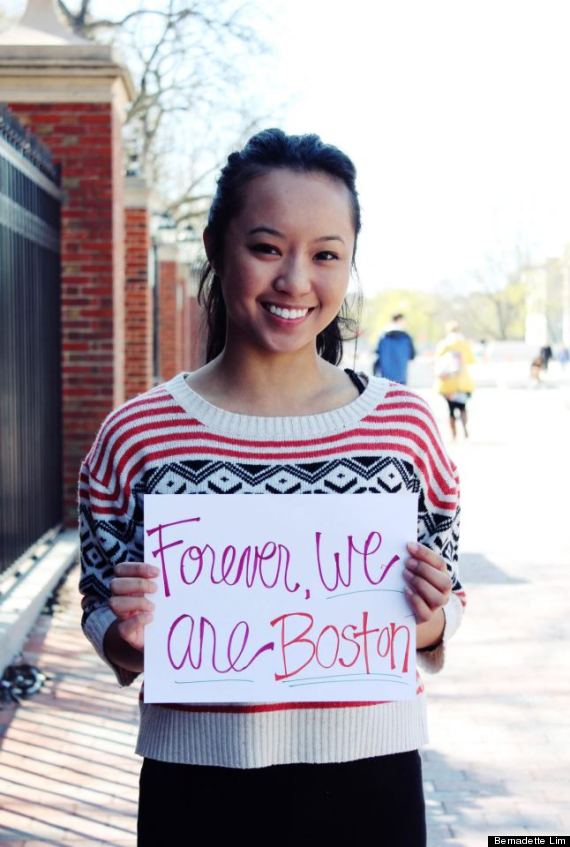 It has been 10 days after the Boston Marathon bombings and a few days since its aftermath shooting. Inevitably, the city's atmosphere is permeated with a mixture of emotions. Among them, many are mournful for the victims and their loved ones. Some are even understandably angry and mystified by the senseless terror that undermined such genuine community joy. Others are fearful of the future and its uncertainty. Above all these emotions, however, is confusion -- a quiet, restless search for answers. The lingering question of "Why?" continues to resonate in our minds. Though Boston is oftentimes poked at for not being "up to par" with other major American metropolises, the tragedies of last week spotlighted Boston as the city at the center of international attention. Similar to the tragedy in Newtown and others in our nation's history, perhaps what was so striking about last week's events was simply how unexpected they were -- and rightfully so. It is difficult to admit how we are all susceptible to the same evil, and even harder to realize that our sheltered mentality can be shattered by the reality of significant acts of terror and violence, no matter how senseless and incomprehensible they may seem.
What I remember most vividly about last week's events is the immediate unified response from the community of Boston and its surrounding cities. Though I wasn't present at any of the occurrences, Harvard was in proximity to both events, located about 30 minutes from the site of the bombings and 10 minutes from the aftermath shooting near MIT. Relying on tweets and e-mails from the Boston Globe, Boston Police, Cambridge Police, and University staff, I and the rest of the student body were encouraged to stay indoors. Campus police heightened security. Public transportation and businesses were closed. Everyone in the city was encouraged to stay home. During Friday's chase in Watertown, the streets of Harvard Square and those in downtown Boston were empty and deserted of activity. Areas normally populated in the downtown area and its surrounding cities were temporary ghost towns. As Boston grieved its tragedies, it was also determined to work together to protect itself from any future harm. Perhaps what made the aftermath investigation so efficient, effective, and safe was the unity employed by the Boston citizens themselves, for the safety of the community was ensured by individuals' adaptability to the citywide emergency shutdown. Bravely facing the terror that had plagued the city, local and national law enforcement officers, fire fighters, emergency medical responders, and local citizen heroes ensured the city's safety, embodying the ultimate definition of public service and human compassion. They are the courageous men and women who protected us from threats and acts of violence many of us are so easily inclined to ignore. Boston is blessed with such genuine valor not only in light of significant tragedy but every single day. By this realization, I, along with many others, am deeply thankful.
After nearly a week has gone by, I've noticed that the ambience of the city is still different. Perhaps it stems from the onset of relatively warm New England spring weather, for after a bitter winter, the general aura around campus uplifts itself in correlation with the disappearing snow and emerging sun. Yet, what is perhaps more influential in this atmosphere shift is the simple collective realization of unity -- that what stems from the city's worst tragedies is an abundant sense of community. Some proudly wear their support with shirts declaring "Boston Stands as One." Many residents have held candlelight vigils and open discussion groups to make sense of how to cope with such catastrophes by seeking comfort and understanding with each other. As part of a citywide public transportation effort, I saw three MBTA buses flashing "BOSTON STRONG" on their LED screens as I was walking along the sidewalks of Cambridge today. There is a university-wide effort in our campus plaza welcoming students, staff, and neighborhood friends to sign six easel boards entitled "Boston Strong" and "Harvard Cares" with encouraging messages and reflections of last week's tragedies. Local businesses are fundraising for the victims for the marathon, and thousands of young people in Boston are initiating efforts both big and small throughout Boston's many college campuses to rally their unified support for the city proudly identified as their home away from home. Amidst these efforts has been a gentle, yet tangible awareness of the commonality that exists amongst all of us here in Boston, a commonality scarred by the afflictions of tragedy and fear, yet determined to heal slowly but surely as we realize that our pain is not and cannot be alleviated alone.
My acquaintance with the city began only less than a year ago when my freshman year began last August. Though I am not a Boston native myself, feelings of sadness continue to profoundly resonate in my heart. My time here may be limited to my undergraduate education, yet my association with and pride for Boston will endure throughout my life, forever tied to the city not by tragedy, but by the community that has welcomed me as its own. Boston's resiliency inspires me and continues to be the light driving out the darkness of tragedies that will always be remembered. As my freshman year soon comes to a close, I cannot imagine going to college near a city other than Boston. I love it here. For even as I solemnly mourn and remember last week's tragedies with the rest of its citizens, the city itself looks to the future and remains strong together. Even in spite of its wounds and afflictions, Boston is able to abundantly and graciously love me in return.
Bernadette is a Boston resident and medicine/health mentee in HuffPost's Girls In STEM Mentorship Program.