Whether you're PRObama, NObama, or still undecided, 52 Reasons to Vote for Obama gives you all the information you need to share with friends, debate with relatives and decide for yourself as we head toward one of the most important elections of our lifetime. I'll post a new reason in random order every Monday through Friday from now 'til the election.
Obama has as president created a new climate in international politics. Multilateral diplomacy has regained a central position, with emphasis on the role that the United Nations and other international institutions can play. Dialogue and negotiations are preferred as instruments for resolving even the most difficult international conflicts. The vision of a world free from nuclear arms has powerfully stimulated disarmament and arms control negotiations. Thanks to Obama's initiative, the USA is now playing a more constructive role in meeting the great climatic challenges the world is confronting. -- The Norwegian Nobel Committee, announcing Obama's 2009 Nobel Peace Prize
Barack Obama received the Nobel Peace Prize less than nine months into his presidency. The committee cited his "extraordinary efforts to strengthen international diplomacy and cooperation between peoples."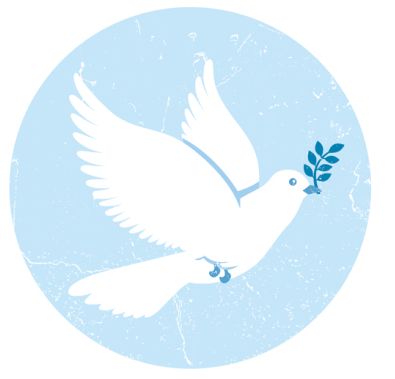 The Nobel Committee recognized that Obama had captured the world's imagination and clearly welcomed his multilateral approach and focus on diplomacy and engagement, a radical departure from the Bush administration's bellicose unilateralism, which alienated many in the international community.
Only two other U.S. presidents have received the award while in office: Theodore Roosevelt in 1906 and Woodrow Wilson in 1919.
Obama donated the $1.4 million award to ten charities. The largest portion went to the Fisher House, which provides housing for families of patients receiving medical care at major military and Department of Veteran Affairs medical centers. Another $200,000 went to the Clinton Bush Haiti Fund. Six charities working to prepare students for higher education and help them pay for college each received $125,000: the American Indian College Fund; the Appalachian Leadership and Education Foundation; College Summit; the Hispanic Scholarship Fund; the Posse Foundation; and the United Negro College Fund. Two charities involved in global development each received $100,000: Africare and the Central Asia Institute.
A Nobel Peace Prize winner in the White House... Now that's something all Americans can be proud of!