Whether you're PRObama, NObama, or still undecided, 52 Reasons to Vote for Obama gives you all the information you need to share with friends, debate with relatives and decide for yourself as we head toward one of the most important elections of our lifetime. I'll post a new reason in random order every Monday through Friday from now 'til the election.
Nearly 80 percent of American families have a credit card, and 44 percent of families carry a balance each month, according to the U.S. Treasury Department. Before Obama took office, Americans had paid an average of nearly $15 billion in penalty fees. Credit card debt has grown by 25 percent in the last decade, with delinquency rates up by more than one-third since 2006.
To protect consumers and combat unfair rate increases and hidden fees, Obama signed the Credit Card Accountability, Responsibility, and Disclosure (CARD) Act shortly after taking office.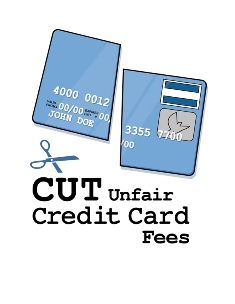 The Benefits:
Bans unfair and retroactive rate increases
Prevents unfair fee traps
Plain sight/plain language disclosures
Protections for students and young people
In just one year, interest-rate hikes on existing accounts fell by more than 87 percent. The amount of late fees paid by consumers dropped by more than half, saving consumers more than $5.5 billion dollars a year. And over-limit fees have been virtually eliminated.
What's in your wallet... a lot more cash!
I encourage you to join in the conversation and share your thoughts on Reason #16 or your own reasons by visiting 52 Reasons to Vote for Obama on Facebook... I'd love to hear from you!
To purchase a copy of 52 Reasons to Vote for Obama, visit Amazon.