Whether you're PRObama, NObama, or still undecided, 52 Reasons to Vote for Obama gives you all the information you need to share with friends, debate with relatives and decide for yourself as we head toward one of the most important elections of our lifetime. I'll post a new reason in random order every Monday through Friday from now 'til the election.
Today, I signed an historic agreement between the United States and Afghanistan that defines a new kind of relationship between our countries -- a future in which Afghans are responsible for the security of their nation, and we build an equal partnership between two sovereign states; a future in which the war ends, and a new chapter begins. -- President Barack Obama, Kabul, Afghanistan, May 1, 2012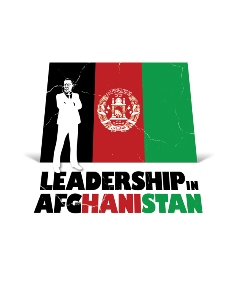 In late 2009, President Barack Obama, after careful consideration, ordered another thirty thousand troops be sent to Afghanistan, bringing the total number serving there to over one hundred thousand. The goal was to deny al Qaeda a safe haven, reverse the Taliban's momentum and prevent it from overthrowing the Afghan government, and strengthen Afghanistan's security forces and government. The move, fiercely debated in Washington, was opposed by many Democrats -- including Vice President Biden -- and a significant portion of the American people.
At the same time, he set a schedule for withdrawal beginning in mid-2011, a promise that he kept when the first troops began leaving in July 2011. A total of ten thousand left by the end of 2011, and an additional thirty-three thousand troops are scheduled to leave in 2012.
On May 1, 2012, President Obama signed an historic strategic partnership agreement with Afghanistan President Hamid Karzai. The legally binding agreement is
... a signal of the United States' long-term commitment to Afghanistan and represents a common vision for the relationship and Afghanistan's future... The agreement includes mutual commitments in the areas of protecting and promoting shared democratic values, advancing long-term security, reinforcing regional security and cooperation, supporting social and economic development and strengthening Afghan institutions and governance.
President Obama made clear that while the United States was not going to abandon Afghanistan when troops are withdrawn in 2014, Afghanistan must take over responsibility for its own security.
With this agreement, the president ensured the continuation and evolution of the American-Afghan relationship even after troops end their combat roles in 2014, and laid the framework for an effective and mutually beneficial long-term relationship between the two countries.
I encourage you to join in the conversation and share your thoughts on Reason #32 or your own reasons by visiting 52 Reasons to Vote for Obama on Facebook... I'd love to hear from you!
To purchase a copy of 52 Reasons to Vote for Obama, visit Amazon.