Whether you're PRObama, NObama, or still undecided, 52 Reasons to Vote for Obama gives you all the information you need to share with friends, debate with relatives and decide for yourself as we head toward one of the most important elections of our lifetime. I'll post a new reason in random order every Monday through Friday from now 'til the election.
Our Nation derives strength from the diversity of its population and from its commitment to equal opportunity for all. We are at our best when we draw on the talents of all parts of our society, and our greatest accomplishments are achieved when diverse perspectives are brought to bear to overcome our greatest challenges. -- Executive Order 13583 -- Establishing a Coordinated Government-Wide Initiative to Promote Diversity and Inclusion in the Federal Workforce, August 18, 2011
Barack Obama is the personification of diversity. Son of a white mother from Kansas and a black father from Kenya, his sister is half Indonesian.
From the president's days as a student at Harvard Law, he has prized the power of inclusion, and he protested for more diversity among the Harvard law faculty.
From the start of his presidency, Obama was determined that his administration should look like America. Out of his twenty-two original cabinet members, only nine were white men.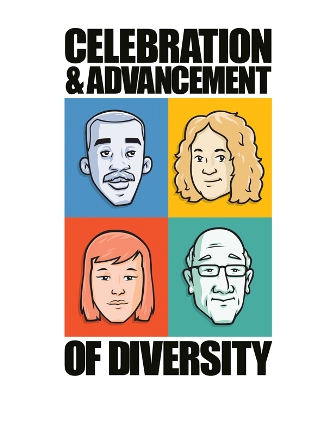 In 2009, the National Journal surveyed 366 of Obama's decision makers, people appointed or nominated to senior positions throughout the executive branch. Excluding forty-nine holdovers from the Bush administration, the Journal discovered that just under half -- 49 percent -- of the Obama team was white.
Barely four months into his presidency, Obama had the opportunity to nominate a Supreme Court justice, and he picked Sonia Sotomayor. She is not only the first Latina Supreme Court justice and third female justice of the nation's highest court, she is also an embodiment of the American dream, much like Obama. Sotomayor grew up in the housing projects of the Bronx. Her parents had moved from Puerto Rico during World War II, and they met and married in New York. Her mother served in the Women's Auxiliary Corps. Her father was a tool and die worker with a third-grade education who died when Sotomayor was nine.
According to the New York Times, of President Obama's confirmed judiciary nominations, nearly half are women (compared to only 23 percent under Bush); 21 percent are black (7 percent under Bush); and 11 percent are Hispanic (9 percent under Bush).
Obama made history again when J. Paul Oetken became the first openly gay man to be confirmed to the federal judiciary. President Obama has presented three other openly gay nominees to the Senate for consideration. "The president wants the federal courts to look like America," said Kathryn Ruemmler, the White House counsel. "He wants people who are coming to court to feel like it's their court as well."
In response to a 2009 Equal Employment Opportunity Commission annual report on the federal workforce that showed that white men held more than 61 percent of the top- or senior-level positions, compared to 29 percent for women, 7 percent for African Americans and 3.6 percent for Latinos, President Obama issued an executive order requiring federal government agencies to develop and institute plans for increasing diversity within the federal labor pool. The president created the Office of Diversity and Inclusion to boost minority participation in the federal government and to "eliminate demographic group imbalances in targeted occupations and improve workforce diversity." Special initiatives have been created targeting specific groups, including Hispanics, African Americans, Asian Americans, American Indians, Women, the LGBT community, people with disabilities, and veterans.
President Obama understands that the strength of our nation comes from the diversity of our people.
I encourage you to join in the conversation and share your thoughts on Reason #34 or your own reasons by visiting 52 Reasons to Vote for Obama on Facebook... I'd love to hear from you!
To purchase a copy of 52 Reasons to Vote for Obama, visit Amazon.