Christmas Eve is finally here, and what have I brought to you from Paris?
I come bearing the star of our brilliant tree Bébé-Marie, the Christmas Monkey.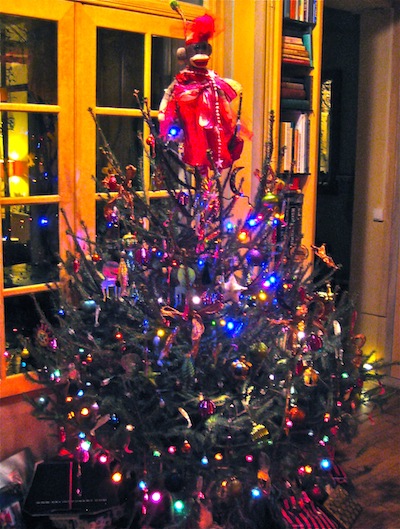 Photo by Beth Arnold
Every year Bébé-Marie crawls out of your liquor cabinet and swings through your trees to shake things up. She likes toe-tapping jazz and Cajun music not to mention a good party, and, oh, how she loves to dance! Bébé-Marie crowns our tree resplendently, overseeing her subjects that include Mexican tin Day of the Dead decorations, sparkly balls, golden bows, and our newest acqusitions, brightly colored (and wiggly) fishing lures. They take on a special glow beneath her skirt.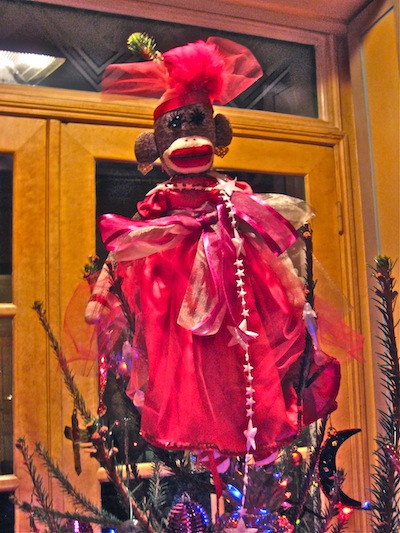 Photo by Beth Arnold
If you're lucky, Bébé-Marie might just swing into your house to liven up your Christmas! To entice her, leave mincemeat cookies and a glass of old rum next to some rocking CDs.
Wishing everyone a Happy Holiday Season filled with peace, love, and joy. Blessings to all. Have a very Joyeux Christmas!
Beth Arnold lives and writes in Paris. To see more of her work, go to www.betharnold.com.