A couple of years ago, I became interested in graphic novels because I have an idea for one. But my time has been short, and it isn't yet written. I would like to say it's coming soon.
Of course, I read comic books growing up. Superman was my favorite. The man of steel, who could save the day when the worst happened. I read Archie with Betty and Veronica--Richie Rich and Batman.
There were others, of course. What were they? I'd like to look at them now. I am sure that my mother, who was a pack-rat, saved them for us, her children, who grew up--while she is now dead, and these comics lost.
Was this interest of mine what drew me to American Widow ? I don't remember, but when I read about 9/11 widow Alissa Torres telling her nonfiction story in the format of a graphic novel I thought it was a brilliant idea.
It also didn't hurt that my mother was a widow at age 41 with three teenagers to raise by herself and that her husband, my father, died in a tragedy, although not so public with so many others killed. It was an accident that killed my father and not an act of terrorism. I am drawn to sorrowful stories since I know my own map of grief so well.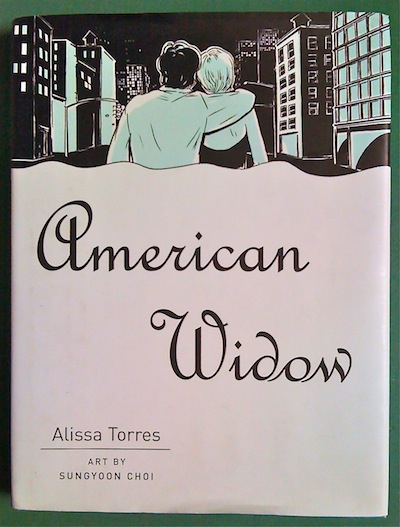 I firmly believe stories want to be expressed by their authors in particular formats. I'm not saying that a book can't be a movie or vice-versa, only that in the beginning storytellers feel and visualize their ideas specifically--as plays, movies, books, short stores, or magazine articles. I got Torres's notion and couldn't wait to see how she executed her most personal story.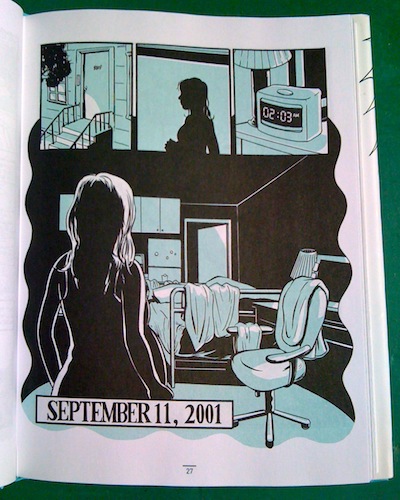 American Widow is heartbreaking, real, and raw. Torres pulls no punches about becoming a 9/11 widow after her husband, Eddie, started work at Cantor Fitzgerald in the World Trade Center one miserable day before the planes hit. The excruciating irony.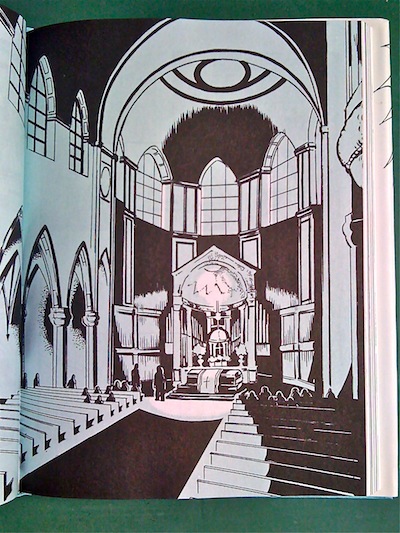 Torres lays out the harsh realities of dealing with such issues as the finding of a body or body parts and funerals with or without them. This is not to mention the awfulness for surviving family members who are paralyzed with grief being forced to deal with the toxic bureaucracy of various aid agencies who are there to "help."
I'm sorry, but there really isn't any excuse for the exceptional torment caused the 9/11 grief-stricken.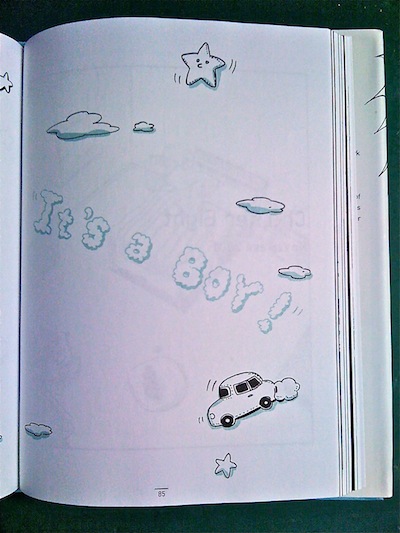 Torres gave birth to her and Eddie's son two months after he died.
This child may not know his father except by photographs and stories, the blood that runs through his veins and bone, and whispering spirits who call his father's name. (Torres herself felt Eddie with her after he had passed on. His spirit lingered with her.)
But this child knows his mother well.
Look for American Widow at your local independent book store--or order it online.
Photos of American Widow by Beth Arnold.
Beth Arnold lives and writes in Paris. To see more of her work, go to www.betharnold.com. This month she's adding a number of new contributing editors who are covering iPhone photography, graphic design, architecture, sound, and more--all in Paris. Check it out!