I can't think of any better place than the Palais Royal to have an exhibition for the ever chic little black dress. And that's just what you'll currently find if you walk down the rue de Montpensier arcade of the former palace of Cardinal Richelieu. You remember the late cardinal. He plays the ultimate villain in Alexandre"s Dumas' The Three Musketeers, which is one of the best action-adventure tales in the history of literature. Not to mention the factual part that Richelieu played in the chronicles of France that Dumas drew upon.
The handsome Palais Royal has quite a story. This is but a taste:
Originally, the palace was the home of Cardinal Richelieu. He hired the architect Jacques Lemercier to design it. It was completed in 1629. During the lifetime of the cardinal, the palace was known as the Palais-Cardinal. Upon his death in 1642, Richelieu bequeathed his lavish residence to the French Crown. After Louis XIII died, it became the home of the Queen Mother, Anne of Austria, her advisor, Cardinal Mazarin, and her young sons, King Louis XIV and Philippe, duc d'Anjou.
Imagine the parties with aristocratic ladies dressed in their own versions of the little black dress over the centuries.
Today the arcades surrounding the Palais's famous garden are lined with brands like Marc Jacobs and Stella McCartney as well as ultimate vintage fashion merchant Didier Ludot.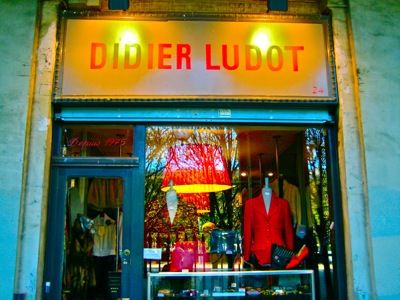 As one walks along the old stones, we cannot help but admire the dresses and their styles. And here are the questions that come to mind:
Which one to choose?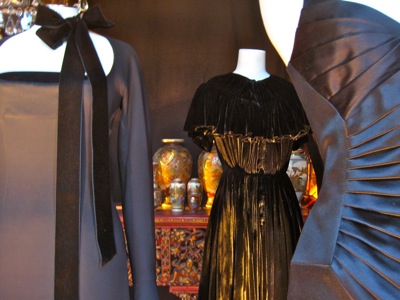 Which one is you?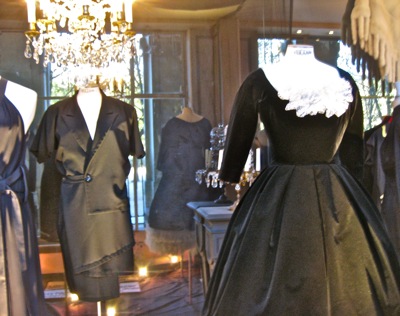 Which era inspires?
Which one transports?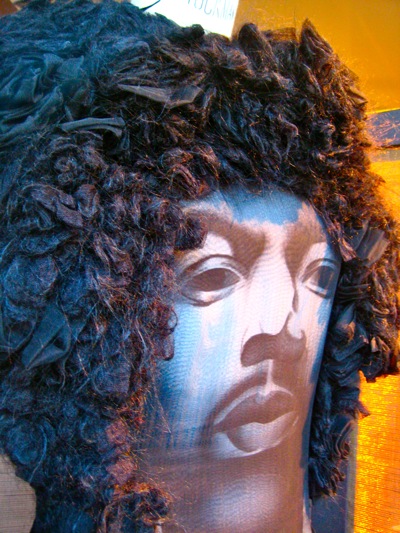 The little black dress wrapped in a simple nut shell: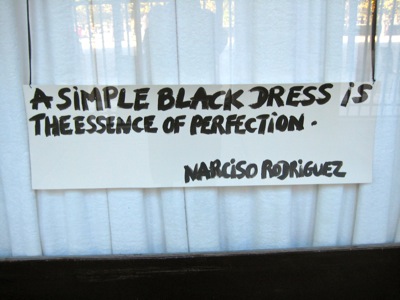 All photos taken by Beth Arnold.
---Beth Arnold in Paris
Beth Arnold lives and writes in Paris. To see more of Beth Arnold's work, go to www. betharnold.com.