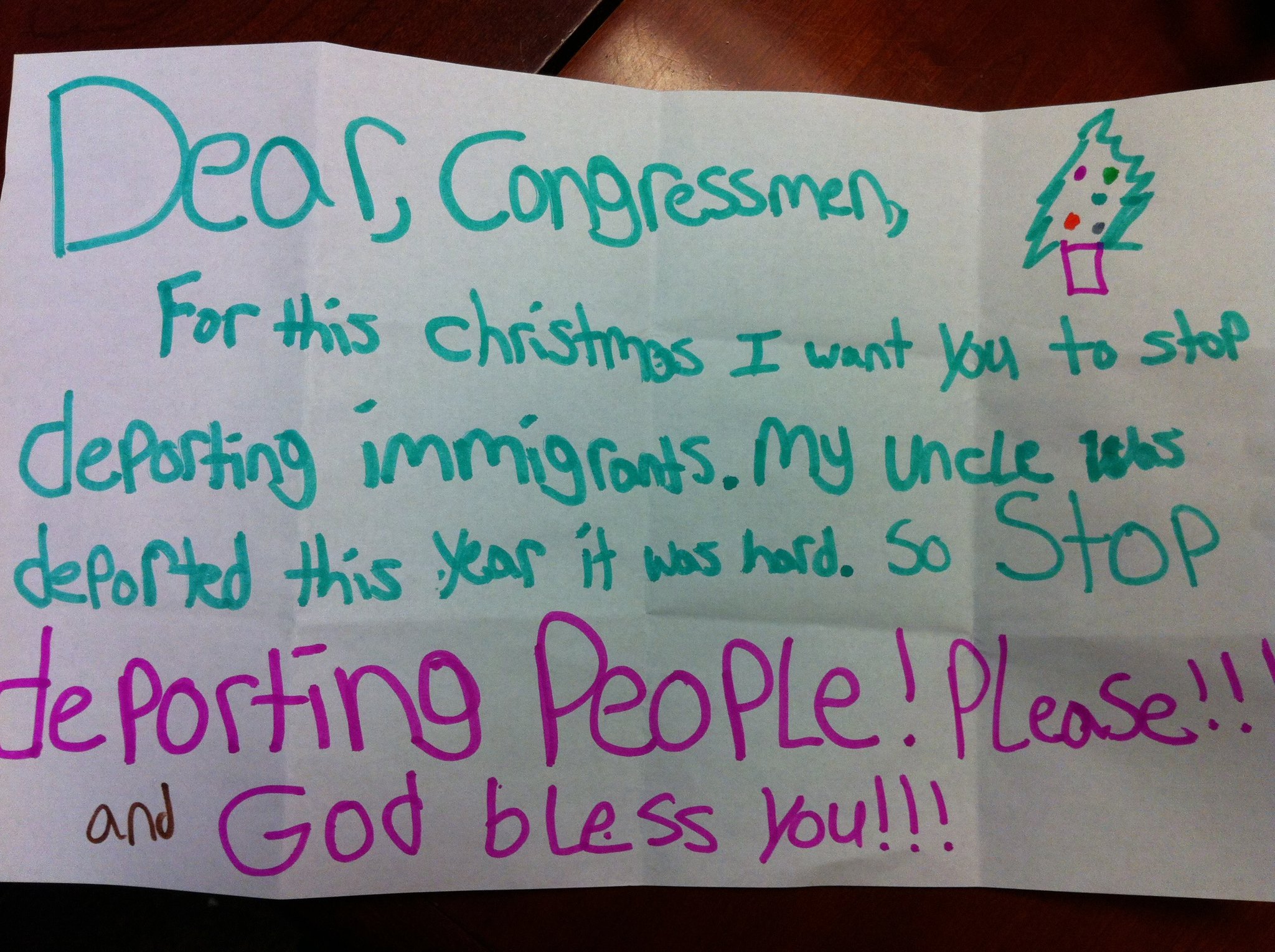 On December 12, dozens of children visited members of Congress to deliver nearly 10,000 letters written by young people from 26 different states. Their message is clear: "Stop deportations so that all of our families can stay together." We Belong Together, a project of the National Domestic Workers Alliance and the National Asian Pacific American Women's Forum coordinated the letter-writing campaign this holiday season.
According to Lisa Moore, a community organizer with the National Domestic Workers Alliance, these letters "show that deportation and family separation have a profoundly negative impact on children's emotional and physical wellbeing." Many of the children writing letters have first-hand experience with the consequences of deportation. Hundreds of thousands of American citizen children have experienced the deportation of a parent. In a six-month period in 2011, the United States deported 46,000 parents of American citizen children. Some of these children stay with friends or family after a parent's deportation, but over 5,000 are in the foster care system.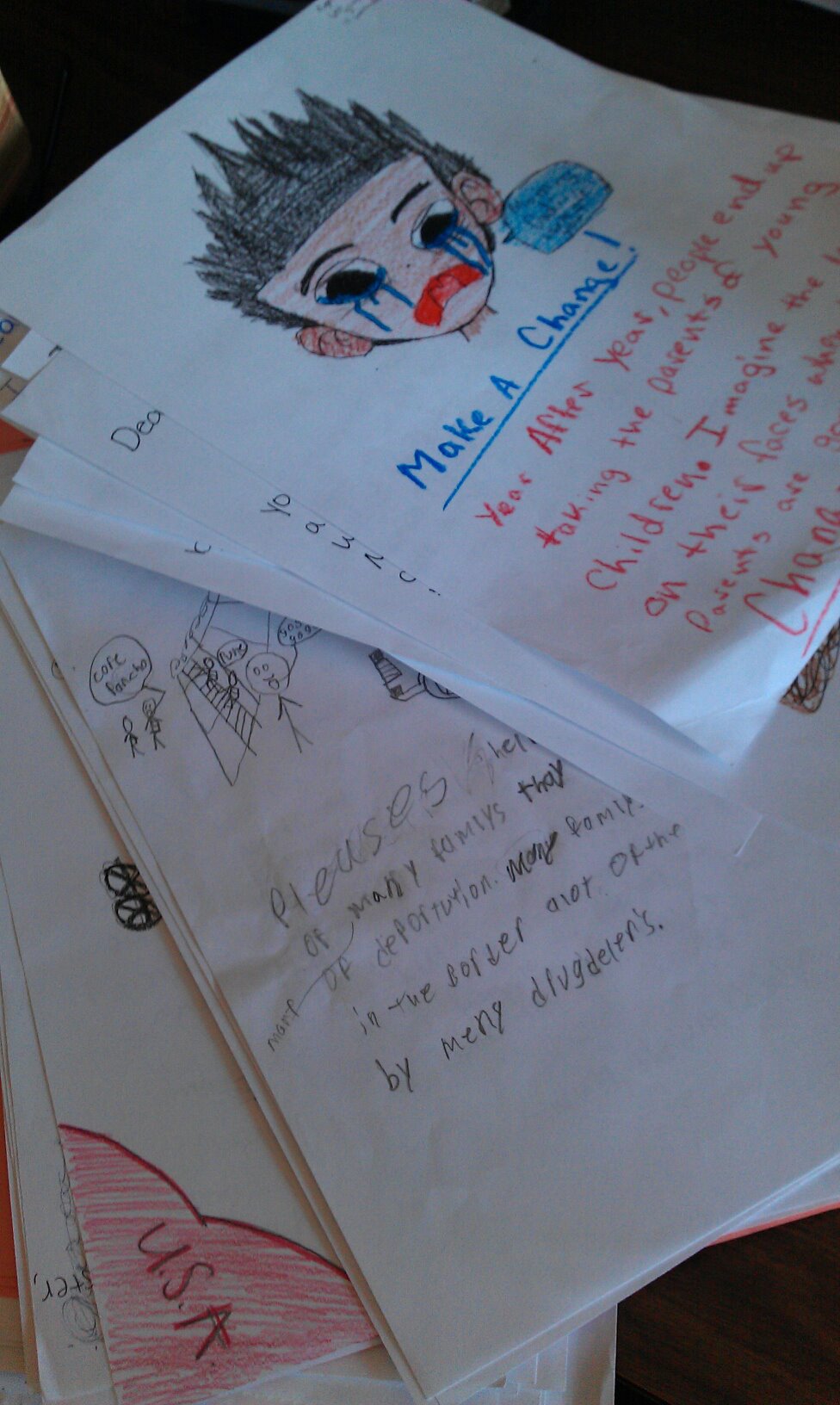 'I Want My Parents Back,' a video produced by San Diego's Media Art Center San Diego's Teen Producers Project, details the experiences of one family separated by deportation. Seventeen-year-old Leslie Munoz explains, "When immigration came to my house, it was like a nightmare because there was more than 50 officers inside my house." Her nine-year-old sister recalls, "I didn't stop crying that day. My heart was like destroyed in two because I didn't even have my parents with me, they're not there."
According to We Belong Together, "Children whose families have been separated as a result of deportation and immigrant detentions often face financial hardship, emotional and behavioral problems, deep declines in educational performance, and negative health outcomes."
The letters were delivered to Congressional representatives just in time for the holiday season, when members of Congress are likely to be particularly receptive to the importance of family unity. According to one child, "Every little letter counts towards the big picture, no matter how small you might feel."
For more information about deportation and its impact on children and families, visit our website at www.lifeafterdeportation.org.