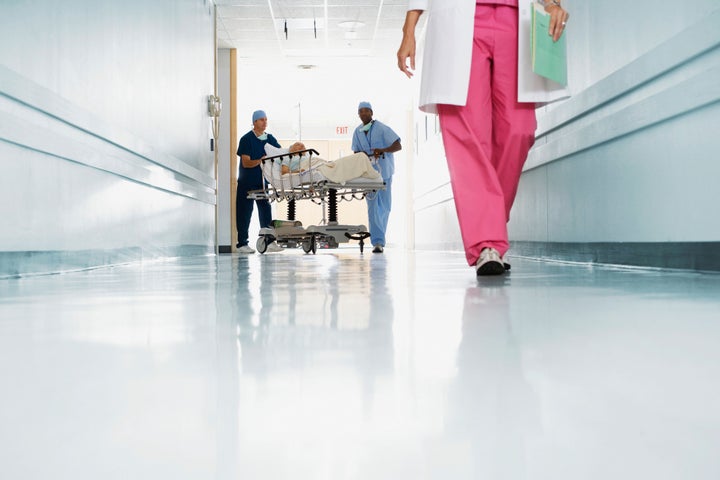 I'm doing pretty well now, but just a year ago, I wasn't. I was deep into treatment for Stage IV Lymphoma and my immune system had gone on strike, and I wrote this for my cancer blog.
This weekend was really transformative for me. For the first time so far, I really understand in my heart that I have cancer.
I keep feeling like I am a ghost in my own life, watching over the friends and family around me, but not being. I have done my best to get in touch with the reality of it, but it just takes time.
Until now, I've just been dealing with a bunch of weird and awful shit, but it hasn't been cancer. Cancer is devastating. Cancer controls things. Cancer can kill your ass. I haven't had cancer until this weekend.
Let's go back more than a decade for a bit, because that's when this weekend started.
I was living in St. Louis, I had been a bit of a lost young soul for a while, if not forever. I met my first love, Billy, and together we learned how to be adults through lots of trial and error, a hundred-year-old home, and the kind of good luck that is bestowed upon middle class white people. Part of that good luck involved the stars aligning to introduce us to some of the most amazing people. There were 10 to 12 of us who spent many nights a week hosting casual hangouts at our houses. We were so damn young, though we didn't really know that, like all young people. This gang was more than just a group of kids hanging out. Those folks taught me how to have adult friendships, intimate and important friendships that are meant to last forever.
We live all over the globe now. Billy and I both have different partners and have traveled a long way to make it back to being friends and luckily only live a few hours apart.
This group of people all came to DC this weekend. I have been looking forward to it for months. Looking forward to it has flooded me with old memories, reminded me of the people I have met through all of them, and made me appreciate the person I have become because this group of people.
All I needed to do to enjoy this weekend was stay out of the hospital. I tried to do everything right to make sure that didn't happen, I have had multiple conversations with my oncologist about how we could control this thing and make sure I didn't end up in the hospital for these important two days. Just two days. Just two fucking days.
But I am not in control. My oncologist is not in control. Cancer controls my schedule. No one else. And cancer decided to fucking remind me that these days are not mine to plan. These days are only mine to appreciate and take the most pleasure and joy from as possible.
Luckily for me, I have the most incredible partner on the planet. She snapped into organizer mode and set to planning the most incredible party that a room a hospital room has ever seen. We rearranged furniture to make room for a group of 11 people, we got a ton of Thai food delivered, and someone brought champagne. We hung out for about five hours and laughed and caught up. It was really fun. I felt lucky -- lucky to be alive, lucky to have them back together. They all left and continued to party by a bonfire at my house.
A couple of other friends came up to the hospital to visit with me, but I wasn't a very good host. I needed to just break down. Ghost time was over. I was feeling reality in a serious way. When they left, I lost it. The tears finally came after all of these months. I cried in my hospital bed for five or six hours. Don't go feeling sorry for me. It needed to happen. I'm not even going to lie to you people, I was feeling so damn sorry for myself. I was being dealt the worst blow, so far, from cancer. That party, that bonfire, and that gathering of friends on that night will never happen again. Fucking cancer robbed me of that and it fucking hurt so goddamn bad. It still does. It might always.