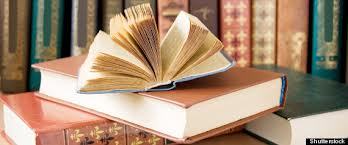 This summer, women from all over the country came together in New Orleans to frolic through their femininity at the annual FestiGals. From frivolity like the Stiletto Stroll in the French Quarter to more serious political topics like equal pay for women to business tips on how to dress for success, hundreds of women spent three days celebrating their womanly wiles. And where women are gathered, it is no surprise that Hillary Rodham Clinton is in the room-at least figuratively. In fact, she played prominently in FestiGals' kick off breakfast whose keynote speaker was Amie Parnes, the White House correspondent who recently released her co-authored book HRC about the former first lady and would be candidate for the 2016 presidential election.
While the audience sat attentively expecting Parnes to wax fluently about the politics of Hillary, they were in for a surprise. Instead, they listened to seven lessons in life -- the values and beliefs of Hillary behind the political mask. So whether you are a Hillary fan or not, the lessons Parnes outlined are worth considering for our own lives and businesses. While Parnes illustrated each of these creeds with examples from the world of HRC, you will have to read the book for those. Instead, I would like to offer alternative examples from my own world.
1. Be gracious in defeat.
Pitching new accounts and making new business presentations is a way of life for an ad agency. Mad Men fans have seen this work in action -- countless hours of planning, free ideas and rehearsal after rehearsal. So it is more than disappointing when you don't win the business. It is easy to be gracious when you win; it takes a lot more gumption to rise to the occasion in defeat. But when you do, you will become memorable, and being memorable, especially when you have lost, is admirable. Think quarterback Peyton Manning and his Super Bowl defeat in 2014.
2. Bloom what you've planted.
In this excerpt from 1 Corinthians, God challenges us to make the most of every job we have over the course of our life time. Yes, it is fine to change jobs and professions but be mindful that any morally legitimate job can fulfill God's calling. The lesson here? Don't make finding your life's work into your life's work.
3. Kill them with kindness.
Let's face it, we all have our least favorite people, maybe even enemies. When you find yourself with an opportunity to be the bigger person, do it. If it's a business venture that is a perfect fit for the both of you, consider an unexpected partnership. Like her on Facebook; remember her birthday. Congratulate her on an award. Not only will the action be self-satisfying, but who knows, you may bring that person around, converting her from an adversary to an advocate.
4. Have a sense of humor.
I have this one particular friend, Brian, who always makes me laugh. Whenever I am down and out, I know I can pick up the phone and end up with a smile. We all need friends whom we can count on to make us laugh. And don't forget to laugh at yourself. A close family member has the beginning stages of Alzheimer's. When she repeats things or forgets thing, she lovingly makes a joke out of her forgetfulness and puts everyone at ease. I am always touched when she does this. Laughter is the best medicine.
5. Don't be afraid to take ownership.
When a mistake happens, own up and apologize. And more importantly, when an employee makes a mistake, as a manager or owner, acknowledge your responsibility and support the employee publicly. Look at the PR nightmare BP encountered when it did not readily admit its role in the Deepwater Horizon oil spill and delayed making an apology.
6. Loyalty matters.
Just as you will never forget those who hurt you, more importantly, you will never forget those who stood by you. Years ago I went through a heart wrenching and very public family crisis, when factions formed and sides chosen. I will never ever forget those friends who rallied behind me and were steadfast in their support, without question. It is said that you can count your true friends on one hand. This is never more true than in times of crisis. These friends, who personify loyalty, continue to be my "go to" team.
7. Never ever wallow.
The Chinese word for crisis is opportunity. When God closes one door, he opens another. There has been much written about sucking it up and moving on. We all mourn loss and tragedy, hardships and setbacks in our own way. Yes, mourning is critical to healing. But then it is time to move on.
And for lagniappe -- meaning "something extra" for New Orleanians -- here are three more from my own world worth mentioning:
8. Build on your relationships.
My passion is putting people and ideas together, and I attribute much of the success of my business to my affinity for building relationships. Today I get business referrals from people I met 30 or more years ago. It's a good example of six degrees of separation à la Kevin Bacon; for relationship aficionados, it is more like two degrees. Build relationships with kindness and respect and you will reap countless rewards.
9. Asking for help is a sign of strength, not weakness.
When I had cancer, I quickly realized I did not have the fortitude to handle the treatment, hospital stays, endless appointments, side effects and my regular job by myself. As a "by the book" Type A, I always prided myself on being self-sufficient. But in this case, to survive, I had to overcome my pride of independence and ask for help. In doing so, I learned rather quickly that by asking for help, one is actually giving the other person a gift, a compliment. Asking for help continues to be one of the hardest but most important things I do.
10. Embrace being a woman.
I remember as a young professional listening to a male judge tell my friend, a newly minted attorney, that she should embrace her femininity and try not to look and act like a man. Rather, use the characteristics typical of a woman to her advantage, and she would set herself apart. Traits such as cooperation, teamwork, coalition building and compromise would get her far. Sheryl Sandberg speaks eloquently to this concept in her bestseller Lean In.
While it is usually inspiring to contemplate lists such as Amie Parnes's "Hillary Lessons," these can also serve as a beacon to you to develop your own life and business inventory. I encourage you to write down your own beliefs, share them with your staff, prioritize them, and incorporate them in how you approach situations each and every day.
This blogger graduated from Goldman Sachs' 10,000 Small Businesses program. Goldman Sachs is a partner of the What Is Working: Small Businesses section.