This story has been updated since its original publication.
For people interested in donating to Ketura, go to the official Shands Children's Hospital page. Under "Donation Designation," select "Other" and write in "Ketura Malvoisin."
---------------------
WARNING: This article contains very graphic images.
(This piece has been written along with Mohammad al-Kassim)
While shooting for a story in Haiti, we came across a 16 year-old girl called Ketura Malvoisin who is suffering from a tumor in her upper jaw. We had never seen anything like this before. Breaking her teeth, the cancerous tumor had come out through her mouth like a big blob of jello coated with saliva.
This makes it difficult for her to breath, and eating is out of the question. Drinking water is possible only through the small holes in the big tumor. She has lost about 50 pounds. If not treated quickly, she will die from starvation and dehydration.
Ketura is not an earthquake victim. The cancerous tumor has been growing for the past six months. There is no treatment for her in Haiti. The patient needs to be cured in the United States.
The doctors here said that the limited evacuation of patients was only for earthquake victims. This means finding a hospital that will take her in, and a private funder who can pay for her treatment that will cost between 100,000 dollars to 200,000 dollars.
Right now, she can do nothing but squat in one of the several dirty tents in a squalid displacement camp because her house has been destroyed in the quake. Ketura has not been able to sleep on her back for months because she will die of suffocation.
She can only sit and spit non-stop into a plastic bowl. Occasionally, the teenager bursts into tears and hides her tumor with a white handkerchief.
We took her X-rays to the medical center set up by Miami University near the Port-au-Prince airport. The first reaction was that the patient could not be helped because she was not an earthquake victim nor could she be taken to the U.S.
But, the horrific photographs compelled doctors to look into the matter. A 12-year veteran doctor from the University of Nebraska in Omaha, Alan Richards came back to the camp to look at her. We were driven by the Indian peacekeepers who were very helpful in facilitating her movement.
Richards looked at her and decided to bring her to the camp where she could get some basic treatment to relive her suffering and also to feed her intravenously.
Here is what Richards said....
It looks like a malignant tumor. There are several possibilities as to what kind of tumor ... depending on what kind of tumor it is she would have to be treated with surgery, or chemotherapy, or radiation therapy or a combination of them. Unfortunately, those facilities are not really available here ... her only hope is to get to a tertiary care center in the United States.

If she doesn't get the treatment, I am certain she will die.
Richards noted that he had never seen a tumor of this size. The last update in the evening was that her information had been sent out scores of hospitals in the U.S. and the doctors in Haiti were waiting for replies.
Ketura has a baby daughter.

Update on Ketura
Before leaving Haiti, we asked the doctors for an update on Ketura.
They said she was "possibly" going to be accepted at the University of Florida, Shands hospital.
The doctors at the Shands hospital have accepted her case but lawyers are still working it out. She might still need a donor. The chances that she will leave with her mother on Thursday are good but not confirmed.
UPDATE- Ketura leaves for the U.S. on Thursday
Ketura and her mother Marie Louis are leaving Port-au-Prince Thursday afternoon and arriving at Fort Lauderdale in the evening, according to physician assistant in Haiti, Mary Showstark. She will be transported from FLL to the University of Florida hospital where they are getting a bed ready for her.
We are trying to establish with the hospital authorities how people can help. Will update as soon as they can tell us something.
UPDATE
It's confirmed that Ketura will be coming to the University of Florida hospital. The hospital said that there were privacy issues especially concerning minors that needed to be taken care of....and that "this stage" was too "premature" to release information. However, details on how people can help will possibly be released in the next few days.
A doctor who is looking at the case said that "proceeds from charitable benefactors will be going to Shands Hospital to help with some of the costs that are anticipated in the medical, surgical, and social aspects of Ketura's care."
UPDATE 2/19/10
Ketura has arrived safely at the Shands hospital in Florida in good condition. "She is getting settled in and we will begin her workup," said Dr. Kian Karimi.
For people interested in donating to her cause, go to the official Shands Children's Hospital page. Under "Donation Designation," select "Other" and write in "Ketura Malvoisin."

WARNING: THESE IMAGES ARE GRAPHIC.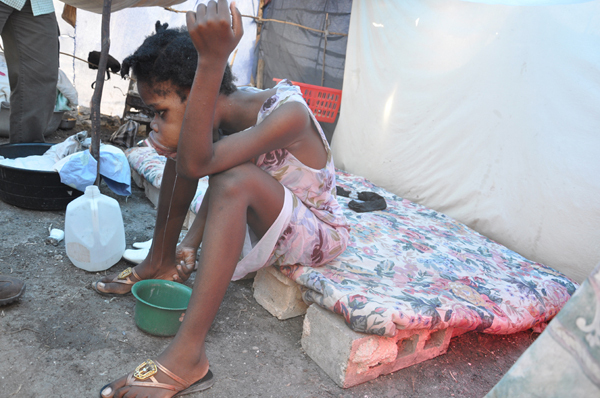 Ketura in her tent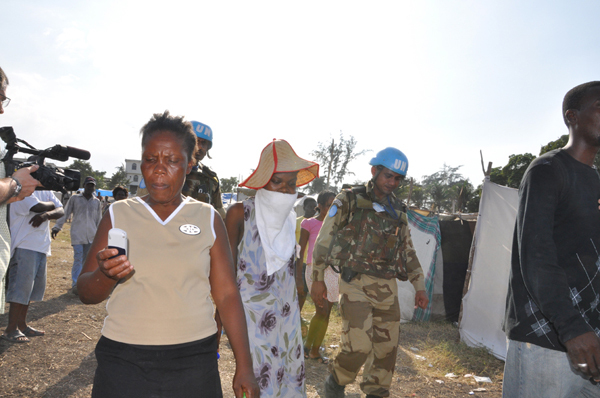 Ketura on her way to the Miami U medical camp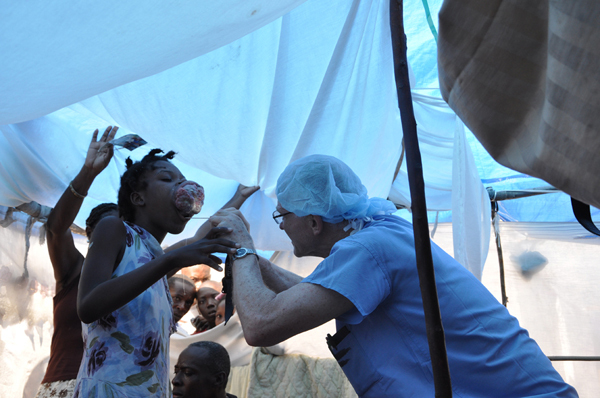 Ketura with a doctor in her tent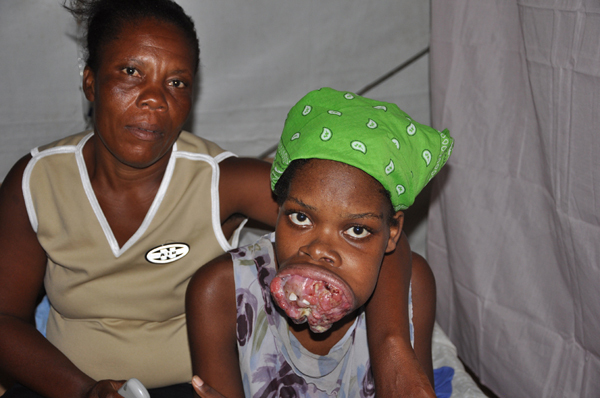 Ketura with her mother in the Miami U medical camp