After much contemplation I am ready to concede.
You were right, William. The whole damn world is a stage.
I might also be willing to see it as a film or a show.
but it certainly is a performance of some kind.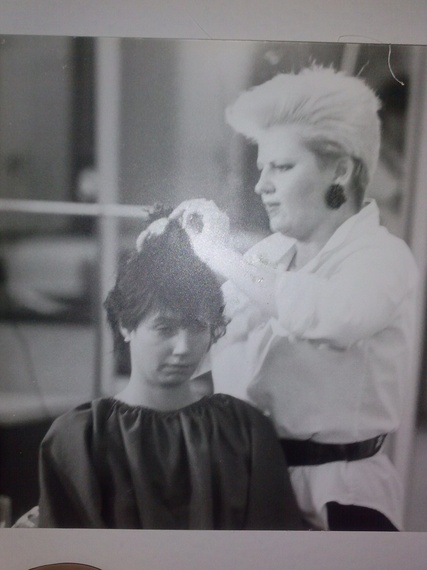 My role is that of a lowly hair stylist.
I just don't have the heart to let anyone strut in the throes of a bad hair day.
My part in this grand play is humble, but it is important. As a stylist you can be sure that I also take your part very seriously, along with your length and color.
I am sure that even the great players, like Michelle, Hillary, and Arianna agree with me on this. No one wants to make an entrance that makes everyone scramble for the exit.
I thoroughly enjoyed the World Cup in Brazil this year. I cheered lustily along with my German friends.
We celebrated together in style in Berlin. But I must confess right here that I don't know a thing about the game, except that those guys have great thighs and an amazing array of hair styles.
All of them made me tingle, from the basic Mohawk to the sculpted carvings to the long wavy locks that made me think of Fabio.
My Teutonic traveling companion Dylan Watts shared my special pleasure. He doesn't have a whole lot of hair on top, but he more than makes up for it by sporting a glorious beard. With his wild, untamed eyes and bushy face he resembles a blend of a wild sage and Santa Claus. And he has the wisdom and generosity to play both.
Give me a head with hair, just like the old Broadway song says.
For those with less, my firmed Laura Free is traveling to Europe this fall, carrying the gift of hairpieces for vain men -- as if there were any other kind.
I love my life and I love my humble role in this great theater of life.
And if you need a new look or a new way to make people look, i would love to chat with you on SKYPE so that we could both see what we are talking about.
Have a good (hair) day... BeverlyD