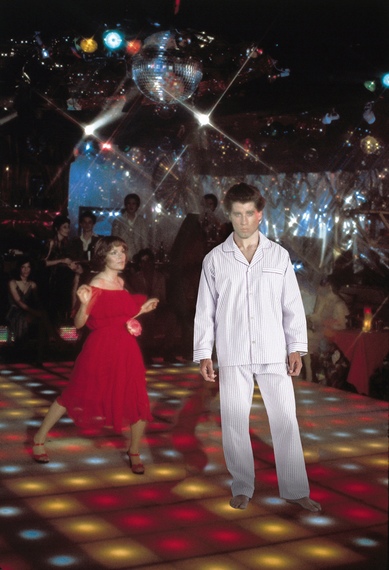 It's Saturday night, and I just put on my new favorite knit sock-slipper hybrid.
Hibernation season is upon us. Some will embrace the cold weather; other people will shun it, pretend like it doesn't exist, and continue to wear short tight dresses clubbing despite the continuously dropping temperature.
As a relatively young human being (22), I have a tendency to force myself out on the town Friday and Saturday nights. The reality is though, I am ashamed, embarrassed, and mostly confused as to why I prefer to couch-coast rather than club-hop. Throw in a good coming-of-age book with an assortment of chocolate, and that's it, I'm sold. This is what my shrink would call a "post-college identity crisis," but that's another story.
What is the downside, you might ask, of not going out? FOMO (fear of missing out)! By not going out to a club, am I missing out on meeting new friends, making new memories, and having crazy stories to tell at dinner parties? Maybe. But, the point is that I have learned how to counteract and distract myself from this fear.
As someone who primarily works out to wear my new soul cycle gear, it's safe to say my favorite new articles of clothing influence my plans. Seeing as most of my evening ensembles don't really match with wind, rain, or snow, that gives me extra incentive to stay home at night. I like to think this is true for most people, but my various social feeds inform me otherwise. This season though, instead of dresses and "going out tops" I'm splurging on loungewear and sleepwear. In the hopes of lessening weekend FOMO, staying warm and comfortable while looking effortlessly cool, my favorite staying-in outfits are as follows: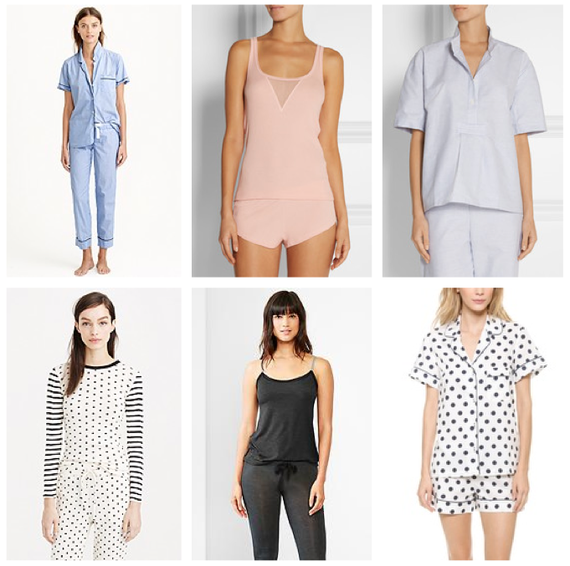 Descending from left to right: J.Crew, Skin, The Sleep Shirt, Edith A. Miller for J.Crew, Gap, Three J NYC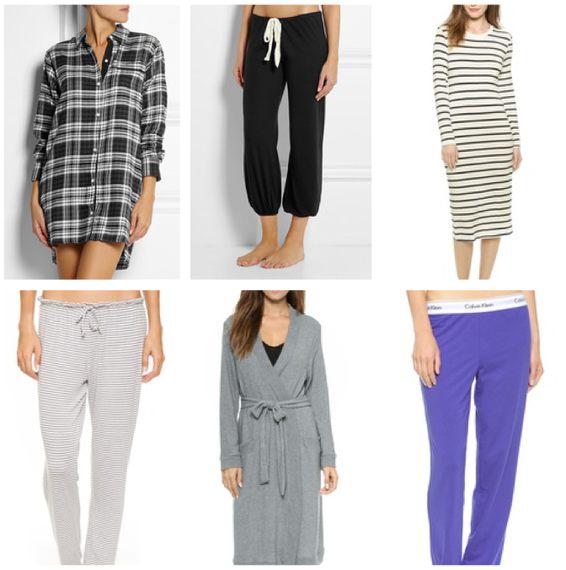 Descending from left to right: DKNY, Eberjey, PJ Luxe, Eberjey, Eberjey, Calvin Klein