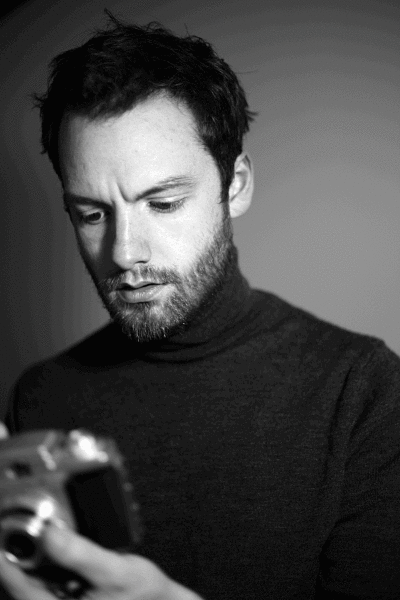 For the past three months, Jonathan Pryce has been on a hunt. His target: men with beards.
Pryce, a photographer and men's style blogger, scurried through the many neighborhoods where London's stylish stroll -- from Covent Garden to Soho, moving towards Piccadilly and then to Carnaby Street. Day 96 of his 100-day mission to photograph bearded men on London's streets had little to offer.
"We just missed a man," Pryce said as he tried to capture a shot on his Canon 5D Mark II. Even before the prompt photographer could approach the man, the bearded target disappeared in the Piccadilly crowd. Meanwhile, Pryce spotted other men with facial hair but they didn't fit the bill. He was looking for what he called "the highest quality of beards" -- thick, consistent color, well-groomed and with distinct character.
Since July 21, Pryce devoted certain hours of his day to documenting the beard culture, which he labels "a developing trend," in the British capital. His daily discoveries end up on his blog, also the home of his project, 100 Beards, 100 Days.
On November 1, the collection of beards will shift from his blog to a book that encapsulates the 100 days of work.
"I wanted to capture the explosion of beards before it becomes saturated," Pryce explained the reason behind his project.
The Scottish photographer, who is in his mid-20s, was fascinated by the beard culture in Paris during his six-month stay and frequent visits to the French capital. When he moved to London in March, he thought of exploring the very trend in the city which is now home.
Whereas Pryce has become a part of the bearded community to submerse himself into his project, every bearded man in his blog has a personal story that constructs their bearded persona.
Bruce Pask, men's fashion director at T: The New York Times Style Magazine, grew a beard -- and has had one since -- during his vacation in Maine; he wanted to blend in with the locals.
"It wasn't any kind of preconceived aesthetic shift," said Pask, one of Pryce's 100 subjects; he was photographed at Green Park during his London visit.
When Pask started growing a beard in 1999, facial hair "wasn't the part of the aesthetic norm" for men. While the trend peaked during the '70s, the decades that followed were devoid of facial hair.
In the recent years, however, Prince William and celebrities like David Beckham, Richard Branson and Gary Barlow, currently judging the UK X Factor, have added prominence to the facial fad in Britain, and actors including Brad Pitt, Ryan Gosling and Jeremy Piven have made bearded statements across the pond.
Though the trend is more visible on celebrities, Pask pointed out that the "aesthetic shift starts on the street."
On London's streets, Pryce was documenting the very trend -- from the East End to the sophisticated Savile Row, hipsters to high-profile people, young lads to middle-aged and elderly men, beards have not only become a symbol of masculinity, but also a representation of individual expression and elegance.
Some of his best shots that log the changing trend are of Julien in Stoney Street, where his bald head is a stark but striking contrast to his thick beard; Roy, an elderly gentleman photographed at Cecil Court whose grey streaked beard instantly tells an aging story; Tom, a young man whose beard complements and coherently accessorizes his hipster style; and Gregory at Old Street, sitting with his red, mid-length beard, which is above and beyond a mere declaration of being a man with style.
While street style photography, which Pryce has been exploring for five years, focuses more on clothes, beards, according to the master, "intertwine with a man's personality."
"It's one of the most authentic versions of being a man with style," he said. "I wanted each photo to represent a side of the man."
While a black-and-white self-portrait of a bearded Pryce, also the 100th photo of his project, depicts his identity as a photographer, there are other sides to him. Pryce is a digital consultant, men's fashion blogger and also a lecturer at London College of Fashion, where he teaches social media for fashion.
During Social Media Week London in September, he talked about infusing fashion and social media. In two of the events, ironically, he was sitting between two other bearded men in the panel.
Pryce always had panache for style. As a teen, he was already setting trends. He dyed his hair "every possible color" and wore clothes his sister, Laura Kidd, altered for him.
But no one understood his style, especially not the black denim Kidd cut the side seams to add black and white pinstripes, inserting them down the sides to make the trousers flare.
Though the siblings stuck out for their style and were often ridiculed, Kidd said they never meant to rebel.
"To conform was not an option for us," she said.
Pryce, who spent his early years between the small town of Kilmacolm, Houston and Glasgow in Scotland, nurtured an interest in photography from his mother's collection of photographs. But it was the year spent at Saint Peter's College in New Jersey and then at the Fashion Institute of Technology in New York that helped shape his photography career.
Ultimately, it was the issues of Vogue magazine he borrowed from his high school teacher that incited young Pryce's passion for fashion and photography.
And in the booming league of fashion bloggers and street style photographers, Julian Martin Schott, Pryce's first subject as a street style photographer, said the hairy project comes across as "quite clever for a street style photographer."
In 2007 Pryce photographed Schott, now the assistant to Christophe Lemaire at Hermès, as a fashion student in Paris. For 100 Beards, Schott, who has turned out to be one of Pryce's good friends, is spotted with his well-trimmed beard at Great Queen Street.
The best part of being a street style photographer, according to Pryce, is meeting, interacting and, also, befriending strangers.
At Upper St. Martins Lane, his eyes suddenly noticed the 69-year-old man. Neatly layered in his blue, patterned shirt, blazer and an overcoat with his hat, bow tie and black-and-white Oxfords popping out, Pryce promptly approached George Skeggs and introduced himself -- an essential part of street style photography etiquette. In those five minutes, from taking his photos to an informal chat about their careers and exchanging contacts, Pryce established a "mini-relationship."
He had made a similar connection with the New York Times's photographer Bill Cunningham at a metro station in Paris, where they briefly talked about their passion.
"He [Bill] is incredible at capturing a moment and seeing a trend on the streets," Pryce said of one of his inspirations, the other being Scott Schuman of the street style blog The Sartorialist.
With his beard project, Pryce has been commended for doing just that, and for also adding a new perspective to street style photography. It was, however, a draining process -- five to 15 minutes of framing his subjects led to countless hours of filtering, yet leaving the photographer indecisive. This is when he would seek his sister's help.
"I looked for a connection in the photos -- the feel, atmosphere, composition... something to draw you in," said Kidd, who likes men with facial hair; their father grew a beard during vacations, and her husband has always sported facial hair.
From a professional perspective, Pask from T Magazine described Pryce as "utterly clever" for articulating the aesthetic of the current era. The 100 beards, according to Pask, are well-composed, well-conceived and focused.
But it is not just the project that is focused; Pryce himself is persistent. He has come a long way: from the teenager who flipped Vogue magazine to being featured on the magazine's website and from admiring his mother's photo collection to winning this year's best fashion photographer at the Scottish Fashion Awards.
"I knew I wanted to do it all one day," Pryce said. "I didn't even know how to do it. But I did."
Now that he has completed one of his major projects, his family and friends are keen to know about his next endeavour.
But for now, it is enough to wonder whether Pryce will remain friendly towards his facial hair and let it grow.
Photo Courtesy: Jonathan Pryce