When you're feeling under the weather, and with the weather supposedly changing from winter to spring, that's likely, there's nothing like home-cooked food for rapid improvement. Garlic and Chicken Soup will easily nurse you back to health, and Rice Pudding Cereal will deliver you into the comfort of your mother's kitchen-at least Cara's mother's kitchen. When you're nearly back on your feet, invest twelve hours of couch time watching your no-knead bread rise, then eat it toasted with butter or butter and cinnamon sugar. Last but not least, to celebrate your return (or near return) to health, feast on nourishing, soul-feeding Mac and Cheese.
--Cara and Phoebe of Big Girls, Small Kitchen
**Recipes**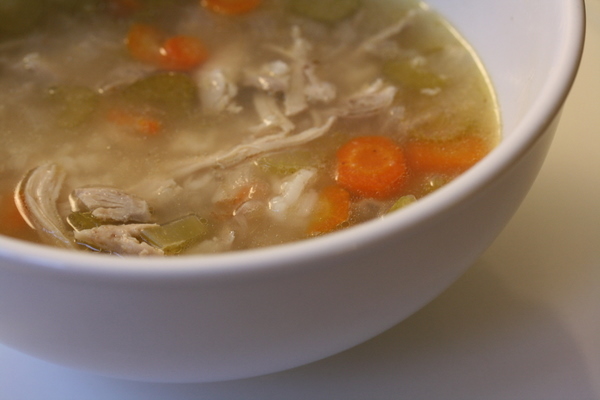 1. Small Kitchen Chicken Soup. This soup uses the "brown and then boil" method of stock making, which makes it quick, easy, and perfect for small kitchens.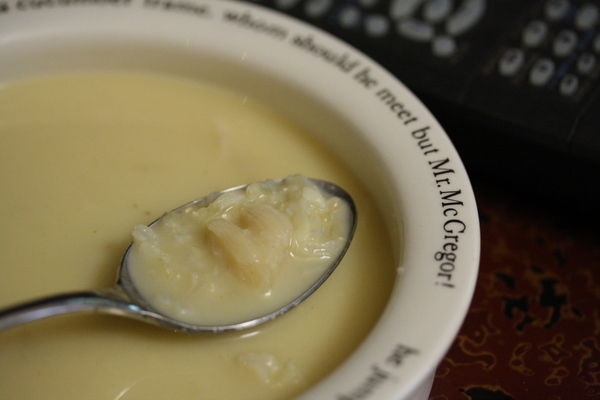 2. Garlic Soup. This cure-all soup uses a whole head of garlic, which is known for its power help you bounce back from illness. It's like a bowl of your mom's chicken soup with superpowers.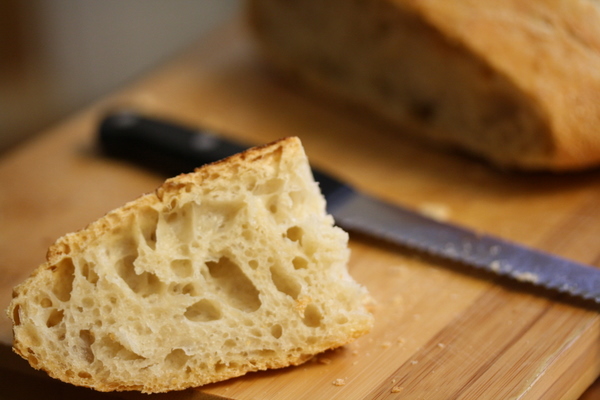 3. No-Knead Bread, Toasted, Buttered, and Sprinkled with Cinnamon Sugar. Okay, this might not have any nutritional value whatsoever, but it sure does raise morale when you are stuck at home with the sniffles.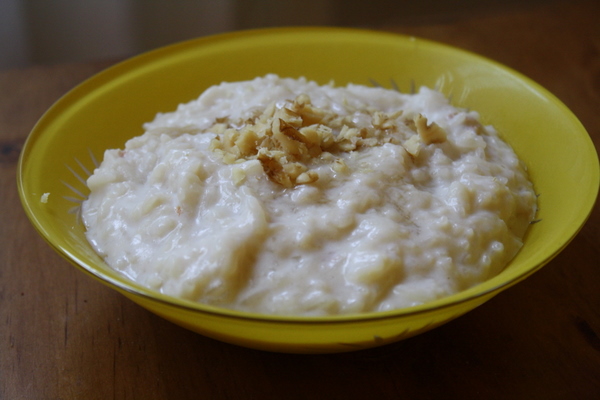 4. Rice Pudding Cereal. If you have an upset stomach, or the flu, rice is one of the best things to eat (and sure tastes better than charred toast). It goes down even easier when made into an oatmeal-esque cereal that still tastes a little bit like dessert.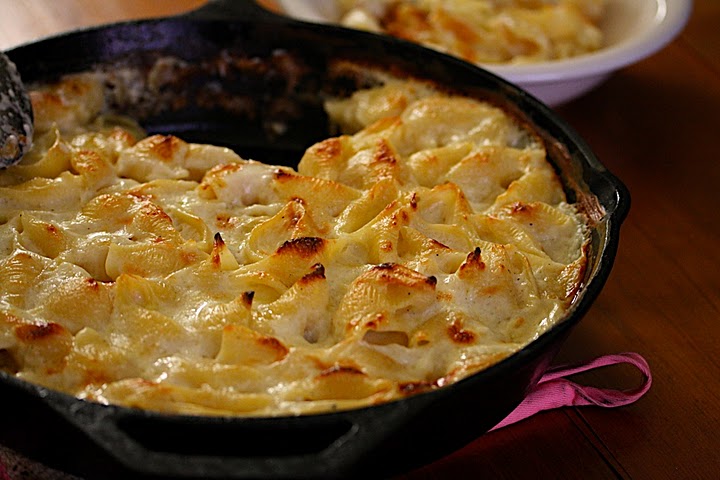 5. Mac and Cheese. For when you're starting to feel better but are craving comfort food.