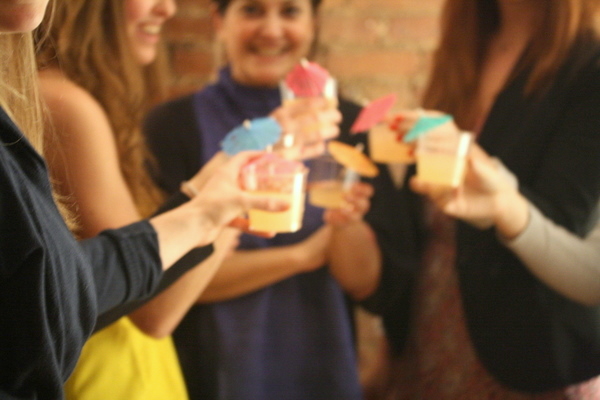 After a winter of hard work, gray days and long, dark nights, we definitely deserve a trip to the tropics. Yet real life does not come with a built-in spring break, and all kinds of reasons (our budget, for one) can conspire against a weeklong March getaway. No matter! If you can't make it to the Bahamas, let the Bahamas come to you!
**What to Eat to Celebrate Spring Break in Your Kitchen**
1. Anything with avocado. The creamy vegetable is a tropical import. When you're down in the islands, avocado is cheaper, riper, and more abundant. Make guacamole, but don't stop there. Likewise, avocado quesadillas are dangerously transportive.
2. Spiced-up meals. Adding a hint of cayenne to your dinner is like injecting some spring break into your step. Try out different varieties, like ancho chili powder in Chile con Carne or pickled green chilies in Green Chile Chicken.
3. Homemade salsa. All you really have to do is dice up vegetables, then spritz them with citrus, douce them with herbs, and season them with salt and hot pepper. The result is a cool condiment that will liven up that plain grilled chicken breast you're eating to stay in shape for when you do actually have to wear a bikini. Try Chipotle-Mango Salsa, Peach Salsa, and Corn Salsa.
4. The taco. Nearly anything in your fridge can become a taco, and anything that resembles a taco evokes spring break. Try them with fish, chorizo and chicken, pulled pork, or short ribs. Anything goes!
5. Dinner from the sea. Whether it's shrimp in your pasta or Coconut-Crusted Tilapia, a freshly caught main (even if it's just freshly plucked from your freezer) will evoke the multitude of delicious seafood you'd be eating if you were sunbathing on the coast right about now...
6. Ice cream. If it's so hot outdoors (in your imagination), the only way to cool down is by downing ice cream by the pint. It may be too hot for homemade, but it's never too much work to transform ice cream into your favorite tropical fruit -- the watermelon [cake].