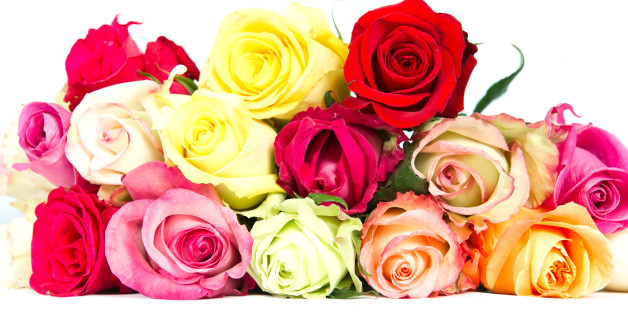 There were many roses in my Daddy's garden.
He grew them in every place that we lived, with Montgomery, AL becoming a masterpiece. Cars would slow to admire them; neighbors made strolling down to look at his garden an afternoon event, having a drink, sitting on the wall, just enjoying the display. The aroma was intoxicating in the late afternoon heat and humidity.
He had many favorites: Tropicana, Mr. Lincoln, Oregold, Dolly Parton, Queen Elizabeth come to mind. Over the years he tried several white varieties, with little success; as he explained it, "Maybe they are a little too pure... any blemishes are more noticeable and they are more susceptible to all sorts of disease. Color works better."
Daily he would tend those roses, deadheading the spent blooms to keep more blooms coming, trimming back dead wood, fertilizing as well as adding sprays that would keep away the diseases... never working long each day, but giving it his constant attention. He tended with love.
Daddy had another garden he tended. This was one full of blue eyes, lots of blond hair that darkened as we got older. As he did with his roses, he gave it constant attention, quietly watching for disease and stopping it... cutting away dead wood now and then, fertilizing where needed, loving this garden in the exact colors that God chose. He realized early that he would have no white roses in this patch. White roses were unrealistic. He never tried to change our colors... we bloomed as we were born.
As I clearly remember him saying more than once, "Son, you have to learn how to love people just like they come, just like they were made".
What a wonderful lesson... learning to take people as they come, loving them not for their faults, but in spite of them.
I rarely see roses without thinking about his tender loving care of them... and all of us.
Thanks Daddy.