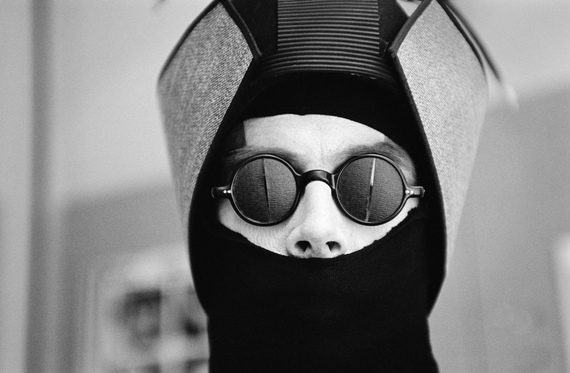 PHOTO INDEPENDENT | The first and only high-visibility platform for independent photographers premieres this weekend. An artist-only fair, PHOTO INDEPENDENT is a forum for direct exchange of ideas and contact between photographic artists, collectors and art professionals. The inaugural edition of the art fair will also feature specialized programs including panel discussions, lectures, roundtables, and docent tours.
PHOTO INDEPENDENT will kick off with an Opening Night Preview benefitting the Los Angeles Art Association (LAAA) on Friday, April 25 from 7pm-10pm at Raleigh Studios in Hollywood, CA. The inaugural edition of the art fair will also feature specialized programs in partnership with the Los Angeles Art Association and Art Nerd Los Angeles including panel discussions, lectures, and docent tours.
Photo Independent opens Friday, April 25 and runs through April 27 at Raleigh Studios in Hollywood, CA.
Sheree Rose: One Hundred Reasons | Beauty is pain and pain is beauty in the world of sadomasochism, a compelling paradox that pervades this group of photographs. The sheer mass of images bestows the body of work with a collective power, chronicling the aftermath of the pain willingly inflicted and endured within a dominant-submissive partnership. Individually, each serves as an intensely corporeal and intimate portrait of an anonymous subject, the bruises and lacerations like gestural marks and paint strokes on a canvas. These could be your friends, your family, your boss or your neighbor.
Sheree Rose was introduced to S&M after meeting her collaborator in love and art, Bob Flanagan, in 1980. Re-examining herself after the end of a conventional first marriage, she connected with the thrill and community of fringe culture. Always interested in sexuality, gender and the movements they gave rise to, Rose found a new forum to freely explore these ideas. Photography became increasingly important to her as a means of blurring the boundaries between the private and public spheres and to convey the erotic experience as a multi-faceted part of the human condition.
Sheree Rose: One Hundred Reasons opens April 26 at Coagula Curatorial.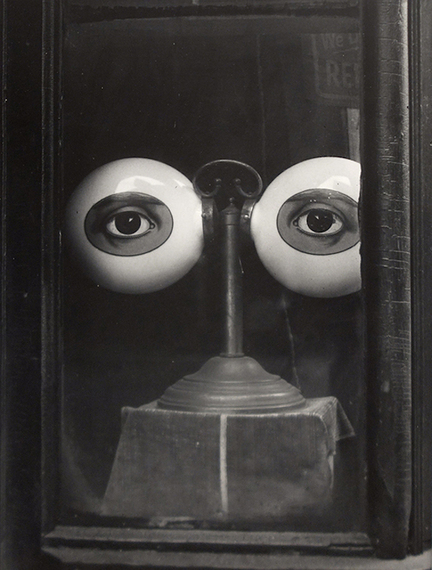 Spotlight on Photography | To wrap-up the Month of Photography Los Angeles (MOPLA), Santa Monica Auctions - an independently, owned and operated boutique auction house specializing in sourcing modern and contemporary art will present Spotlight on Photography, an auction of contemporary and classic photographs along with photo-based work.
Anchoring the catalogue is Irving Penn's Optician's Shop Window, New York, 1939 (Printed 1983) gelatin silver print, from the edition of 65, estimated at $20,000/$25,000 (pictured above).
"Made at the very beginning of Penn's career, this photograph is emblematic of his life's work. At once a still-life and a portrait, even a kind of self-portrait, this modest bit of vernacular advertising is portrayed by Penn simultaneously as a document of folk art and a work of surrealism--then at its apogee." -John Szarkowski
Spotlight on Photography raises the gavel Saturday, April 26 at 4pm at Santa Monica Auctions, Bergamot Station Arts Center.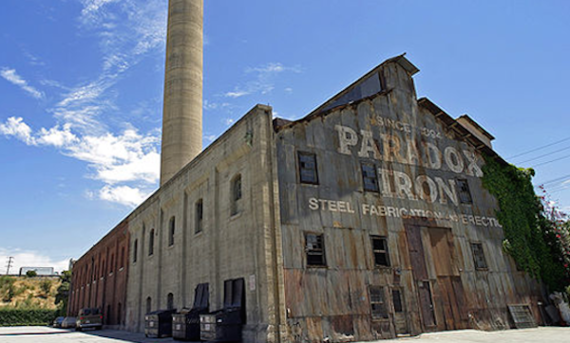 The Brewery ArtWalk | This weekend the Brewery Artwalk features the largest contingent of pioneering artists in the Los Angeles area. Resident artists have been experimenting with 3D printing, Immersive 3D environments, LED light sculpture, high tech and high class furniture design, contemporary fashion and environmental design, new media, computer and digital art, performance art as well as painting, photography, ceramics, sculpture, glass works, printmaking and street art.
Located northeast of downtown Los Angeles, off the 5 Freeway's Main Street exit, sits 16 acres packed with creative energy, artistic dreams, and a little piece of historic LA.
The Brewery ArtWalk takes place April 26 & 27, from 11am - 6pm.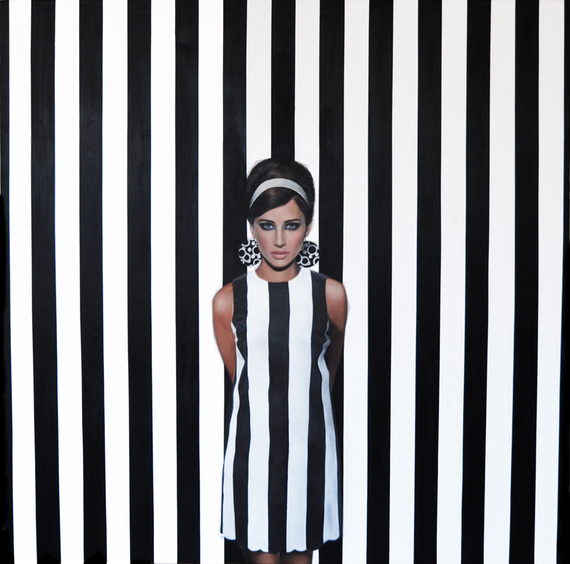 Sherry Wolf: New Works | During the 1970s as a budding artist, painter Sherry Wolf was considered a bicoastal darling of the art world, dividing her time between the Studio 54 nightclub scene in New York City and Hollywood, where she ran with a crowd of creative industry elites. Her realistic, and nearly life-size self-portrait from 1974, titled Label Lady, demands a double take and can be easily mistaken for a photograph.
Tragedy struck in 2009 for Wolf with the sudden death of her 22-year-old daughter Chelsea, a promotional model for the fashion line and a University of Michigan graduate. Emotionally devastated by the loss, Wolf ceased creating the wearable artworks and stopped painting altogether. Concerned for her well-being, Weintraub introduced the talented artist to art dealer Leisa Austin -- owner of Imago Galleries. The two hit it off immediately and Sherry reentered her studio and started painting again, for the first time in nearly 4 years.
Sherry Wolf: New Works runs through May 31 at Imago Galleries, Palm Desert.
For the most comprehensive calendar of art events throughout Los Angeles go to Artweek.LA.