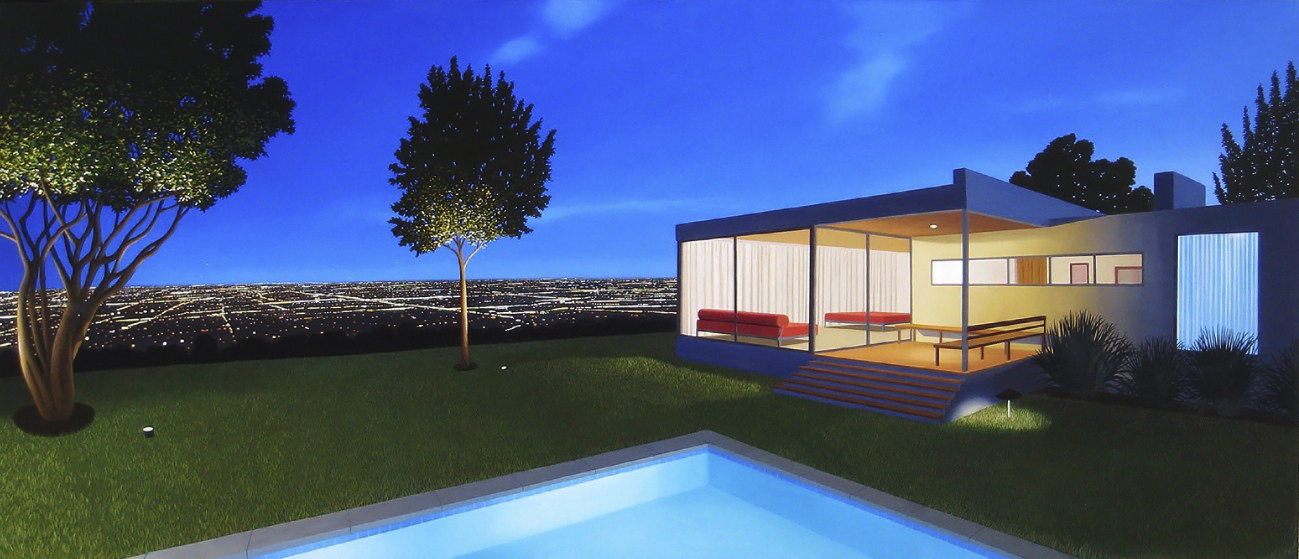 Tom McKinley, Ridge House, 2011, Oil on panel, 30 x 72 inches, Courtesy of Skidmore Contemporary Art
Palm Springs Fine Art Fair | The inaugural Palm Springs Fine Art Fair brings Post-War and Contemporary art to America's mid-century cultural capital. Palm Springs has long been a hidden gem of post-war art and culture. Located in the stunning Sonoran Desert, just two hours east of Los Angeles, Palm Springs is a warm winter cultural oasis, boasting the highly regarded Palm Springs Art Museum, a thriving scene of more than 60 art galleries, and some of the nation's most treasured Modernist architectural gems.
Featuring more than fifty top international art galleries exhibiting more than 2,000 carefully selected works of post-war and contemporary art, the Palm Springs Fine Art Fair is the perfect Presidents Day weekend retreat for art collectors near and far.
Palm Springs Fine Art Fair runs February 17-19, with an opening preview party February 16 at the Palm Springs Convention Center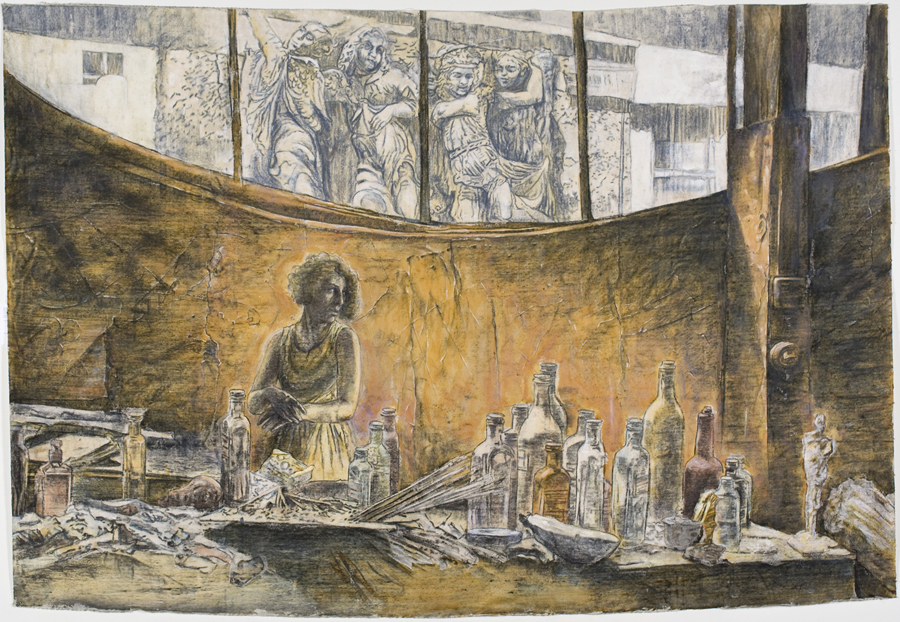 Ruth Weisberg: Now & Then | An exhibition of paintings and works on paper by one of Los Angeles' most celebrated figurative artists. Now & Then features Weisberg's most recent paintings, as well as work spanning more than three decades. Collectively they reveal her unique vision through which the viewer sees the convergence of art history, personal memory, and cultural experience. The exhibition uncovers a decades-long interest in re-imagining the works of such past masters such as Titian, Velazquez, Blake, and Corot. Through fresco-like effects in her unstretched paintings, as well as the veils of washes in her masterful lithographs, Weisberg brings past times into contemporary context.
Ruth Weisberg: Now & Then opens February 18 at Jack Rutberg Fine Arts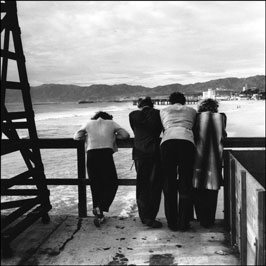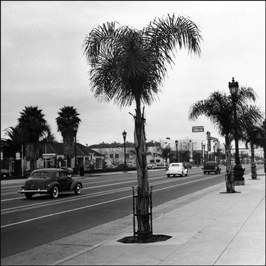 Ansel Adams: Los Angeles | These rarely seen photographs reveal the lost landscape and lifestyle of a prewar Los Angeles. In 1940 Los Angeles had a population of 1.5 million, the cost of gas was 10 cents, and a new car was $700. The U.S. began rearming for World War II and the prestigious Ansel Adams was commissioned by Fortune Magazine to photograph a series of images for an article covering the aviation industry in the Los Angeles area. For the project, Adams took over 200 black & white photographs showing everyday life, businesses, street scenes and a variety of other subjects. But when the article, "City of the Angels," appeared in the March 1941 issue, only a few of the images were included.
In the early 1960s, Adams rediscovered the photographs among papers at his home in Carmel and donated them to the Los Angeles Public Library. He wrote in a letter: "The weather was bad over a rather long period and none of the pictures were very good... I would imagine that they represent about $100.00 minimum value... At any event, I do not want them back." But as many critics will agree, sometimes an artist is not always the best judge of their own work.
Ansel Adams: Los Angeles opens February 18 at drkrm/gallery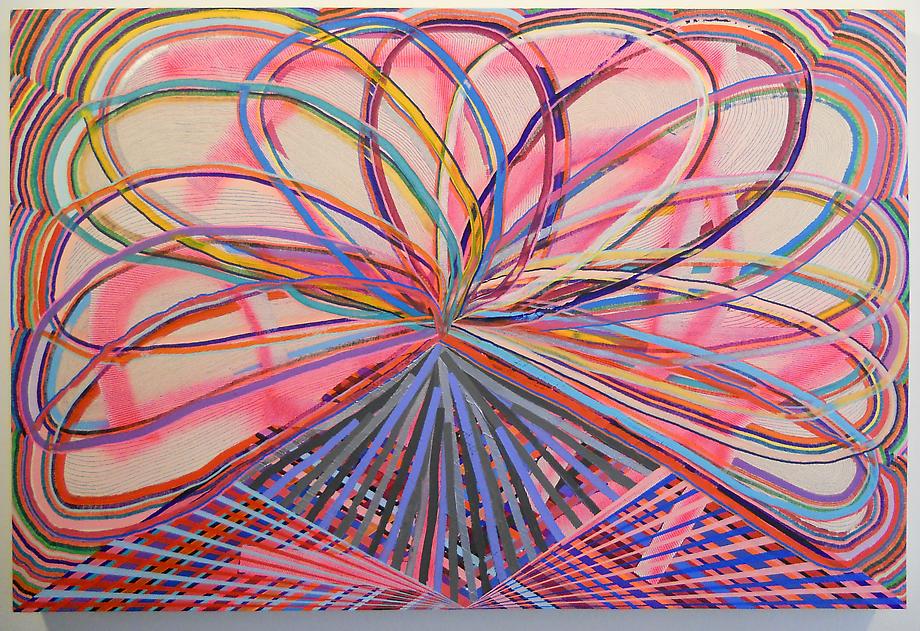 Feodor Voronov: Word Paintings | A selection of new works that introduce Voronov's manipulation of "operative formalism" and engagement with language. Creating optical terrains that splinter and twist around the central image of an English word, Voronov investigates the nature of repetition in both form and language by painting harlequin patterns that are at once organic and methodical. His object-like compositions become an analysis of the human experience that borders on familiar, but is clearly unique. Voronov toys with the formal aesthetics of the written word, evaluating its psychological roots in symbolism á la Magritte, while also embellishing upon the innate habit of mark-making in the vein of Cy Twombly.
Feodor Voronov: Word Paintings closes February 18 at Mark Moore Gallery
For the most comprehensive calendar of art events throughout Los Angeles go to Artweek.LA.