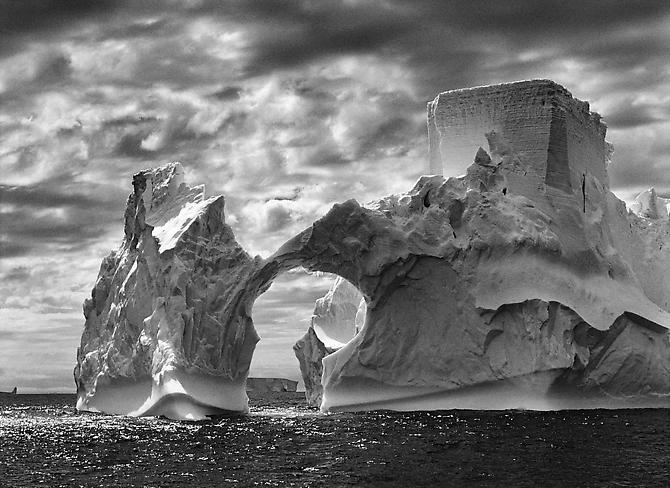 Sebastião Salgado: Genesis | Genesis marks Salgado's most ambitious project to-date involving years of research and eight years of travel to thirty-two of the most isolated regions of the planet. Inspired by the re-forestation of his family farm in Brazil, Salgado set out to re-discover the Earth's natural sanctuaries, untamed wildlife and traditional cultures that remain undisturbed by the influence of modern society. Salgado explains, "I had the privilege to see the most incredible things on the planet, and discover that close to half of the planet is yet pristine [...] as the day of the Genesis." The result is an epic series of photographs that celebrate the purity of un-developed nature and inspire its preservation.
The Genesis series has already received wide critical acclaim and is currently traveling to international museums including The Natural History Museum London, The Royal Ontario Museum Toronto, The Ara Pacis Museum in Rome, Jardim Botanico Rio de Janeiro and more.
Sebastião Salgado: Genesis opens June 29 at Peter Fetterman Gallery
Zhenya Gershman: Marks | Over the past twelve years painter Zhenya Gershman and artist model Mark Snyder have been collaborating on a unique project - a living portrait changing over time. Centered around Mark as a human specimen, multiple sittings not only allow the viewer to be part of the aging process of the body, but a type of travel through time, space, and the many states and dimensions of the human soul. These paintings are often made up from a ghost-like layering effect that reflects on the change in style and attitude of both the model and the artist. Unlike the established convention of artist-dictated expression, these images are a result of "unposed" poses that are arrived by mutual contemplations of the artist and the model. Viewers are invited to explore physical evidence of the unique process with mark-making that is achieved by continuous change and in actively deciphering this visual x-ray of time. "Marks" is therefore both a literal title referring to the complexity of a single being, a type of evolving portrait, as well as a metaphor for an artist's search on an expanding visual vocabulary.
Zhenya Gershman: Marks runs through July 13 at Hinge Modern, Culver City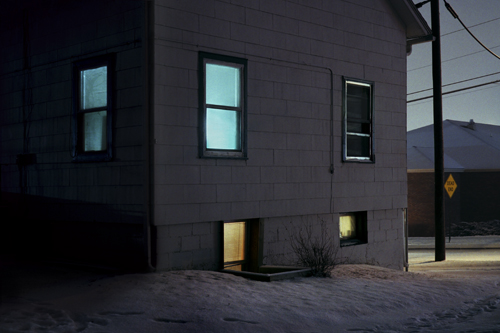 Christian Patterson: Redheaded Peckerwood | Named one of the best books of the year, Redheaded Peckerwood is Christian Patterson's second major body of photographs and the subject of his highly acclaimed monograph.
Redheaded Peckerwood is a work with a tragic underlying narrative - the story of 19 year old Charles Starkweather and 14 year old Caril Ann Fugate who murdered ten people, including Fugate's family, during a killing spree across Nebraska to their point of capture in Douglas, Wyoming. The images record places and objects central to the story, depict ideas inspired by it, and capture other moments and discoveries along the way.
Christian Patterson does not attempt to piece together the precise circumstances of the murders, or any over-arching narrative; rather, he creates images that speak to the themes he considers fundamental to the story - angst, love, rebellion, escape, violence, and loss of innocence. He borrows certain points freely and boldly mixes them with fictional elements, using photography as his primary tool.
Christian Patterson: Redheaded Peckerwood opens June 29 at RoseGallery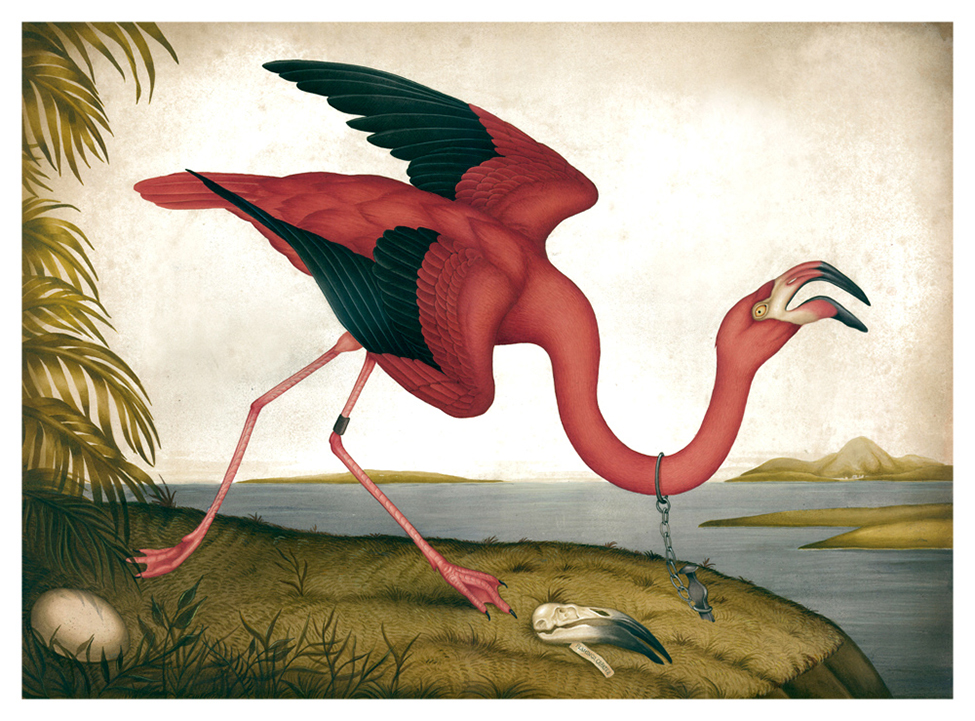 Curioso | A group exhibition featuring new work by Jeremy Hush, Lindsey Carr, and Frank Gonzales. The artists' respective, and unmistakably distinct, practices explore contemporary representations of the natural and animal worlds. Their imagery is derived uniquely, relying on a combination of observation, historical 19th century natural history and botanical references, and their personal experiences of nature drawn in sharp relief against their immersion in the urban. Each artist taps into the unwavering hold of the natural world on the creative imagination, and distills a contemporary voice from a wealth of observed and appropriated traditions. Nature has long entranced the human as an anthropomorphic vehicle in visual art, an extended metaphor for the intrinsic animality of the human, and a subject of taxonomical conquest. Each artist revitalizes our visual interest in nature with a contemporary valence, while tapping into the unerring enjoyment of his or her representational traditions.
Lindsey Carr's beautifully executed animal portraiture of birds and primates (image above) takes the 19th century conventions of natural history printmaking and painting, from the likes of Audubon and Redoute, and transforms them into distinctly contemporary revisitations of this meticulous representational tradition. At times dark, and at others whimsical, her work incorporates text and unlikely juxtapositions with wit and humor.
Curioso closes June 29 at Thinkspace Gallery, Culver City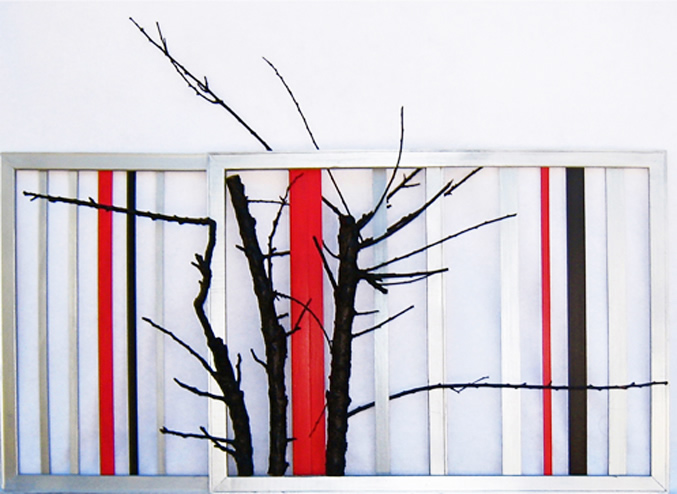 Shizuko Greenblatt: A Tree Grows in Modernism | New Jersey poet Joyce Kilmer lived 100 years ago, but her spirit hovers around Shizuko Greenblatt's Los Angeles art studio. "I think that I shall never see / A poem lovely as a tree," Kilmer wrote; and what she meant was that no matter how magical and even beautiful a work of art might be, and no matter how advanced an artist's skill and pictorial grace, that there's something about that which Nature has wrought which is always more perfect still. Throughout her mixed media installations, sculptural constructions, and roughly lyrical paintings, Greenblatt splits the difference.
Her Fusion Ikebana works take form both as increasingly elegant and elaborate wall-mounted assemblies, and as architecturally engaged installations featuring the same elements in pulled-apart arrangements. In the wall-mounted and sometimes tabletop constructions, Greenblatt uses acrylic on stretched canvas to build grid-like frames both rigid and asymmetrical, whose linearity recalls the jazzy grids of painters like Mondrian, Klee, Albers, and Stella. She then deploys across these armatures painted tree branches, as well as the occasional element of glass, cylinders, rods, and other recycled organic and industrial materials.
Shizuko Greenblatt: Japanese Characters and Fusion Ikebana III runs through June 30 at LA Artcore Union Center For The Arts
For the most comprehensive calendar of art events throughout Los Angeles go to Artweek.LA.