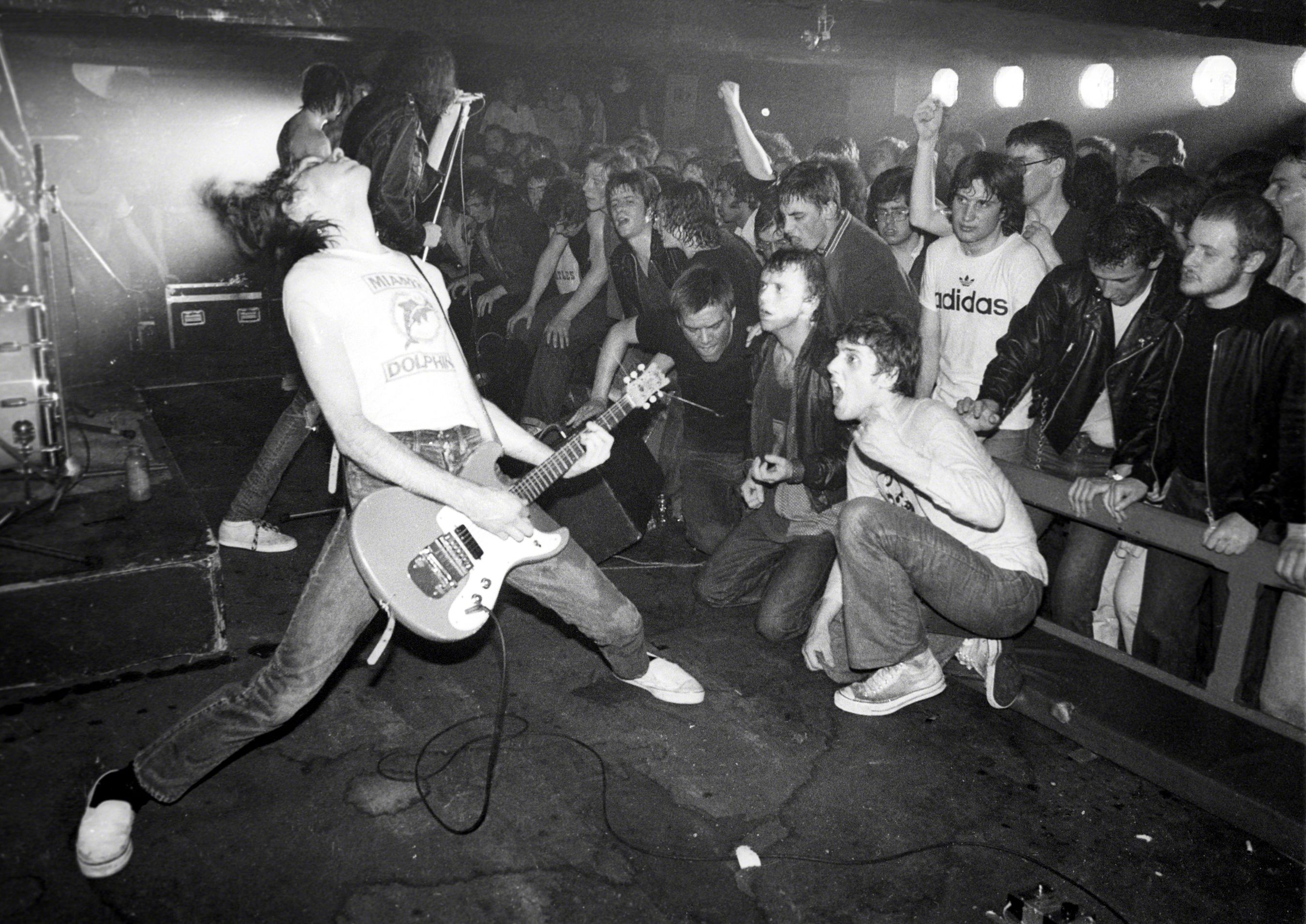 Who Shot Rock & Roll: A Photographic History, 1955 - Present | Originally shown and created by the Brooklyn Museum with guest curator and author Gail Buckland, Who Shot Rock & Roll is a group show featuring the work of over 100 photographers. The Los Angeles showing of this exhibit is the only one on the western coast of the United States and will feature an original documentary film produced exclusively for the Annenberg Space for Photography. The film will be shown in vivid detail on two 14' by 7' screens in 4K resolution and will feature new photographs, interviews and behind the scenes footage with exhibit photographers Ed Colver, Henry Diltz, Jill Furmanovsky, Lynn Goldsmith, Bob Gruen, Norman Seeff, Mark Seliger and Guy Webster. Shot in Los Angeles, New York and the United Kingdom, the film will also include appearances by recording artists such as Alice Cooper and Henry Rollins, as well as rock photography über-collector Michael Ochs, Grammy-winning album cover designer Gary Burden and Gail Buckland.
Who Shot Rock & Roll opens June 23 at the Annenberg Space for Photography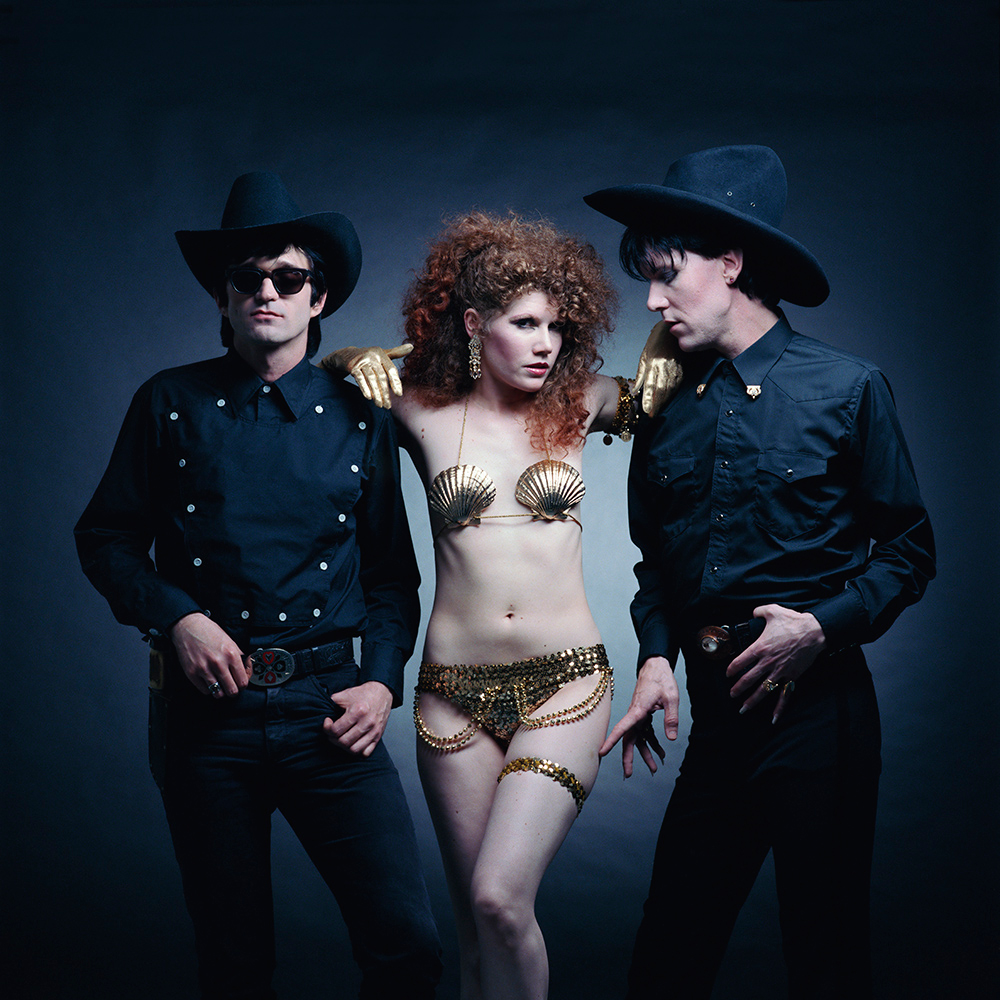 John Scarpati: Cramp, Slash & Burn | He wanted to be a painter. He wanted to be a rock star. He ended up being neither -- and both. Scarpati, whose images span four waves of modern music and have become some of the most enduring iconics of metal, rock and punk, was raised in New Jersey, came of age in San Diego, gained notoriety in Los Angeles, now calls the world his home and Nashville his return address. His work has been cited by The Los Angeles Times, Rolling Stone and PDN.
Rather than print his iconic photos on standard kodak paper, Scarpati has researched the best giclee on canvas process for adapting film to a media most often associated with oil painting; and the final product is astonishing. An enduring, archival presentation of award-winning photography via a fresh new exhibition concept in a setting that recalls the era documented within his brand new art volume.
John Scarpati: Cramp, Slash & Burn opening reception and book signing is June 22 at La Luz De Jesus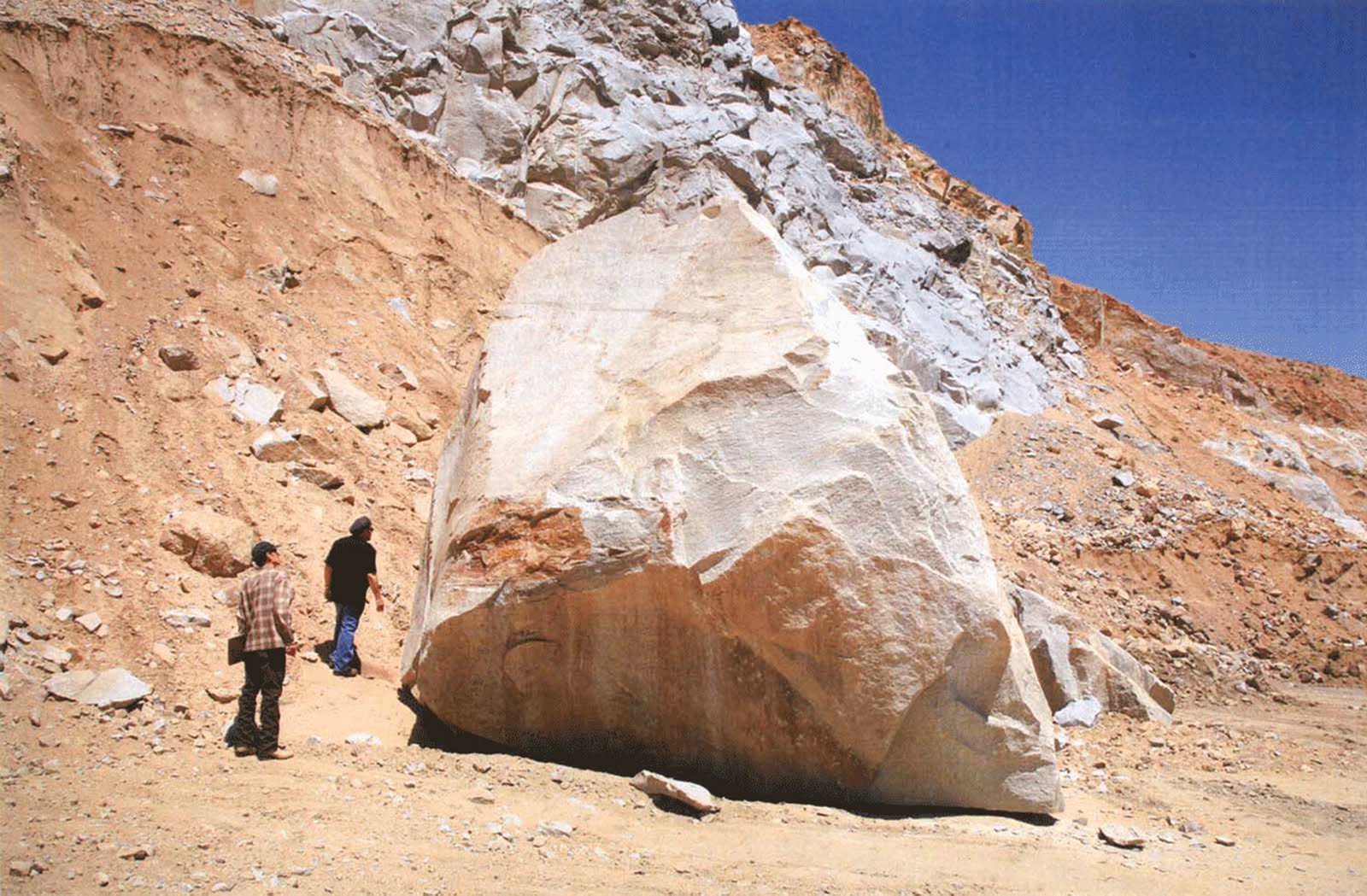 Michael Heizer: Levitated Mass | Originally conceived by the artist in 1969, Levitated Mass is a 456-foot-long concrete slot, over which sits a 340-ton granite boulder. As visitors walk through the slot, the pathway descends to fifteen feet in depth, running underneath the boulder before ascending back up.
Transport of the boulder from a quarry in Jurupa Valley to LACMA -- one of the largest megalithic stones to be moved since ancient times -- made international headlines in March of this year. The 11-night journey through five counties and twenty-two cities drew thousands of enthusiastic onlookers day and night from all over Southern California.
Michael Heizer: Levitated Mass formal dedication ceremony will take place June 24 at 11 a.m. on the Resnick North Lawn of LACMA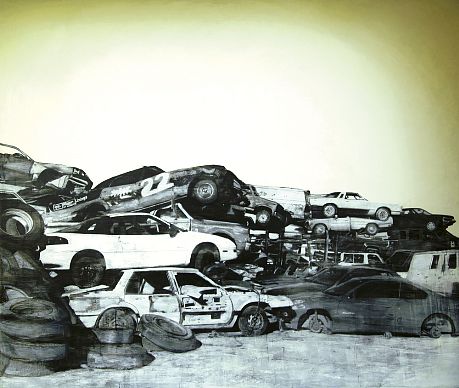 Donnie Molls: Disposable Culture | Even after we discard them for scrap and recycling, our cars remain loaded with narrative, suggestion, and spectral traces of identity. Building on his fascination with objects and places that are overlooked or abandoned, and yet charged with the transient presence of absentia, Molls transforms the gallery space into a modern day memento mori with images of wrecking yards, tire piles, and car part graveyards. Our cars become a significant emblem of our consumption, our waste, our mutable identities, our optimism, and ultimately of our own impermanence. An apt signifier for the dystopian facets of the American Dream, and the ravages and remnants of its consumptive appetites and excesses, the wrecked car is a heavy ghost in the American landscape.
Donnie Molls: Disposable Culture opens June 23 at Edward Cella Art + Architecture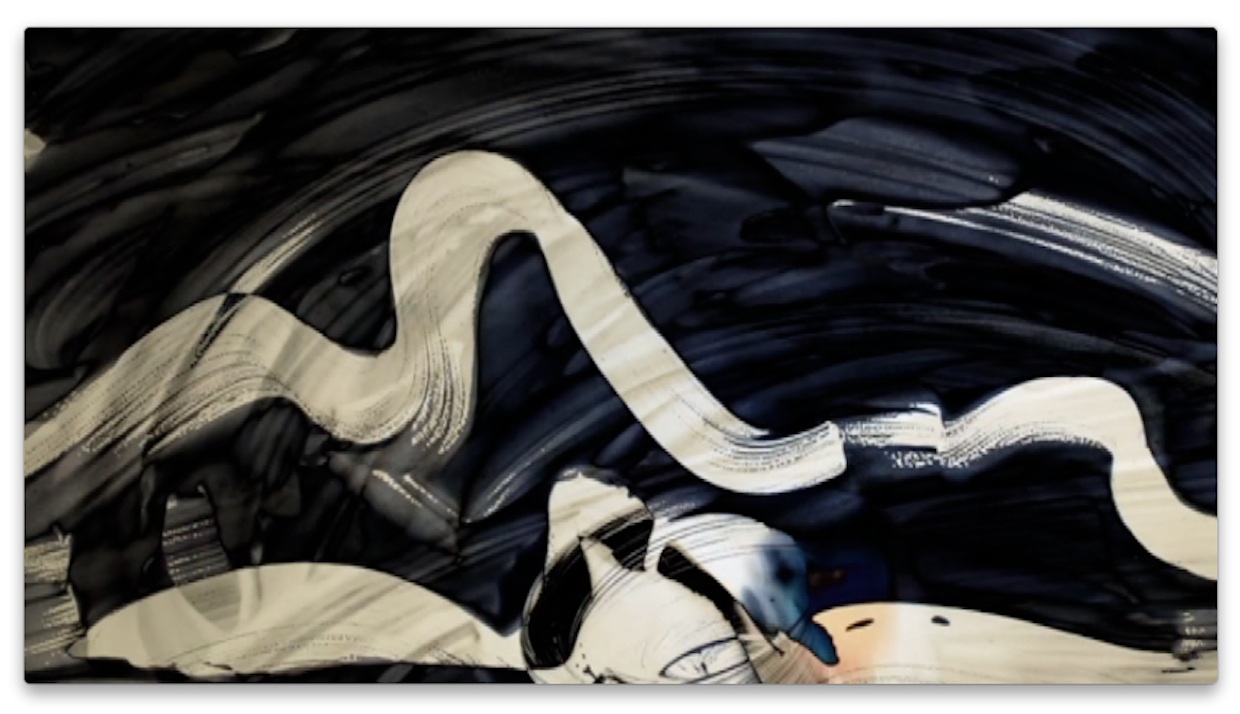 Takehito Koganezawa: Paint it Black, and Erase | Berlin-based artist Takehito Koganezawa will present an exhibition of two recent video works with a live performance that coincides with a recent survey of his work "Luftlinien" (Lines in the Air) at the Haus am Waldsee in Berlin. For the opening reception, Koganezawa will perform a live video projection piece. With a camera positioned directly over his work surface, Koganezawa will "spin" his drawings -- much like a disc jockey to vinyl -- to project overlaying image streams on the gallery wall.
Koganezawa's ongoing phenomenological approach to video is inherent in the dialog between the two new video works. "Paint it Black, and Erase" draws on obvious references to Hans Namuth's well-known film of Jackson Pollock working over a sheet of glass while filmed from the underside. The continuous "action" of the application of paint in Koganezawa's work is perpetuated by the movement of the pigment over the glass surface simultaneous to the erasure of the preceding gestures with every stroke.
Takehito Koganezawa: Paint it Black, and Erase opens June 23 at Christopher Grimes Gallery
For the most comprehensive calendar of art events throughout Los Angeles go to Artweek.LA.