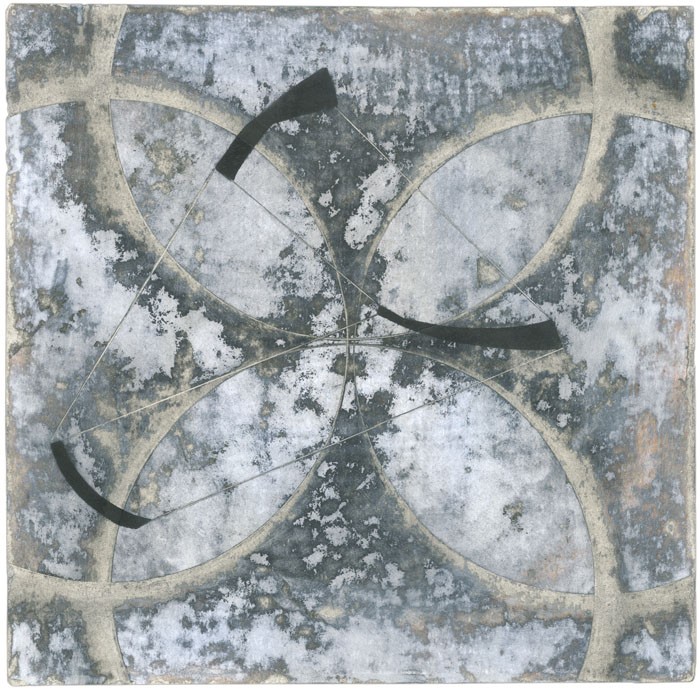 Brendan Threadgill: Promise of a Golden Future | The American West has long been a frontier for both new religions and spiritualities and the military industry alike - from Esalen and Scientology to RAND Corporation and the Nevada Proving Grounds. In Southern California specifically, the aerospace industry and its tangential war-oriented production has thrived and evolved right alongside of these alternative belief systems.
Brendan Threadgill's multidisciplinary approach is largely inspired by the conflicted physical and psychological landscape shaped primarily by this region's spiritual and economic histories. This is a terrain saturated with yoga studios, ashrams, and sweatlodges - all residing in concert with defense contractors, military think tanks, and weapons testing ranges. This seeming contradiction has been a part of the fabric of Southern California for over a hundred years and forms what Threadgill calls the "military-meditative complex."
Brendan Threadgill: Promise of a Golden Future opens September 18 at Agency, Pacific Design Center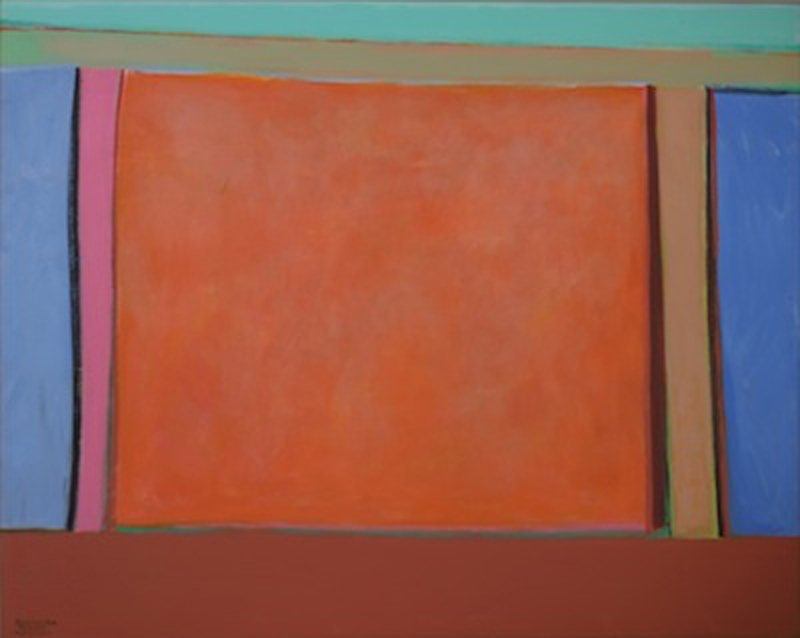 Elizabeth McCord: Paintings | An exhibition of rarely seen and newly discovered paintings by groundbreaking California modernist artist Elizabeth McCord.
Elizabeth McCord: Paintings both deepens and expands upon the ongoing--and long overdue--rediscovery and reevaluation of this seminal modernist's work. The biomorphic, hard-edge forms of the 1950s give way, in the 1960s and 1970s, to paintings that blend looser brushstrokes with tighter geometrical masses yet continue McCord's intensely personal, near-architectural exploration of "light and form"--a style she described in 1981 as "a pulsating surface superimposed over a cubist architecture with transparencies, arabesques and rectangular parches."
"[I] mov[e] around over the canvas with color until something speaks to me, some discovery is made," said McCord. "Then begins a long process of adjusting and destroying, adding and subtracting until the surface falls into place with a balance of movement and peace."
Elizabeth McCord: Paintings opens September 18 at See Line Gallery, Pacific Design Center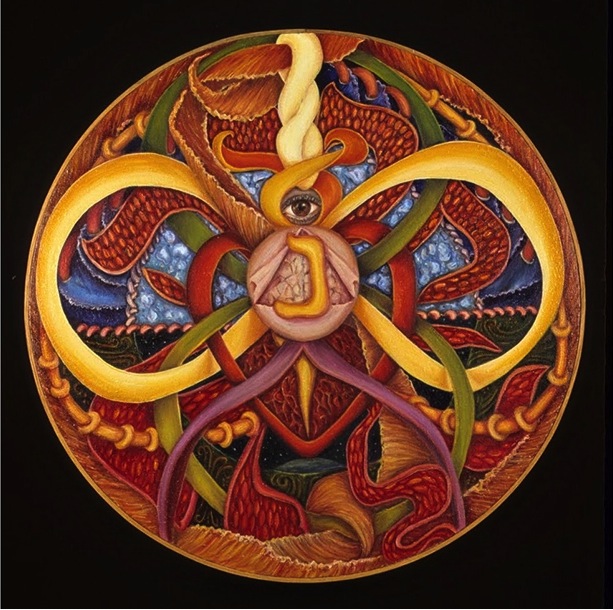 Tapping the Third Realm | The exhibition features the work of thirty-four artists who deal with ideas of spirituality through four main avenues: conjuring, communication, collaboration and chance.
Tapping the Third Realm explores how artists tap into another dimension, whether it be a place of spirits, ideas of heaven, or the collective unconscious. Elements of magic, witchcraft, and profound attention or intuition are evident in the artists' creative processes. In this collection of work there are portals to the spirit world, communications with the dead, spells manifested in glass, prayers as drawings, potions as paintings, and dreams transformed into sculpture.
Tapping the Third Realm spans the Ben Maltz Gallery at OTIS and Laband Art Gallery at LMU with openings at each gallery on the fall equinox, September 22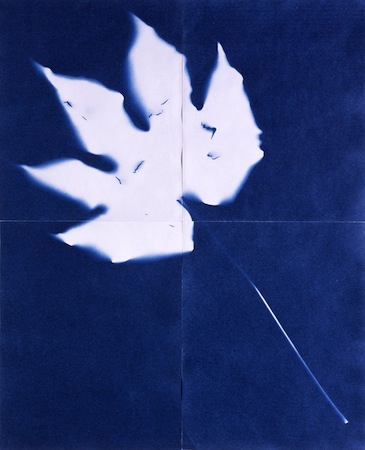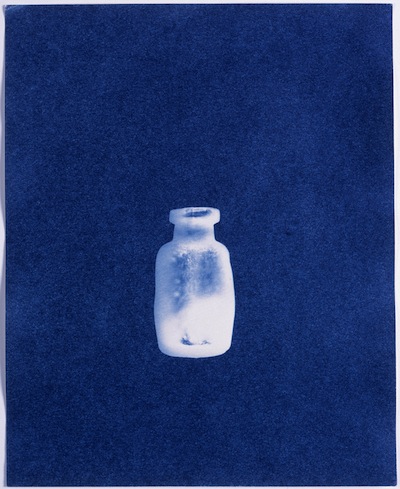 elin o'Hara slavick: Until What has Disappeared Appears | In this body of work slavick presents cyanotypes, pigment prints and silver gelatin prints of artifacts from the city of Hiroshima and the Peace Memorial Museum Archive. Hiroshima literally symbolizes the possibility of humans destroying each other and all life on the planet. It is a dormant topic because there is not language enough to address something so horrifically final.
One of arts most humanist functions is its ability to reside in hope, even in the face of immanent peril; to offer gestures of beauty in response to that which is beyond comprehension - total annihilation. elin o'Hara slavick's indexical images, while bearing witness to the effects of radiation, poetically evoke an imagined reconstruction of what was and factually what is, collectively.
elin o'Hara slavick: Until What has Disappeared Appears opens September 19 at Stephen Cohen Gallery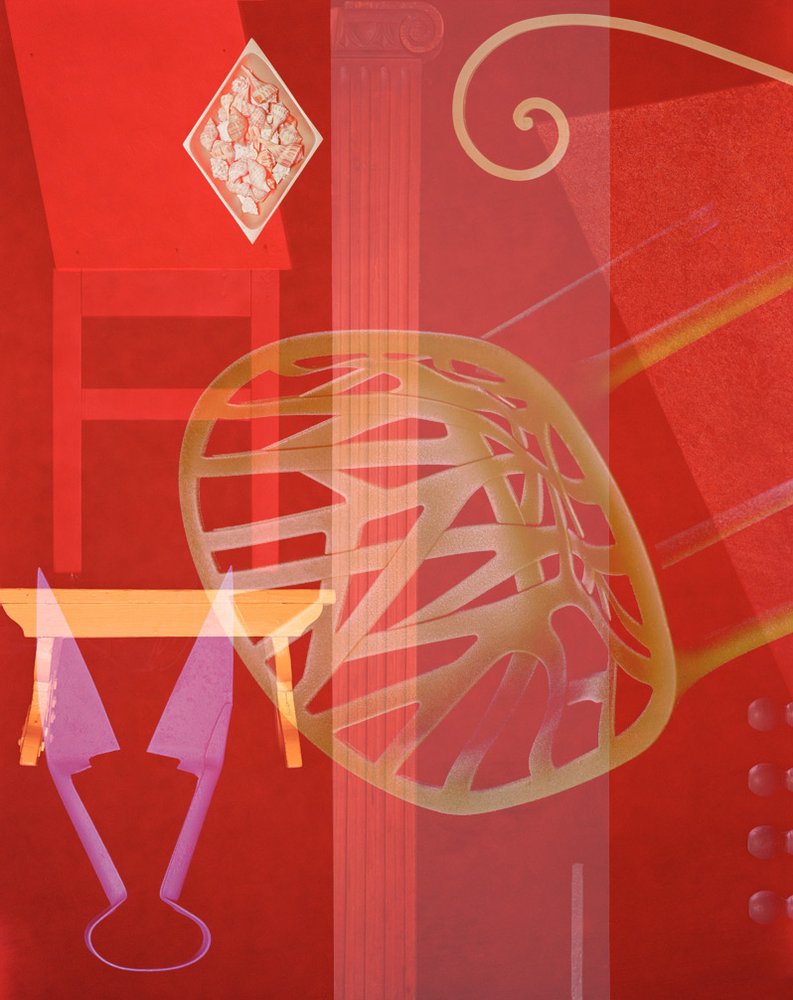 Matthew Porter: Greet the Dust | On view is a selection of new works ranging from Matisse- and Braque-inspired multiple-exposure still lifes, to landscapes from Tasmania and Montana, as well as a portrait. The title, Greet the Dust, refers to a statement made by King Gustav V of Sweden in 1930 upon the return of the remains of three polar explorers. Their bodies had been recovered, by chance, 33 years after a failed balloon attempt to reach the North Pole left them dead on a remote island in Norway.
Photographic analogue materials are well suited to using multiple planes of depictive information. Film allows for the accumulation of discrete exposures on a single piece of material. It is the record of the event, the visual reference of the subject, the template by which one composes, and the agency of the process. Within the frame, objects stack on top of one another, blend where they overlap, and flatten pictorial space. The process allows photography--a visual language of boxed, still images--to collage multiple topics into single frames: colony collapse, Herbert Matter posters, Navajo blankets, Arne Jacobsen chairs, and ash from an artist's studio destroyed by fire. Together, they form a reticulated pattern of overlapping subject matter.
Matthew Porter: Greet the Dust opens September 21 at M+B Gallery, West Hollywood
For the most comprehensive calendar of art events throughout Los Angeles go to Artweek.LA.