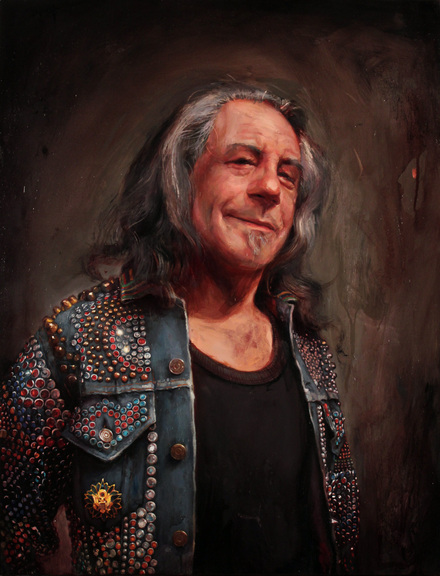 La Luz de Jesus 25 | This monumental group show celebrates the 25th Anniversary of Billy Shire's La Luz de Jesus, considered by many to be the birthplace of Pop Surrealism. Featuring more than 260 artists never before shown together in one exhibition, this is La Luz's first retrospective survey, spanning three generations of today's most important artists. There is also a book that chronicles the rich legacy of La Luz de Jesus and the thriving art movements it helped launch.
"In the late 80s, we suddenly found ourselves at the center of a popular art scene, which turned into a runaway locomotive," Shire reminisces. "From our little gallery in Los Angeles with a handful of artists, it all bloomed: there are now hundreds of galleries all over the world and literally thousands of artists working under the Lowbrow and Pop Surrealism banner."
La Luz de Jesus 25 is a two-part show with opening events on the weekends of October 7 & 8 and November 4 & 5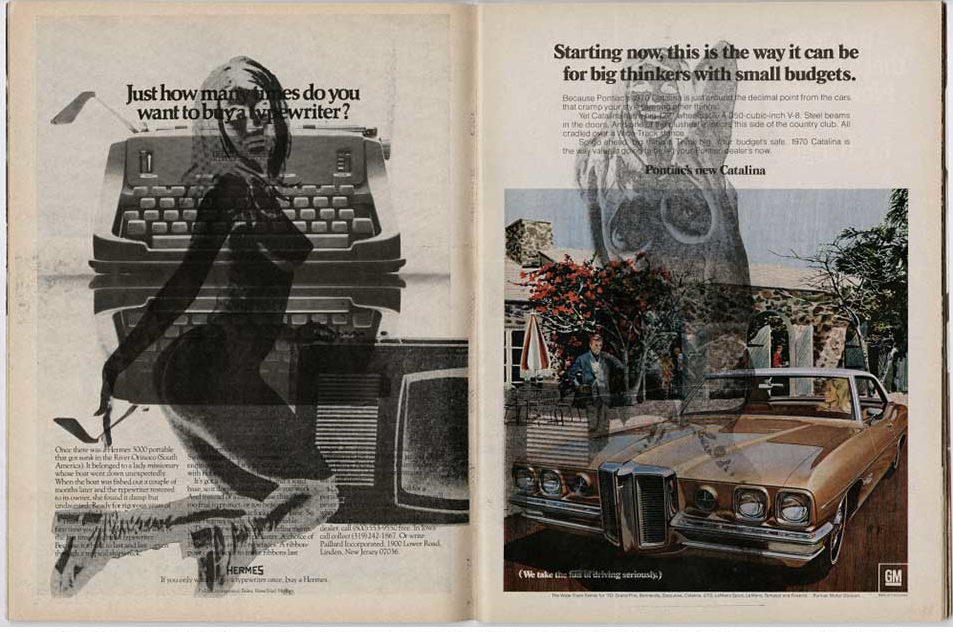 Speaking in Tongues: Wallace Berman and Robert Heinecken, 1961-1976 | These two artists bridged modernist and emerging post-modernist trends by ushering in the use of photography as a key element of contemporary avant-garde art. Focusing on language and the creation of new visual codes, as well as on the little-known friendship between the Berman and Heinecken, their works are explored within the unique cultural milieu of 1960s and 1970s Southern California, as it fueled and amplified each artist's highly original creative approach to making images.
"Very few people are aware that Berman and Heinecken even knew each other, let alone that they shared a creative outlook that was highly influential for future generations," notes curator Sam Mellon. Through an interdisciplinary display of original art works and ephemera, the exhibition captures the spirit of irreverence and innovation that permeated this important era in Southern California art.
Speaking in Tongues: Wallace Berman and Robert Heinecken, 1961-1976 opening reception is October 8 at the Armory Center for the Arts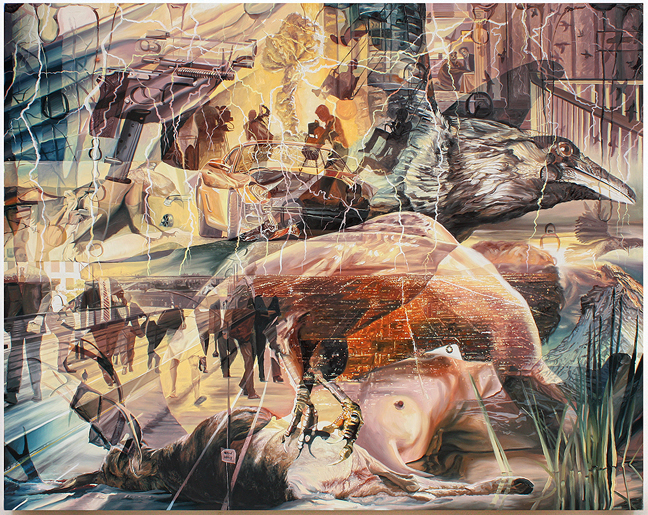 Chad Robertson: Disparate Collectives: New Paintings | Looking to create a 'visual piece of music', Robertson uses imagery from his travels around the globe, a picture from the news that caught his attention, old photographs, etc. He writes: The images become the words of a lyric or the sentence. It sets the scenario for the viewer to put together a story, but it's important that it is their story. Robertson holds up a 'mirror' of events and objects in the world around us; layering political events, natural disasters, intimate physicality and the minutia of life. He presents a cacophony of experience as a frozen moment, as to witness; capturing the notion of evolving histories, and the ever changing, growing and moving world around us. Influenced by De Kooning and Rauschenberg's ideas of 'all-overness', and particularly Rauschenberg's abandonment of pictorial hierarchy, Robertson treats his images equally, employing a similar layering and patterning to imply the interconnectedness of events occurring. It is a conceptual as well as philosophical view: no hierarchy equals all happening, all together.
Chad Robertson: Disparate Collectives: New Paintings closes October 8 at Western Project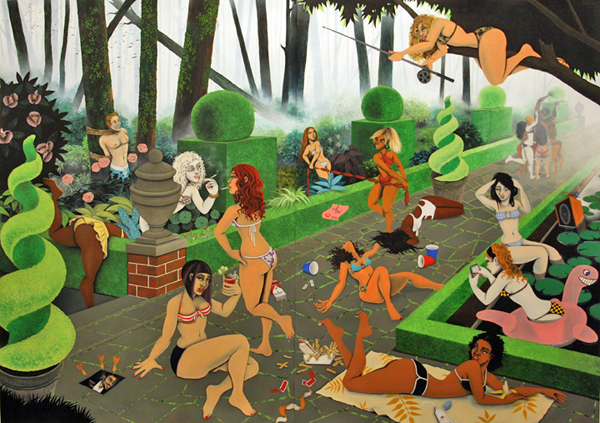 Loren Holland and Nzuji de Magalhães: The Garden of Forking Paths | A visual conversation between two artists, Holland and de Magalhães use an assortment of media ranging from oil paint, ink, charcoal and graphite to yarn, fabric and collage to depict simultaneous spaces and occurrences, flirt with storytelling as a method of communicating complex theories and construct conceptual mazes. With its title inspired by the Jorge Luis Borges short story of the same name, the exhibition revolves around the concept of the labyrinth--one in which false pathways, illusory exits, dead-end tunnels and pitfalls are frequently employed, creating the appearance of possible escape where there is none. Enigmatic and unexpected, the works of Loren Holland and Nzuji de Magalhães combine references ranging from parallel worlds and alternative realities to literature, mythology, architecture and history.
Loren Holland and Nzuji de Magalhães: The Garden of Forking Paths closes October 15 at Track 16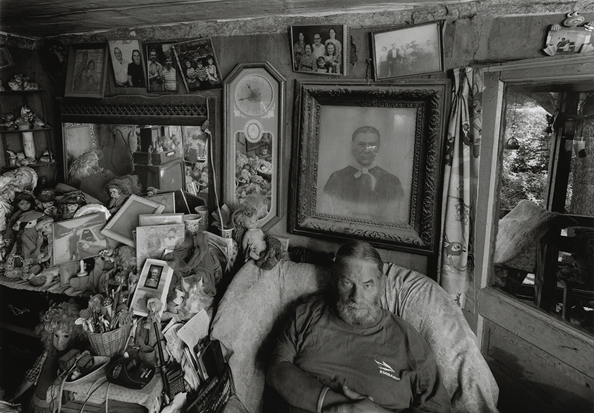 Shelby Lee Adams: Salt & Truth | Adams helps to explain the title "Salt & Truth", which is also partially inspired by a passage from a Cormac McCarthy novel. "Today, it is becoming more difficult to find actual salt-of-the-earth people. They are disappearing as we are overrun by a more sugarcoated society... The families that have always lived here, many for more than a couple hundred years, are being dispersed by a new breed of Appalachian. There are land developers driving Hummers and Escalades, owning odd-shaped swimming pools and mansions built into the mountaintops after the coal is removed and the mountains reshaped... It is a more varied world now. Salt preserves wholesomeness and prevents decay. Salt lasts. And these hard-formed people from earlier times are still here, even as their population declines."
Shelby Lee Adams: Salt & Truth closes October 15 at Fahey/Klein Gallery
For more information about art events throughout Los Angeles go to Artweek.LA.