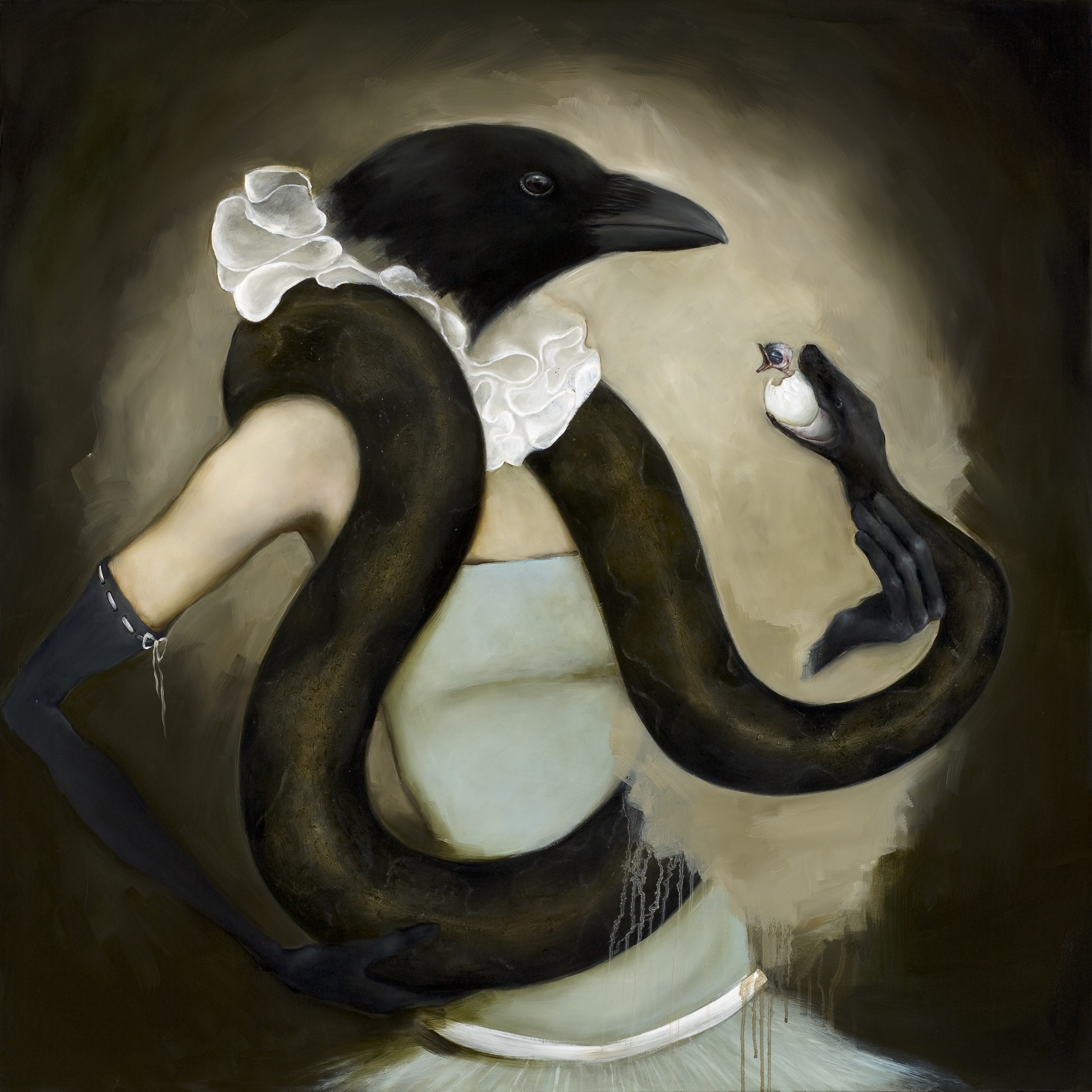 Michele Mikesell: Hugo, Oklahoma | Mikesell's latest circus-inspired exhibition entitled, Hugo, Oklahoma, is an homage to a literal town established in 1901 in Southeast Oklahoma and is a return to her favorite subject: The Circus. Because of the flat landscape, warm weather, and green grass, Hugo has remained a favorite spot in the United States for traveling circuses to weather the winter months, since 1937. Dubbed "The Circus City," Hugo is currently home to three nationally known circuses, including the last traveling three-ring big top circus in the country.
Mount Olivet Cemetery is what particularly drew Mikesell's interest in the town, and is the catalyst for this group of paintings. Sectioned off by four granite posts topped with elephant statues, "Showmen's Rest" is one of only two cemeteries in the country dedicated to passed circus performers. Based loosely on the individuals buried in this cemetery, Mikesell returns to using the bird as an iconographic subject.
Michele Mikesell: Hugo, Oklahoma opens April 6 at Altered Space Gallery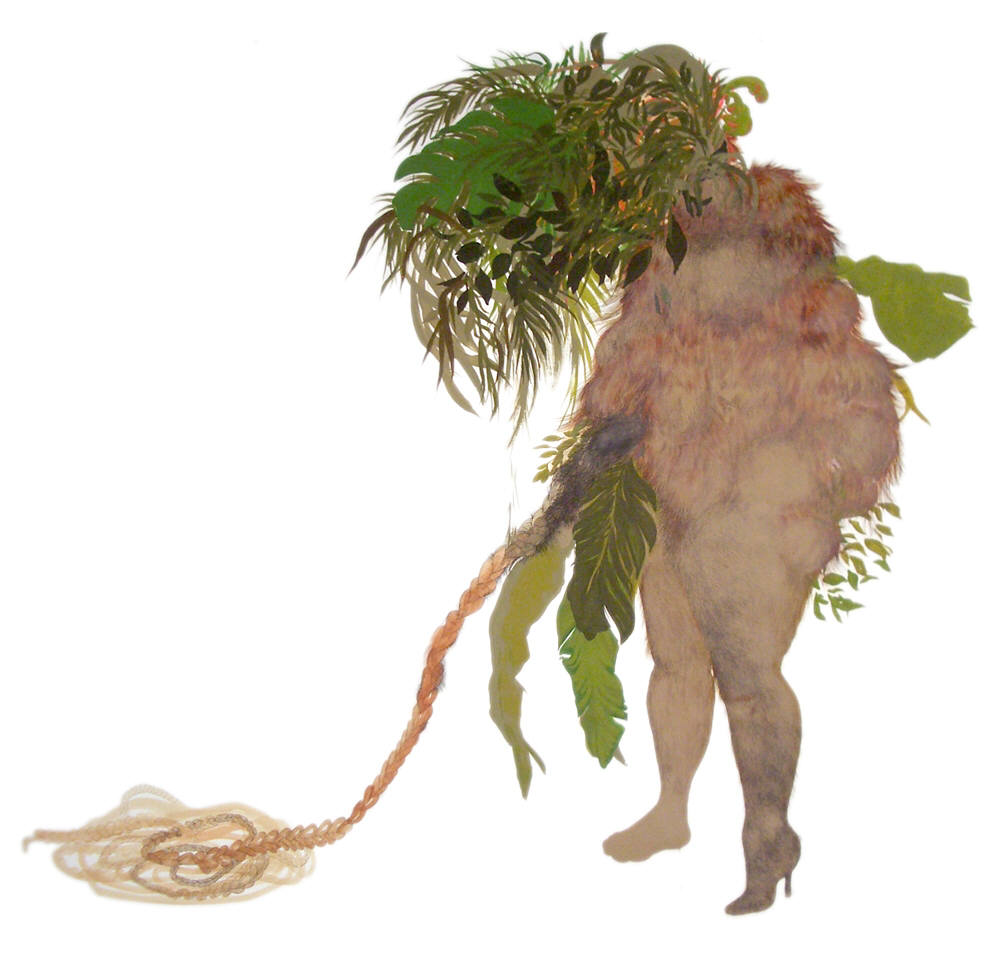 Firelei Báez: Not Even Unalterable Limitations | Expanding on her practice of challenging the viewer to engage with questions of race, power, and identity as reflected in their physical interaction, Baez's new work uses ‪Dick Hebdige's text on British punk subcultures, Hiding Within the Light: On Images and Things (1998) and Elizabeth Freeman's ideas on temporal drag as points of departure. The works in the exhibition explore the humor and fantasy involved in self-making for individuals existing on the edges of mainstream society, which have an ability to live with cultural ambiguities, and ultimately use them to build psychological and even metaphysical defenses against cultural invasions. To this end she irreverently conjures the subversive headdresses -- or tignons, of eighteenth century black creole placées, the complex Asian diasporic histories of black West Indian carnival dancers in Brooklyn, a lush, fictive Dominican female highland creature and intimately revealing stills from YouTube home videos.
Firelei Báez: Not Even Unalterable Limitations opens April 7 at Richard Heller Gallery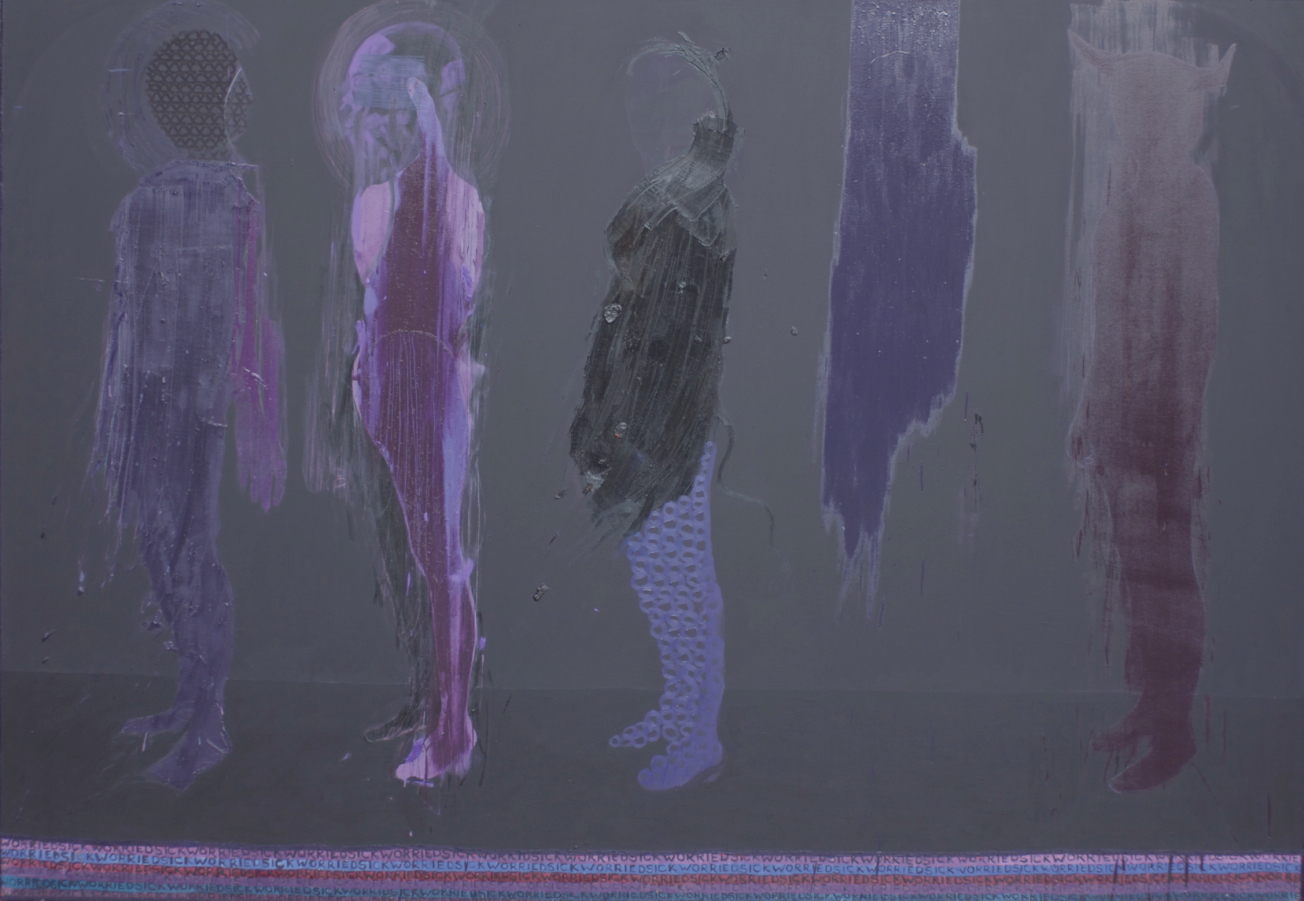 On the Horizon: New Generation British Painters | Over the last two years in London, Charles Saatchi set out again to show the world what he considered the new generation artists of our time, displayed in his impressive, touring, three part show called "Newspeak: British Art Now." Not since his "Sensation" show in the late 1980s, had we seen a new decade of British Contemporary art, boasting some of the most thematically complex and internationally mixed progeny, all generating their take on things since the surge of the YBA's. Art critic Brian Sewell might argue that the YBA's left them no useful legacy on which to build -- that merely a wave of nostalgia had filled the air, in its sudden determination to hark back to Old Masters -- but at large, critics were positive that Saatchi had done it again. He still had the energy to make us sit up and take note of the undeniable rousing talent from this current wave of emerging British artists.
Taking its cue from Saatchi, "On the Horizon" seeks to present three artists from this new generation: Robert Fry, Adam Dix and Hugh Mendes. Stepping away from the shock factor stunts of the YBA's, Fry, Dix and Mendes stand out by responding to their art historical heritage, with a more traditional painterly outlook. Leaking an undeniably British quality, their work expands on and re-invents today's issues, exploring classicism, consumerism and the ever-growing obsession with celebrity.
On the Horizon: New Generation British Painters opens April 7 at Marine Contemporary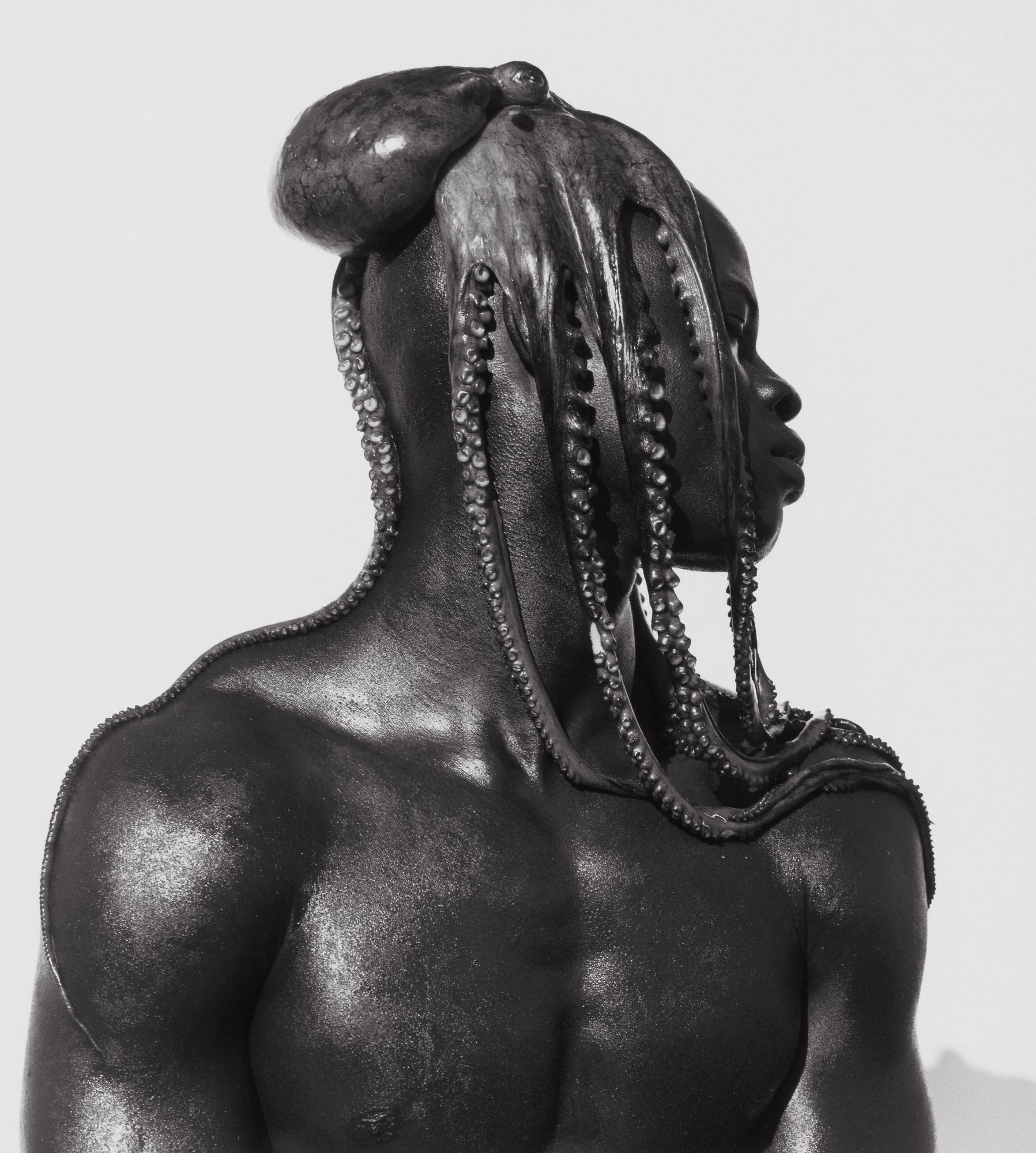 Djimon with Octopus, Hollywood, 1989, Gelatin silver print, 50.8 x 40.6 cm (20 x 16 in.). © Herb Ritts Foundation. The J. Paul Getty Museum, Los Angeles, Gift of Herb Ritts Foundation
Herb Ritts: L.A. Style | This exhibition explores Ritts's extensive photographic career, including a selection of renowned and previously unpublished photographs, as well as his directorial projects.
Herb Ritts (American, 1952-2002) was a Los Angeles-based photographer who earned an international reputation for his unique images of fashion models, nudes, and celebrities. From the late 1970s until his untimely death from AIDS in 2002, Ritts's ability to create photographs that successfully bridged the gap between art and commerce was not only a testament to the power of his imagination and technical skill but also marked the synergy between art, popular culture, and business that followed in the wake of the Pop Art movement of the 1960s and 1970s.
"Through hard work and an imaginative vision, Herb Ritts fashioned himself into one of the top photographers to emerge from the 1980s," says Paul Martineau, curator of the exhibition and associate curator of photographs at the J. Paul Getty Museum. "This exhibition will reconsider and broaden our understanding of Ritts's career, particularly in the areas of fashion and figure studies."
Herb Ritts: L.A. Style opens April 3 at the J. Paul Getty Museum
For the most comprehensive calendar of art events throughout Los Angeles go to Artweek.LA.