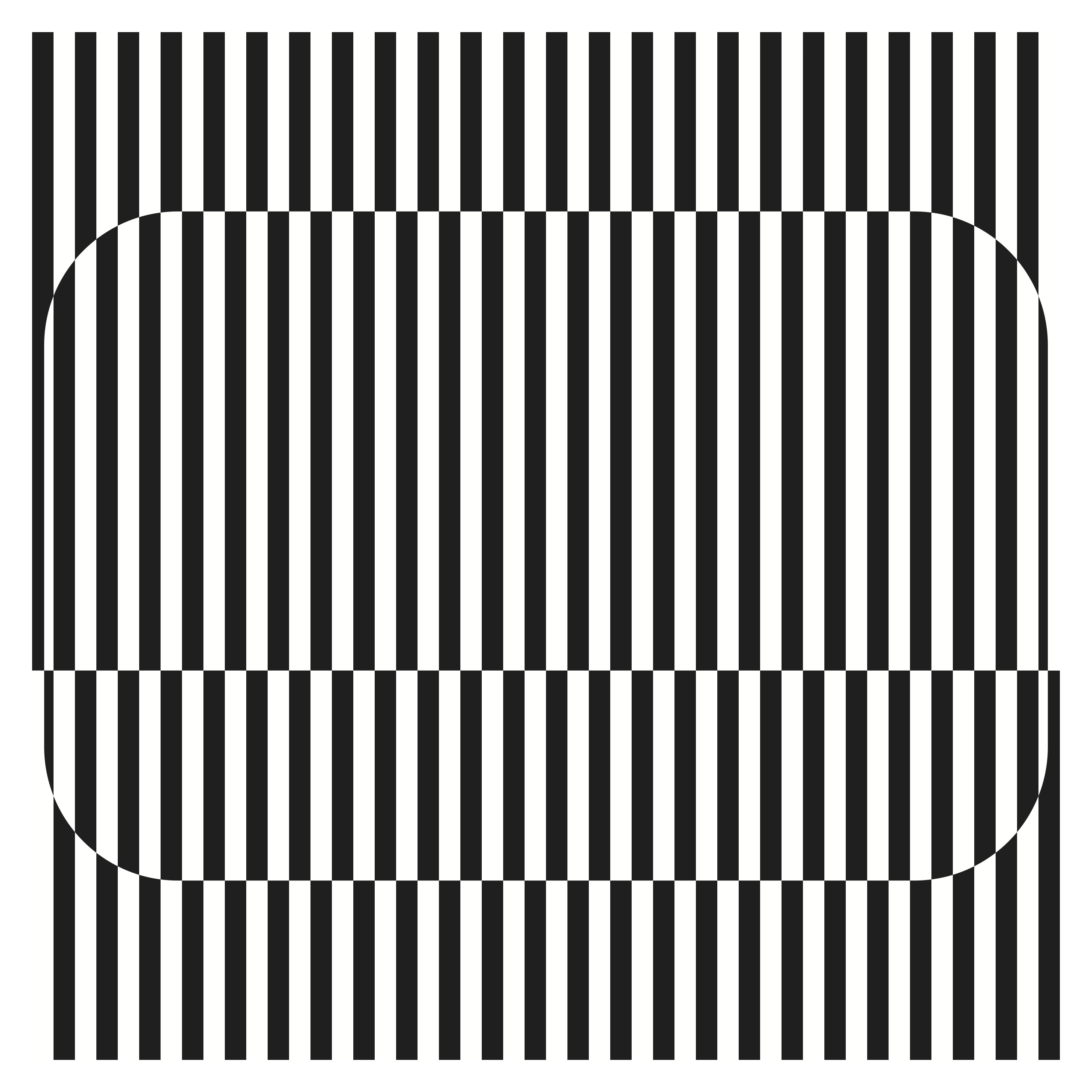 Daniel Aksten: Support, Edge, Variation | Best known for his fastidious paintings of geometric solids composed by chance through a system involving the roll of a die, Daniel Aksten's work in Support, Edge, Variation continues to stress the conceptual end of painting, as container of visual experience, true unto itself. His current work is informed by Robert Ryman's list of a painting's compositional components: primer, paint, support, edge, and wall.
For Aksten, the importance of painting as object and its treatment has become increasingly significant. Beginning with his work in oils during the mid to late 1990s, surface and layer became a priority. Edging out expression and representation, in favor of resemblance, his work took on a more minimalist appearance. His process became less "painting" and more "making." His minimalist philosophy led him to materials like resin and sprayed finishes, offering varieties of surface, free of the artist's hand, like those of the "finish fetish" school, yet brought forward with the layering of optical vibrancy.
Daniel Aksten: Support, Edge, Variation 0pens May 6 at CB1 Gallery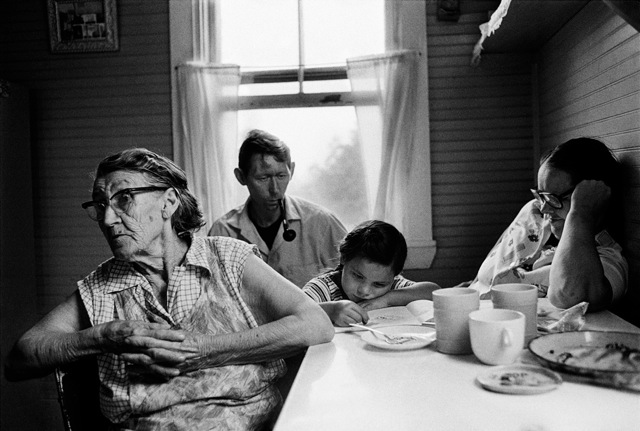 Steven Rubin: Vacationland | In 1982, with a camera but no car and little money, Steven Rubin hitchhiked around Maine, heading inland from the coast and finding his way to this remote region where the photographs in this exhibit were taken, living for a time in an abandoned cabin without electricity, heat, or running water. When the winter proved too cold, he accepted a bare mattress in the corner of a family's mobile home. He eventually became a fixture in the community and they embraced him, at least for a time. Over the years he returned for numerous visits.
This body of work is an homage to the strength of these families who must struggle on a daily basis to keep body and soul together.
Steven Rubin: Vacationland opening reception May 5 at drkrm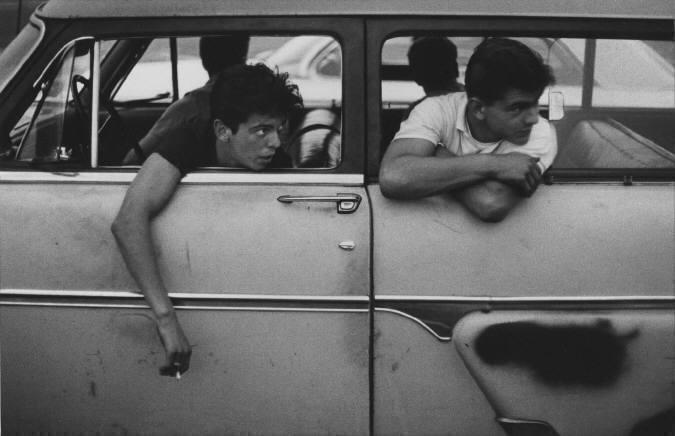 Behind the Wheel | On December 12, 1925, the world's first motel opened just north of Santa Barbara. At that time, the Milestone Mo-Tel in San Luis Obispo sat along the nascent two-lane highway, the "101," and charged $1.25 a night for a bungalow with an attached garage. The era of automobiles as status symbol had begun; for it was only those with cruise-worthy cars that would stop at the Motel Inn on their way between L.A. and San Francisco.
Whether in celebration, investigation, or incrimination, nearly 30 photographs spanning 50 years, were chosen from the collection of the Santa Barbara Museum of Art, all depicting those unique mental states that can only be produced behind the wheel.
Behind the Wheel opens May 5 at the Santa Barbara Museum of Art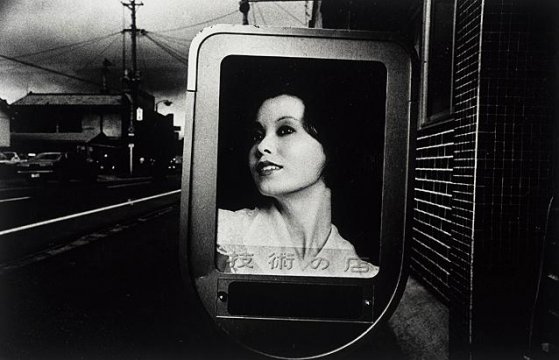 Daido Moriyama: Fracture | Photographer Daido Moriyama (Japan, b. 1938) first came to prominence in the mid-1960s with his gritty depictions of Japanese urban life. His highly innovative and intensely personal photographic approach often incorporates high contrast, graininess, and tilted vantages to convey the fragmentary nature of modern realities. Fracture presents a range of the artist's black-and-white photographs, exemplifying the radical aesthetic of are, bure, boke (grainy, blurry, out-of-focus), as well as the debut of recent color work taken in Tokyo. A selection of his photo books -- Moriyama has published more than 40 to date -- highlights the artist's experiments with reproduction media and the transformative possibilities of the printed page. Moriyama's achievements convey the artist's boldly intuitive exploration of urban mystery, memory, and photographic invention.
Daido Moriyama: Fracture runs through July 31 at Los Angeles County Museum of Art (LACMA)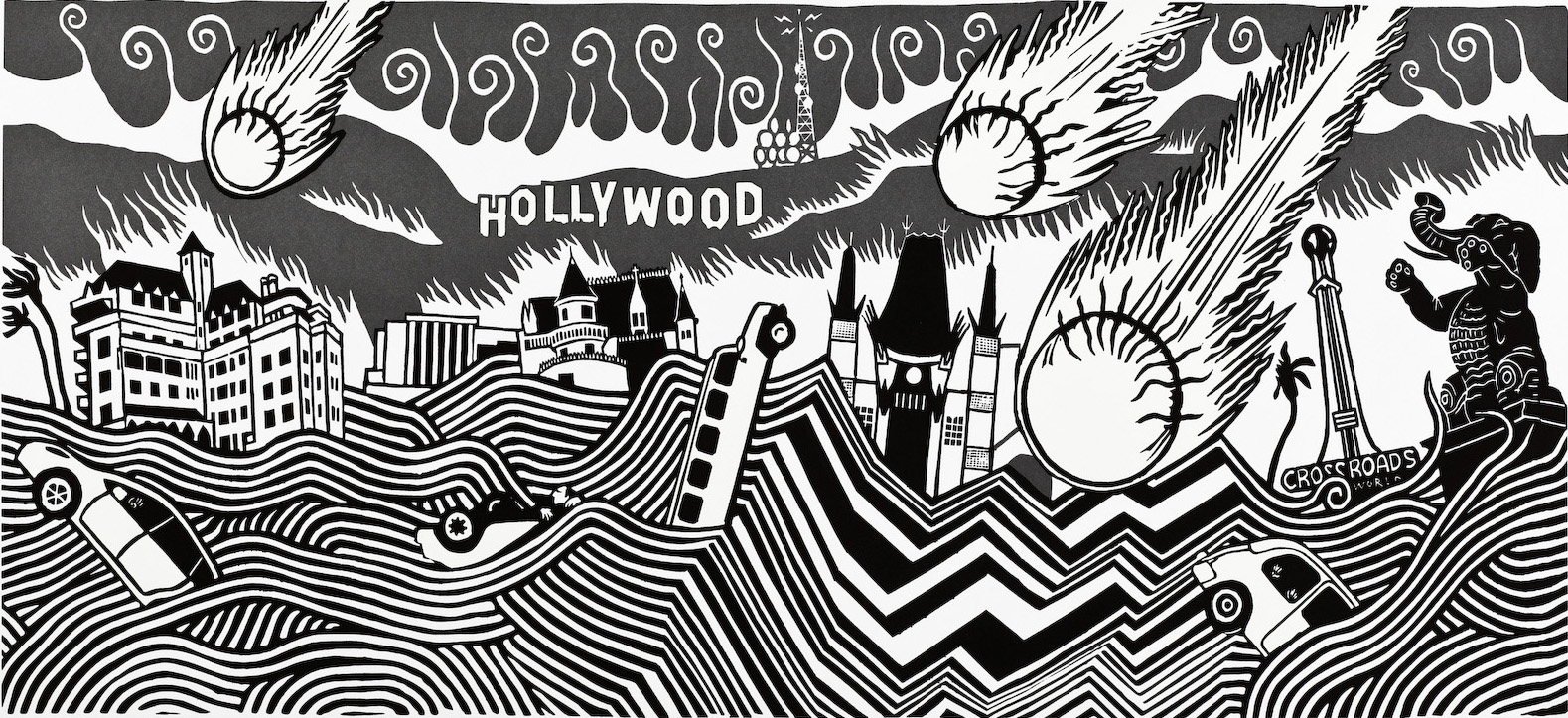 Stanley Donwood: Lost Angeles | In this new body of work, Donwood turns his poignant perception on the impact of current societal trends and behavior towards Los Angeles. His visual meditation on society envelopes viewers in a beautifully, graphic landscape of impending doom. The fluid black and white scene resonates with honesty and forewarning. True to form, Donwood once again succeeds in giving flawless design to his version of our tragically flawed future.
On display is an 18-foot apocalyptic panorama of the City of Angels being destroyed by fire, flood and meteor storm. Originally carved into 18 separate panels of linoleum then hand burnished onto Japanese Kozo paper, the never-before-seen, limited edition print was inspired by subject matter similar to Donwood's 2006 work titled London Views, which he began in 2004 after being shaken by the Indian Ocean tsunami that claimed more than 229,000 lives.
Stanley Donwood: Lost Angeles runs through May 26 at Subliminal Projects
For the most comprehensive calendar of art events throughout Los Angeles go to Artweek.LA.