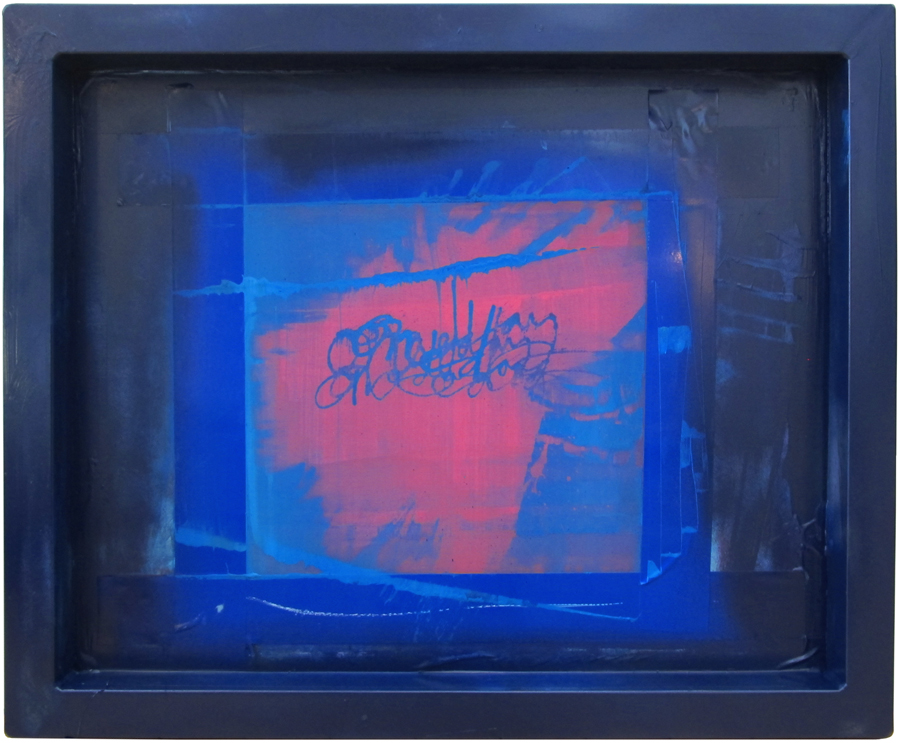 Cole Sternberg: strip mall shopping center outlet mall mall of america | In the artist's ongoing sociopolitical discussion, Sternberg delves into the idea of consumption as a perceived 'right' of Americans; a 'right' that is perpetuated and celebrated by the media to thus spread like wildfire through the world. The works presented include a conceptual performance, sculpture and gestural painting, which address the vast consumption that surrounds us in a colorful yet ominous manner. Taking place in an upscale strip mall where ladies drive up in their SUVs to get their hair done and shop for jewelry, the gallery becomes part of the performance, further illustrating Sternberg's strong commentary on excessive consumption.
Cole Sternberg: strip mall shopping center outlet mall mall of america opens December 15 at Caruso Art, Westlake Village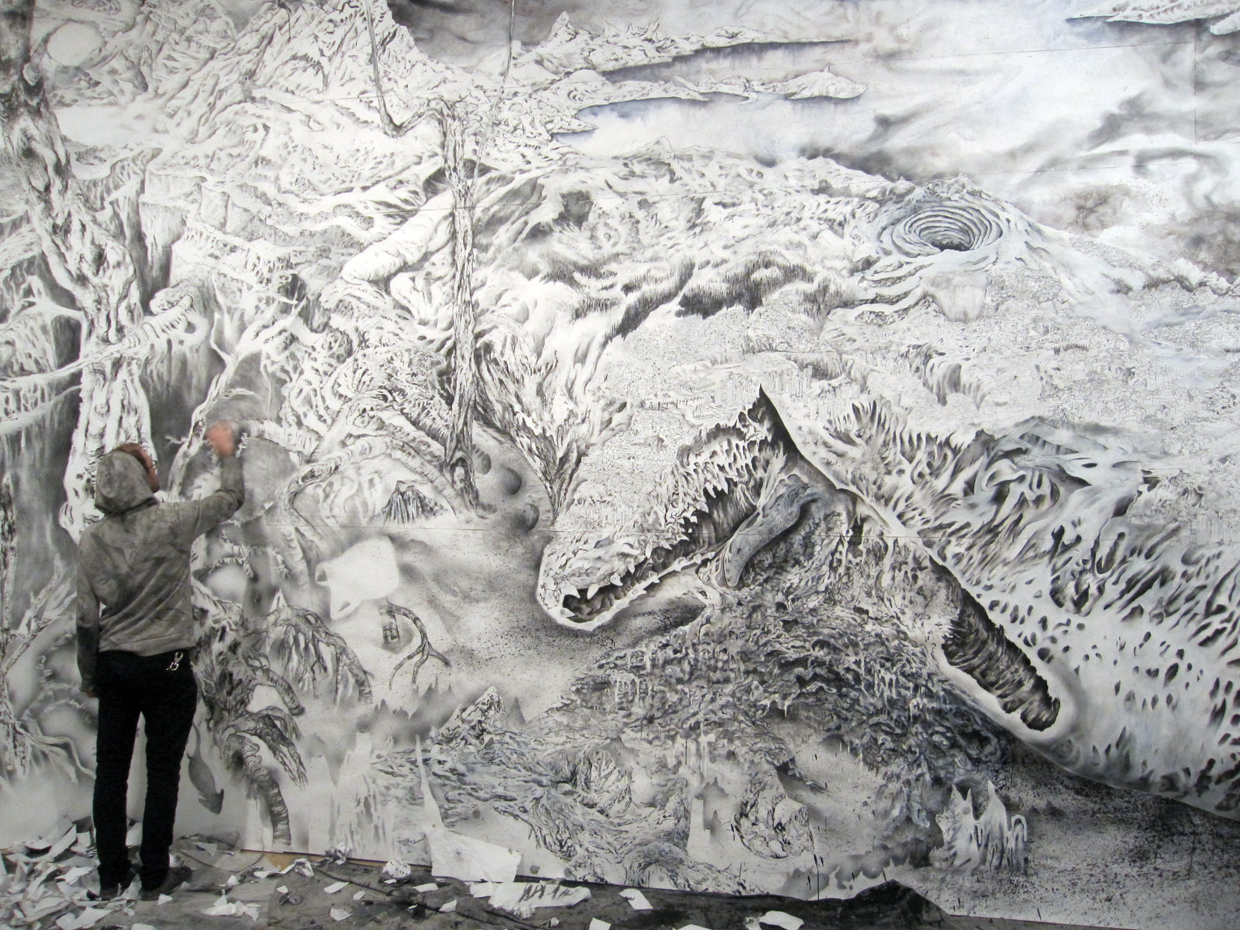 Jim Holyoak: Oblivion Monstrosus | Renowned for his multi dimensional drawings and installations, Canadian-based artist Jim Holyoak melds traditional Chinese ink painting techniques with abstract installations.
As clever as it is puzzling, Holyoak's latest show, titled Oblivion Monstrosus, will see him emblazon the window of Bleicher/Golightly gallery's window with a painting of a giant severed tuna and a labyrinth of installations for his December 15 show. According to gallerist Oram Bleicher, "Jim will take advantage of the gallery's movable walls to create a labyrinthine installation of the past, present and future. Monsters, dinosaurs and endangered animals blur in and out of surreal metamorphic landscapes."
Jim Holyoak: Oblivion Monstrosus opens December 15 at Bleicher/Golightly, Santa Monica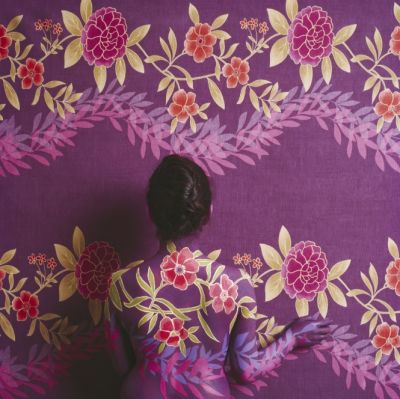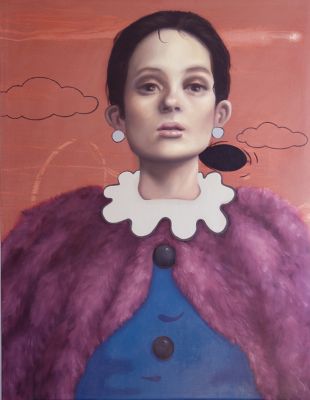 Chameleon: Cecilia Paredes + Luis Cornejo | El Salvadorian painter Luis Cornejo and Peruvian performance photographer Cecilia Paredes both play with the idea of identity and self-expression in and amongst popular culture and polite society, exploring the often times over-the-top ways in which we choose to hide in plain sight.
Cecilia Paredes goes through a great deal of trouble to blend herself. Almost entirely self-portraiture, her performance photography speaks to her own experience married to a man in the diplomatic service and living in many different places throughout the world, each location providing a unique opportunity to join a different culture. For Luis Cornejo the works speaks to the art of mimicry. His meaning is both playful and sincere: Your efforts to hide behind the trappings of beauty are in fact exposing its absurdity.
Chameleon: Cecilia Paredes + Luis Cornejo runs through January 31, 2013 at Salt Fine Art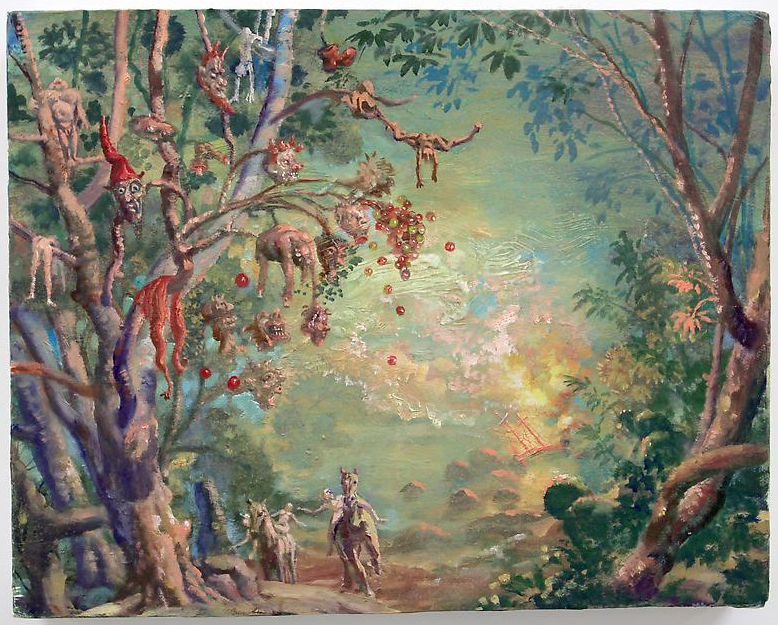 Julie Heffernan: Sky's Falling | Sky's Falling showcases the latest incarnations of an ongoing oeuvre of distinctive self-portraits in which quite interior worlds of personal symbolism are made exterior allegories. Despite their autobiographical quality, Heffernan's images proffer a larger discourse concerning our anthropocentric worldview -- a sociopolitical attitude that has resulted in an ecological clash with nature.
As with her previous self-portraits, Heffernan's recent paintings function as metaphors of a surrogate-self, engendering both the intimate world of the psyche, as well as the societal undercurrents of the present moment. Heffernan's tableaux are rife with idiosyncratic references that draw the eye deep into a cryptic, mythical puzzle of overabundance waiting to be solved. Simultaneously, this concentration on personal mythos is filled with an impassioned atmosphere, in which an irrepressible force, namely nature, threatens to reclaim its own narrative. The result is an ominous parable, as if from a Grimm's fairy tale, warning us of our follies, and foretelling an apex at which biology and humanity will collide.
Julie Heffernan: Sky's Falling closes December 22 at Mark Moore Gallery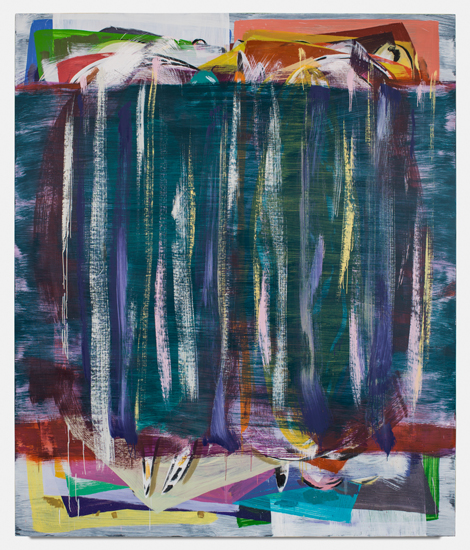 Jon Pestoni | Pestoni's work is an investigation of painting's ongoing ability to accommodate the widest possible variety of ideas on emotional, psychological, and philosophical levels. His practice is predicated on the experience of abstract painting's basic elements: color, gesture, scale, and surface.
Each work is comprised of a number of procedural 'moves', many of which are designed to partially cancel or obscure prior attempts to arrive at a harmonious composition. The paintings' dry-brushed surfaces contain what would otherwise function as disparate information, allowing for each to be read as a single image even though they include broad swaths, active brushwork, and drips and splatters.
Jon Pestoni runs through January 12 at David Kordansky Gallery
For the most current and comprehensive calendar of art events in Los Angeles go to Artweek.LA.