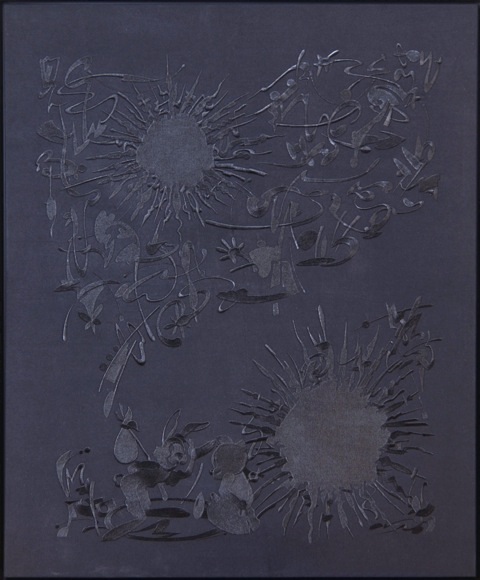 Mark Steven Greenfield: Animalicious | Featuring approximately 14 works completed over the past two years, the exhibition further explores issues surrounding the development of African-American stereotype through works on wood, Duralar and cotton embroidery, several of which will be on display for the first time.
Established as a painter, draftsman and printmaker, Greenfield systematically imbues his work with a meditative scrawl in a form of mental and psychological mapping. The resulting visual vocabulary creates an interplay between positive and negative space forcing the viewer to find unsettling relief by focusing on the figure often appropriated from decidedly racist cartoons of the 1930s, 40s and beyond. Consistent with his work dealing with stereotypes in the past, Animalicious represents the next chapter in his efforts to stimulate dialog on issues of "otherness" and the illusion of post-racialism.
Mark Steven Greenfield: Animalicious opens March 3 at Offramp Gallery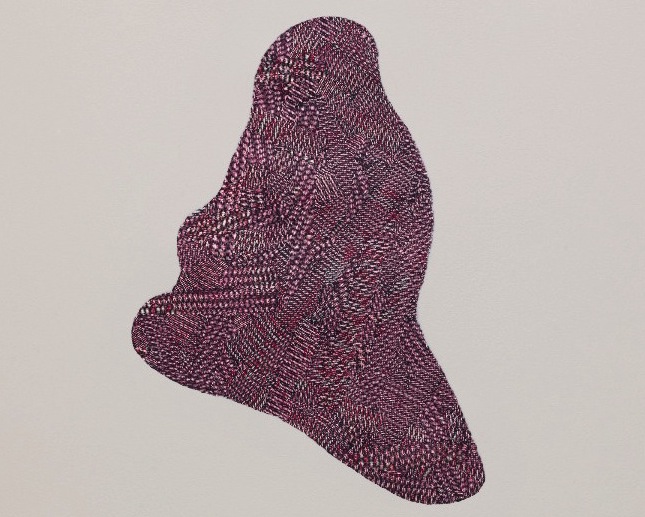 Richard Deacon: Beware of the Dog | An exhibition of new sculptures and works created primarily out of handmade paper Deacon made during a five-week residency at Singapore Tyler Print Institute (STPI), in 2011 and 2012.
Richard Deacon is well-known for using a diverse range of materials: from stainless steel, wood and clay, to photography and screen print. However, the STPI residency provided Deacon with his first opportunity to work with handmade paper. Through his manipulation of paper, and using various coloring and washing techniques, Deacon explores ideas of disruption and connectivity, while building subtle relationships between volume and space with a series of freestanding sculptures that he calls Housing, wall bound, three-dimensional subjects Deacon titles Konrad Witz, and a series of large-scale screen prints.
An abstract colored shape comprised of crosshatched strips of paper seems to float across the picture plane. Each shape finds its origin in a master drawing that Deacon created as the palimpsest for this group of images, and also inspired the exhibition title: Beware of the Dog. "After I had been at it a while, I realized that I had drawn a dog... The title comes from that moment of recognition -- a little homage to Picasso throwing a spanner in Braque's works by saying, 'There's a squirrel in that painting!'"
Richard Deacon: Beware of the Dog opens February 28 at L.A. Louver, Venice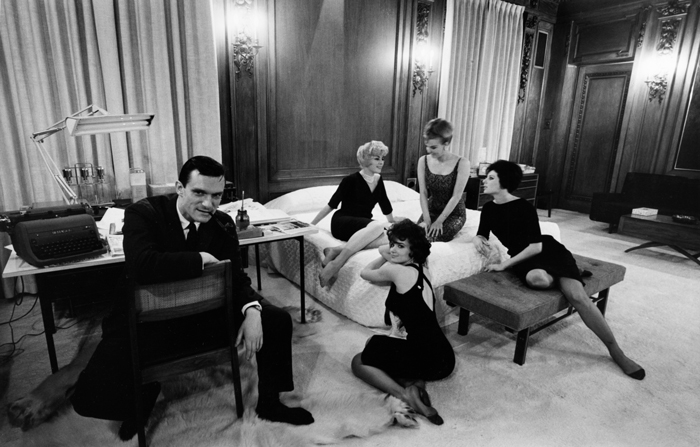 Art Shay: A Retrospective | The exclusive West Coast premiere exhibition of legendary Chicago-based photojournalist, Art Shay. A member of the American Society of Media Photographers (ASMP) since 1957, Shay's photography career spans nearly seven decades. He has published over 30,000 photographs, which include the likes of kings, queens, presidents, athletes and celebrities as well as the common man.
Born in 1922, Art Shay grew up in the Bronx and later served as a navigator in the U.S. Army Air Forces in World War II, during which he flew 52 bomber missions. Mr. Shay joined the staff of Life magazine in 1948, first as a reporter, then as a photographer. He became a full-time photojournalist in the early '50s shooting regularly for Time, Life, Fortune, Sports Illustrated and the New York Times Magazine, among others.
He has covered subjects such as John F. Kennedy's 1960 presidential campaign, the fights of Muhammad Ali, Hugh Hefner's infamous bedroom office, and the Chicago police clubbing demonstrators at the 1968 Democratic Convention.
Art Shay: A Retrospective opens March 2 at drkrm's new Chinatown location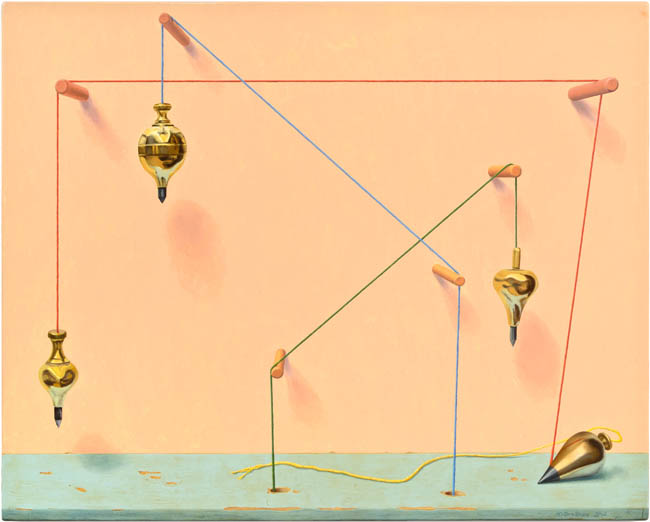 Ron Rizk: New Paintings | A solo-exhibition featuring thirteen masterfully rendered oil paintings by the artist. Rizk's new paintings continue a long-time consideration of man made small objects, their uses, and their intimate history both actual and fictional or invented. Strange tools that have become obsolete in a mechanized age, worn and forgotten toys and fragments of torn photographs and paper are all reborn on his panel. Rizk reminds the viewer of the history of each object with great attention paid to their surfaces. Juxtaposing his perfectionism with imperfect objects. Each painting reveals a glimpse into the imaginary world Rizk has created for each object and its environment.
Ron Rizk: New Paintings opens March 2 at Lora Schlesinger Gallery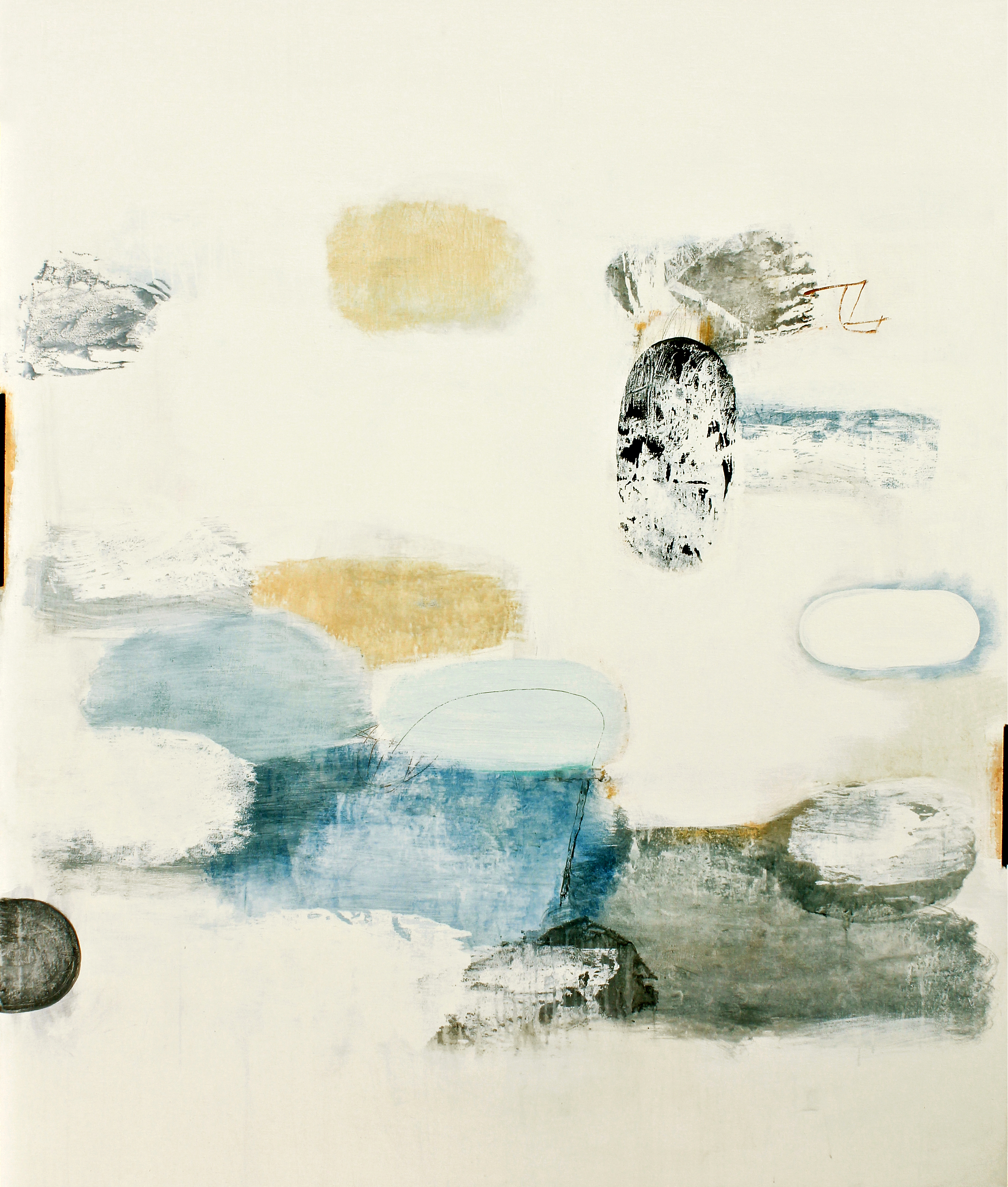 Robert Kingston: New Paintings | Kingston draws viewers into a visual exploration where the story rests between innumerable layers of paint. The gestures, erasures, pigmented smudging, scraping and dripping on his canvases evidence Kingston's continued investigation into the possibilities of paint.
Kingston's work is achieved through a trust of his process of getting lost in cerebral and material spaces. The artist slowly builds his paintings by developing and modifying ideas applied in previous layers. At times, the paint is controlled and then allowed to find gravity, and is then contained again, creating deep veils of acrylic. Within the canvases' hazy spaces are thrusts of color along with fits and starts of lines, doodles and sketches that conjure an aggregate of ancient, scientific, organic, industrial hieroglyphs floating, untethered in a fleeting landscape.
Robert Kingston: New Paintings opens March 2 at Ruth Bachofner Gallery
For the most comprehensive calendar of art events throughout Los Angeles go to Artweek.LA.